Forget Social Media: In 2016, you may be Paying Bills with a Selfie
Posted by
Michael Berman
on Dec 18, 2015 10:17:47 AM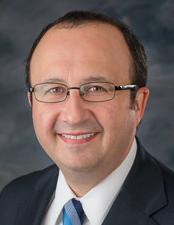 When you started working in the financial industry, you most likely didn't think about biometric technology figuring into your career in any way. Well, fintech is here, and MasterCard is not only investing in it; but used it in successful pilot programs with First Tech Credit Union (based in Mountain View, CA) and Dutch bank ABN Amro. During the program, a participant could send a selfie, recite a phrase or scan his or her fingerprint to perform financial transactions.
In this CNBC article by tech reporter, Harriet Taylor outlines some pretty interesting innovations in this field of biometric fintech. There are "wearables" (think FitBit-esque) that identify someone by their individual "cardiac signature."
A bank in South Korea (Woori Bank) has agreed to do a pilot program with Iris ID – this biometric technology will be used for financial transactions and customer ATM activity. Seriously – you can read about it in this planet biometrics article.
Though it may seem a bit creepy, deep down we all knew this was coming; didn't we? Passwords are becoming so passé, and more than half of computer users forget them on a weekly basis anyway. And, what better way to increase information security than using technology that doesn't lend itself easily to forgery.
Our first thought on the subject naturally goes to: how will fintech be regulated? After all, being in the business of financial industry vendor, contract, and risk management, we want to know in order to help our clients keep their successful track records of staying on top of regulatory compliance and keep their information and critical business operations safe and secure.
After some sleuthing, we discovered Brian Yurcan's Banking Technology News article in which he interviewed former CFPB deputy director Raj Date. Date's recommendation to regulators is to meet with fintech startups and get intimate knowledge of what they do and how their technologies will impact the financial industry. To further emphasize his point, Date mentions the need for regulators to build guidance and regulations in tandem with the security and authentication these companies bring to the table – which makes complete sense. It's better to have a solid foundation, no matter what your industry, instead of cobbling together stop-gap measures that keep you in a constant state of crisis management.
We aren't going to deny, though, that fintech does have an "invasion of privacy" element to it. But this authentication technology is being used right now, and investment in it is only going to grow.
In terms of paying with a selfie; do you think it matters if you make a happy, sad, or mad face? No matter which stance you take, it looks like we'll all be "voguing" when the bill comes in the not too distant future.
Topics: Risk & Compliance, Integrated Risk Blog