Nrisk
Enterprise Risk Management Software
The adaptive ERM software designed for the future. Tailored to your institution's specific risk and control landscape, it grows with you, turning complexity into a strategic advantage.
Risk management solutions trusted by thousands of financial institutions across the country




Nrisk benefits
Enterprise risk management solution to embrace the power of accuracy and flexibility
Discover the difference with Ncontracts - your partner for a smarter, smoother, and more streamlined future.
Unleash Unprecedented Efficiency
Transform disconnected risks and controls into swift, effortless processes. Our risk scoring methodology and embedded insights offer you a world of risk management resources in a simple click.
Transform Communication
Embrace seamless communication with Enterprise Risk Management solutions, reducing staff emails and inconsistent terminology - making information more accurate and accessible than ever before.
Accuracy Guaranteed
Stay ahead in the fast-paced finance world. Nrisk ensures your risk profile is clearly defined and always up-to-date.
Adaptable Reporting for Modern Institutions
Nrisk provides flexible reporting, allowing you to showcase risk awareness in every strategic decision.
Immediate Access, Infinite Possibilities
Access all the information you need instantly. Our ERM software provides real-time updates, keeping everyone in sync with KRIs/KPIs and prioritized risk mitigation efforts.

The Fairfield National Bank Successfully Implements Nrisk
The FNB risk team was wise in how they used our ERM tool to create a risk-aware culture and implement their ERM profile throughout the bank. You can do the same.
Nrisk FEATURES
Risks are constantly evolving.
You deserve an ERM tool that can keep up.
With Nrisk, you gain access to premium features and tools like:
NRISK
Revolutionary Risk Assessment Methodology
Leverage the power of industry-best practices with our standardized methodology for conducting individual assessments. Nrisk sdelivers quantitative results, seamlessly integrating into your institution's IRM architecture, driving efficiency and precision.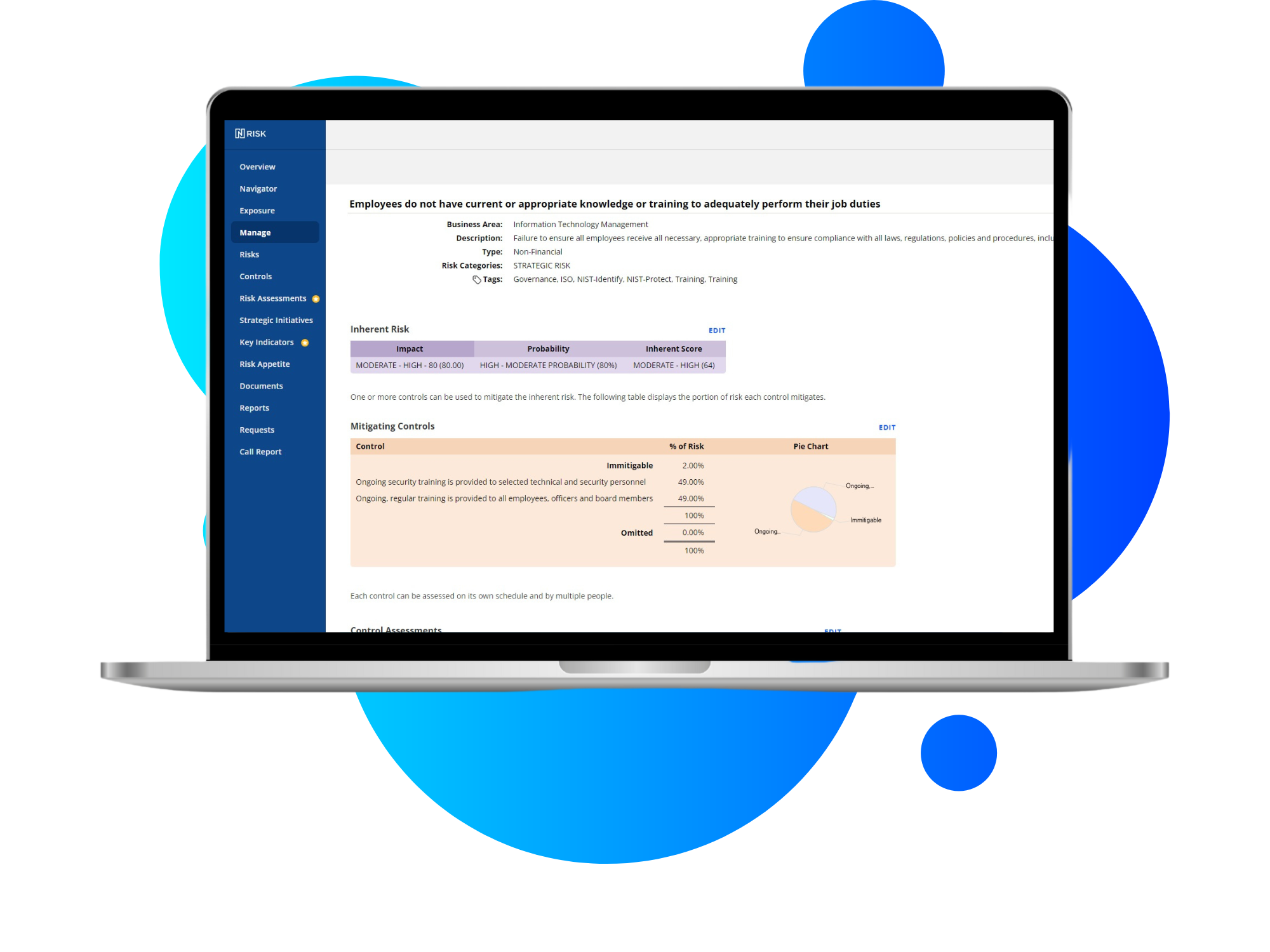 NRISK
Real-Time Risk Analysis Tools
With our ERM software solutions, you're always in control. Our cutting-edge KRI/KPI tracking and risk heat maps empower you to measure and monitor risk indicators in real time, ensuring you're always one step ahead.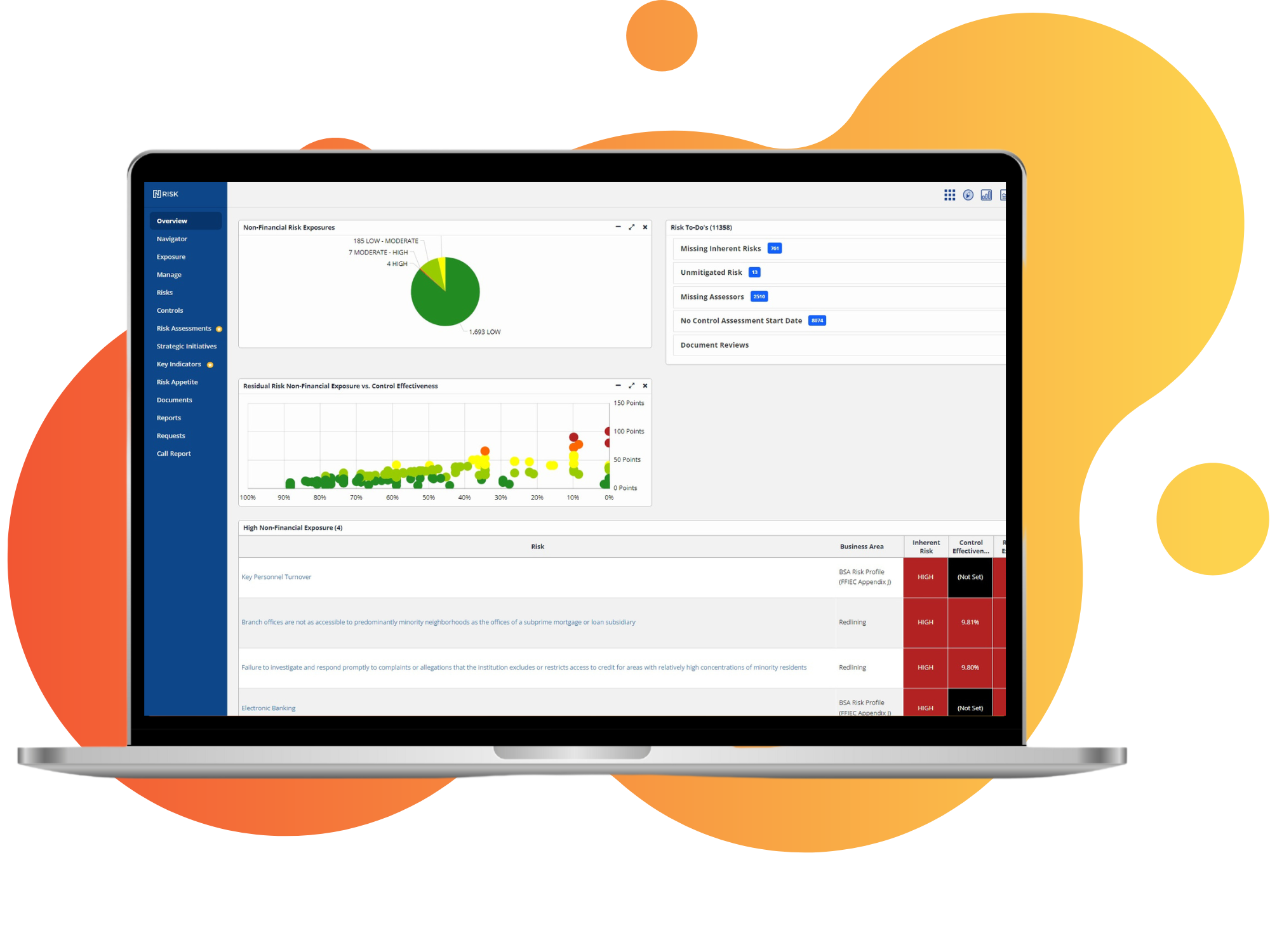 NRISK
Unparalleled Expert Model Content
No need to start from scratch. Nrisk offers an extensive library with more than 50 model risk assessments and hundreds of risks and controls, making it easier than ever to build your risk program.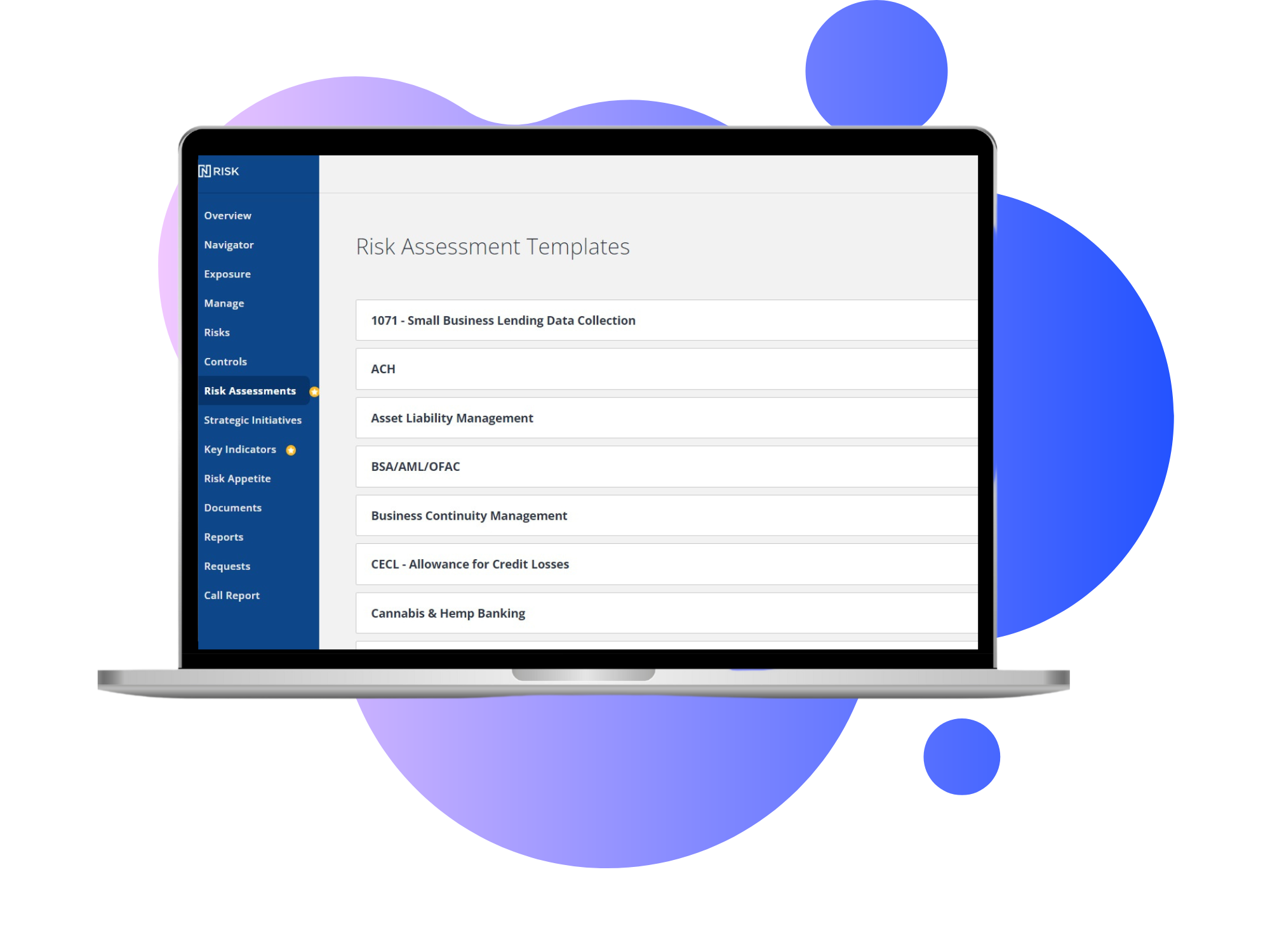 NRISK
Robust Cybersecurity Assessments
Meet Ncyber, your personal cybersecurity assessment tool from Nrisk. Measure the resilience, maturity, and strength of your cybersecurity defenses, ensuring your institution's digital assets are always secure.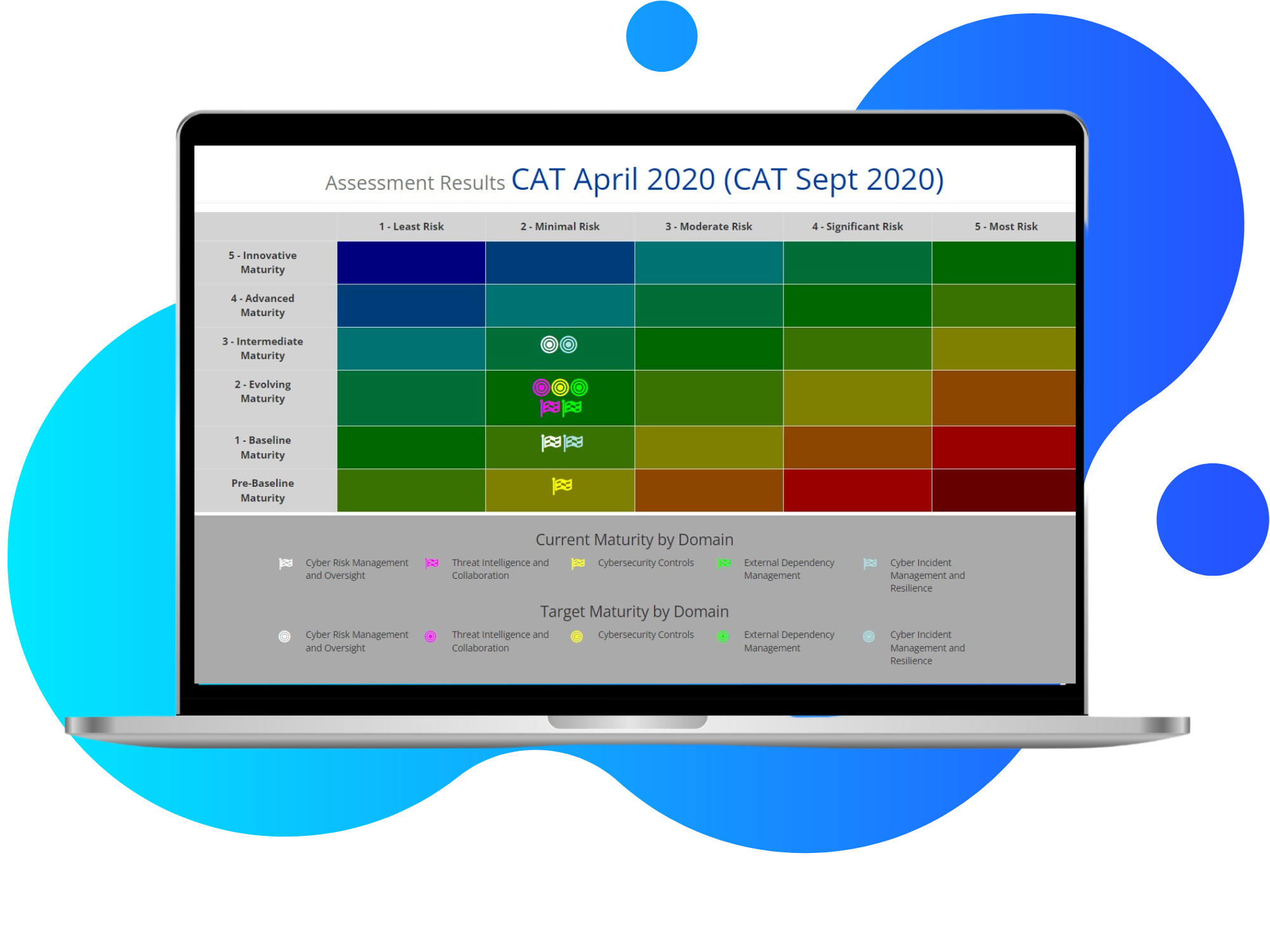 Advanced Risk Evaluation Modeling
Advanced Risk Evaluation Modeling
Integrations
Integrations
Dynamic Risk Reporting
Dynamic Risk Reporting
Exceptional Professional Services
Exceptional Professional Services
Reliable Risk Monitoring
Reliable Risk Monitoring
"We already had strong risk management in place. We didn't need a system to teach us that. We needed a system that could work with our existing approach. For us, it was all about automation and customization."
"Being able to create all the reporting with the same data across the different modules within the Ncontracts suite makes the whole experience so much easier for me to administer and present to the board and executive leadership team."
Get Our Free Guide
The Enterprise Risk Management Buyer's Guide
Discover how centralizing and systematizing your risk management processes from governance to reporting protects your organization from emerging threats and positions it to claim developing opportunities.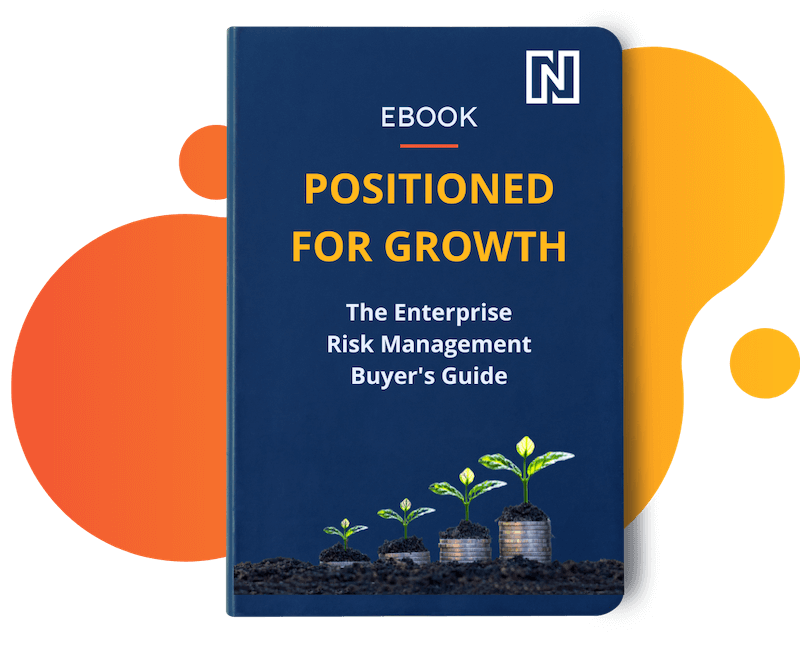 Personalized Demo
Connect with our team of experts and help your financial institution streamline all the aspects of compliance, risk, and vendor management with ease.
Montecito Bank & Trust
This bank finds a risk management solution that bends to their needs in Nrisk. See what the Chief Risk Officer says about the Nrisk experience.
Creating Reliable Risk Assessments
How Financial Institutions Can Overcome Bias and Structural Obstacles to Better Understand Risk