FINTECH
Risk and Compliance Management Software for Fintechs
Ncontracts' SaaS-based risk management and compliance solutions for fintech combine user-friendly, cloud-based software with expert services for a powerful enterprise risk management platform that delivers.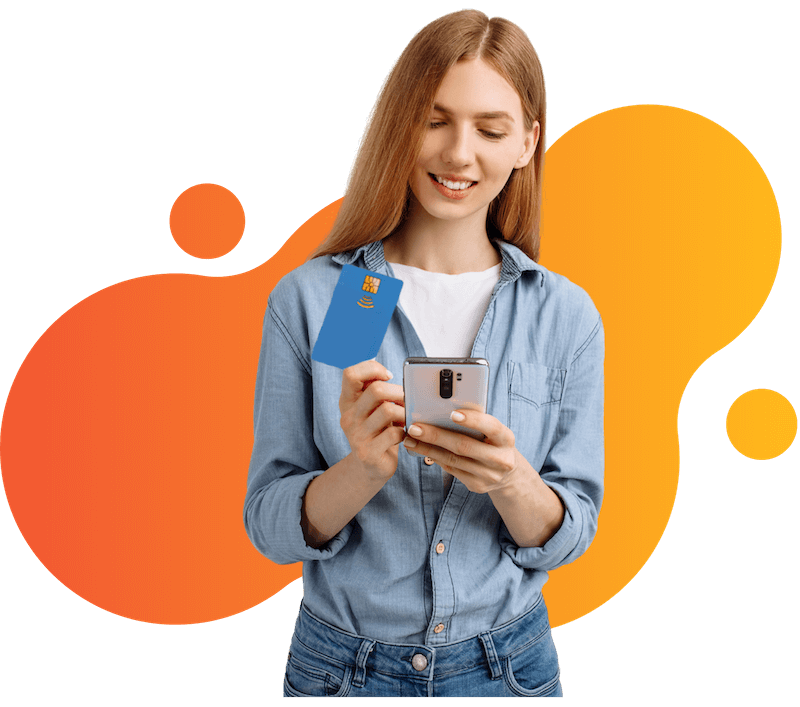 Training Videos
included in the help desk options & knowledge base
Financial Institutions Trust Ncontracts
as a reliable, innovative fintech partner
Years as a Fintech Leader
with SaaS-based risk & compliance solutions
Integrated Solution for Fintech
Risk Performance Management Suite
Ncontracts RPM Suite combines risk, vendor, compliance, and findings management solutions to drive efficiency and help your institution make smarter decisions.
Vendor Management
Decrease risk and improve resource allocation
Decrease risk exposure and increase exam readiness. With our user-friendly, customizable dashboards, your organization can store, track, and manage information throughout the lifecycle of each vendor. Learn more.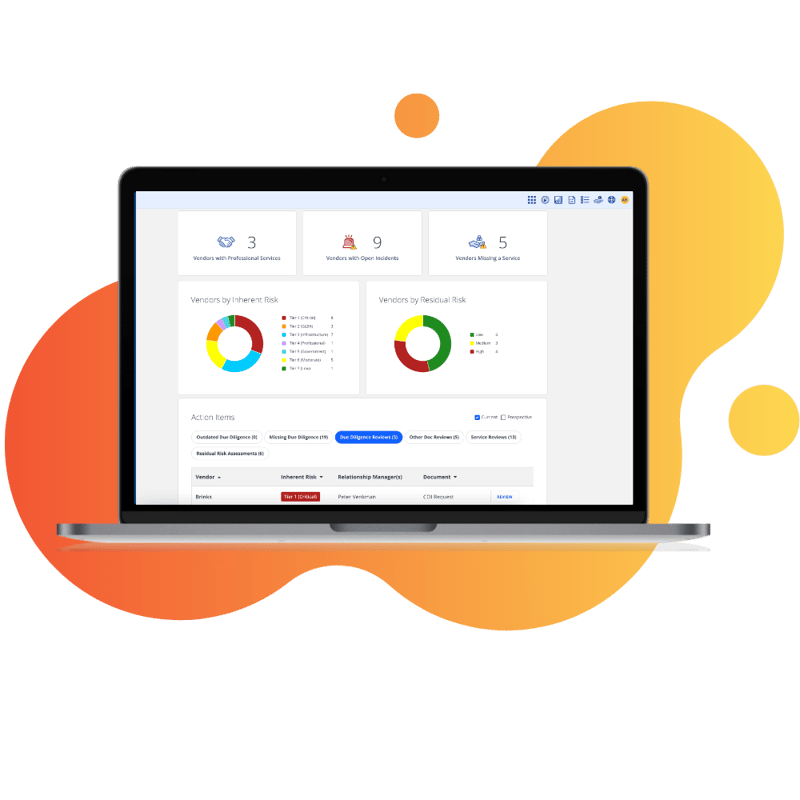 Risk Management
Risk management software, simplified.
Still using fragmented manual processes for risk management? Switch to efficient, user-friendly risk management tools that offer institution-wide access. Learn more.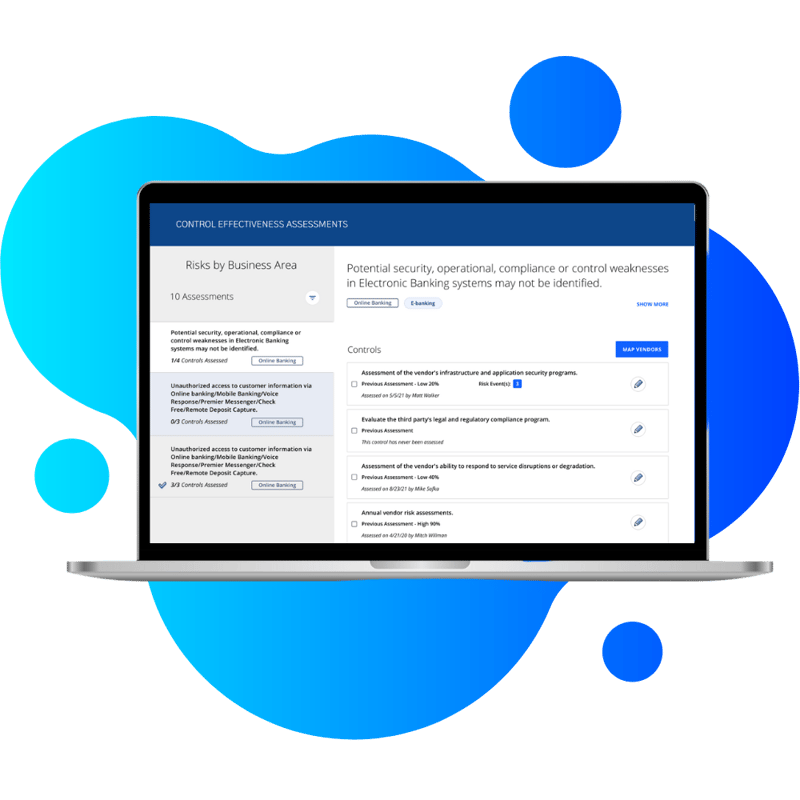 Compliance Management
Keep up with all the applicable changes in regulations
Easily track applicable rule or regulation changes, confirm training, track consumer complaints, and assure your team of the adequacy of your compliance management system. Learn more.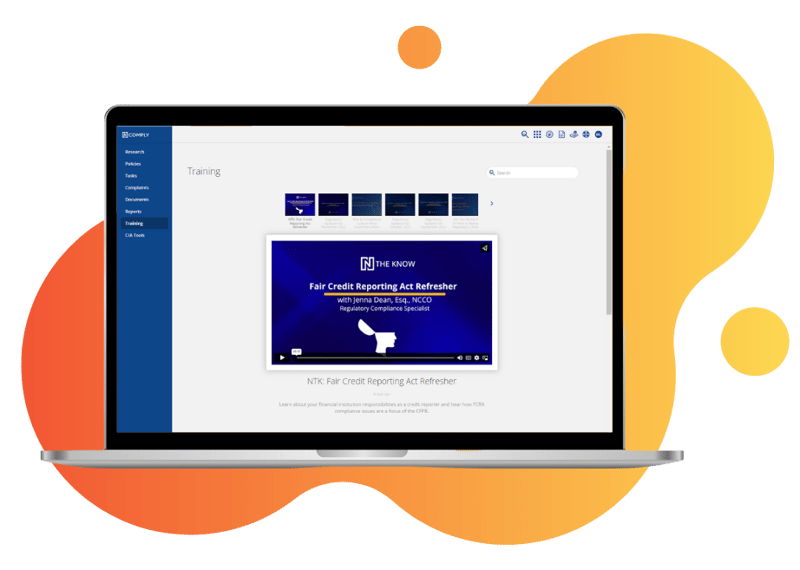 Integrated risk, compliance, and vendor management that allows you to do more with less.

Fintech & Financial Institutions: How to Safely (and Profitably) Work Together
How do you build and maintain a successful fintech-financial institution partnership? Find out in this webinar as Ncontracts Founder & CEO Michael Berman takes you through the process step-by-step.
our solutions
Fintech risk and compliance management software
Drive efficiency and build a risk management culture resulting in smarter, faster decisions.
nrisk implementation case study
Are You Looking to Strengthen Your Institution's ERM Profile?
Ncontracts' Nrisk is a secure, online risk management solution built specifically for financial institutions with the tools to better monitor, report on, and communicate risk internally and externally. Built as a knowledge-as-a-service (KaaS) platform, it hosts both functionality and model content. Read the full case study on Fairfield National Bank to learn more.
resources for fintech
Articles & Thought Leadership
Everything from Fair Lending Compliance to Business Continuity Management and our cloud software capabilities.
"I've gotten back weeks of productivity that I can use in other areas within our business. It's a big timesaver. The cool thing about it is what work I do in there actually transfers through all the other modules we own and use."
Troy Cyrus
Compliance Officer, Emery Federal Credit Union
"This is the fifth financial institution I've used Nvendor at since 2010…Nvendor is seamless, customizable, and scalable. If I'm going to build a vendor management program, this is what I need."
Internal Audit Director
$800+ Million Credit Union
We already had strong risk management in place. We didn't need a system to teach us that. We needed a system that could work with our existing approach. For us, it was all about automation and customization.
Chief Risk Officer
$2.3 Billion Bank
Request A Demo
Dive into risk and compliance management software for fintech with a Solution Advisor
Help your financial institution streamline all the aspects of compliance, risk, and vendor management with ease.