Compliance Management
Compliance Solutions
Designed by former compliance officers and supported by professionals with extensive industry experience, our compliance solutions were built with your organization's needs in mind. Our integrated software and services help to ensure comprehensive, continuous exam readiness.
Compliance Solutions
Consolidate your CMS functionality all under one roof
Our tools make it easy to organize and manage findings and documentation from internal to external to regulatory audits and exams.
OUR SOLUTIONS
Support your team with compliance solutions
Strengthen your risk and compliance culture for better exam results—and a stronger, more resilient institution.
Announcing
Our risk performance management suite
Ncontracts RPM Suite combines risk, vendor, compliance and findings management solutions to drive efficiency and help your institution make smarter decisions.
Vendor Management
See the big picture of your third-party risk
Decrease risk exposure and increase exam readiness. With our user-friendly, customizable dashboards, your organization can store, track, and manage information throughout the lifecycle of each vendor.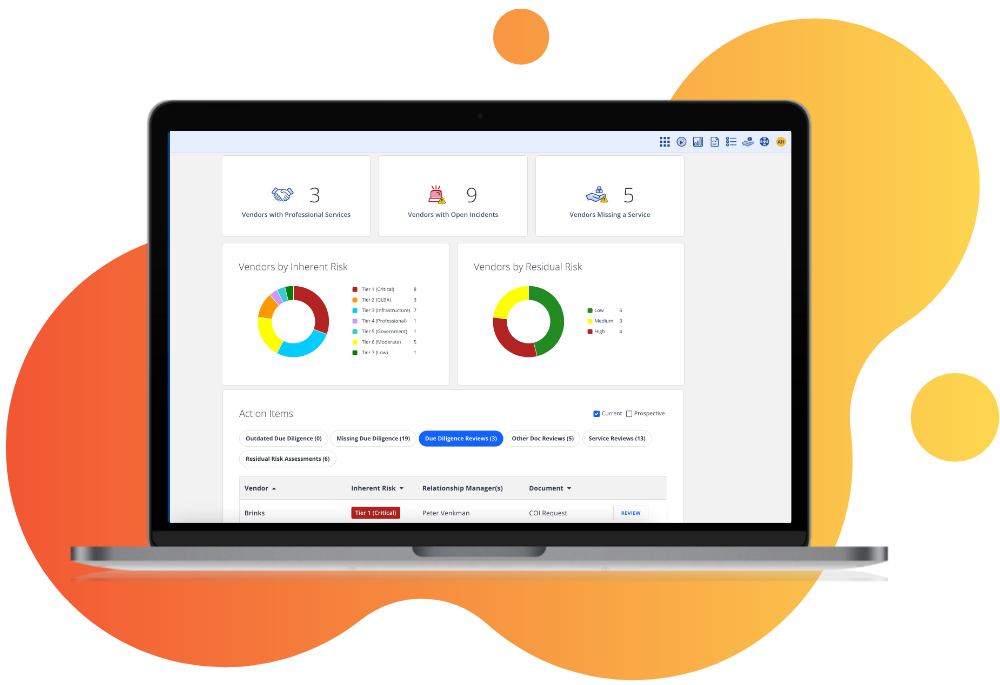 Risk Management
Risk management software, simplified.
Still using fragmented manual processes for risk management? Switch to efficient, user-friendly risk management tools that offer institution-wide access.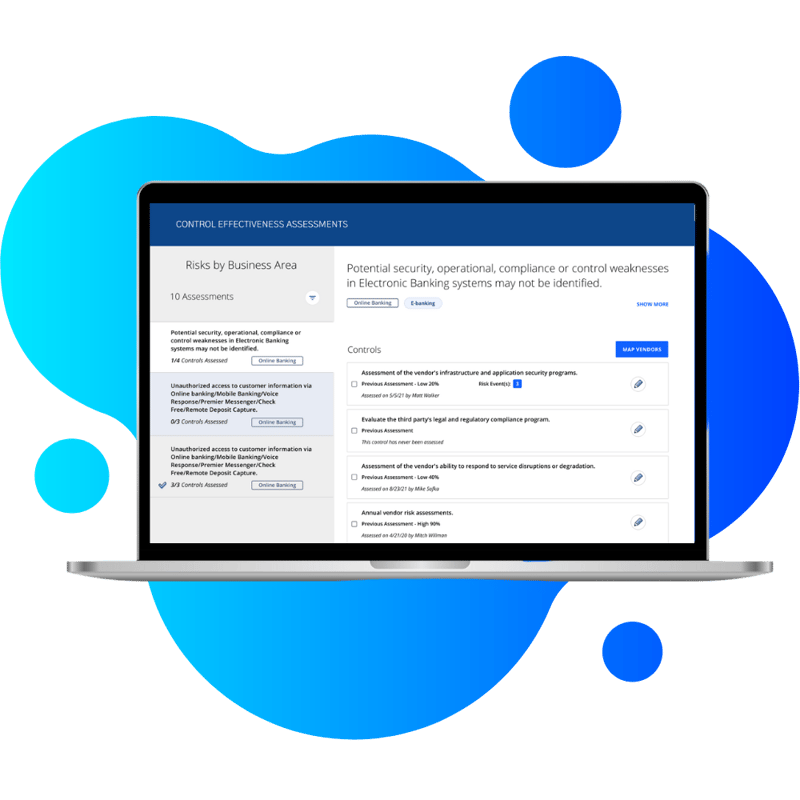 Compliance Management
Keep up with all the applicable changes in regulations
Easily track applicable rule or regulation changes, confirm training, track consumer complaints, and assure your team of the adequacy of your compliance solutions.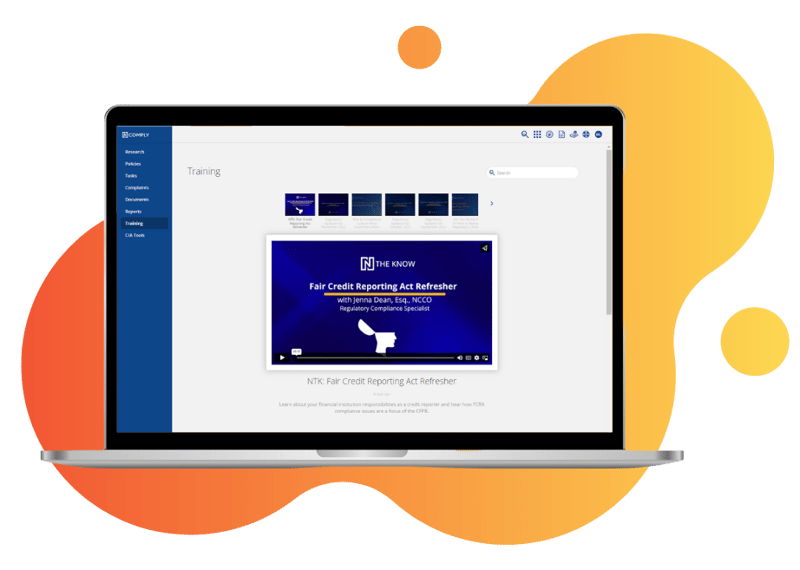 Learn more about how our RPM software suite and services work together for integrated risk, compliance, and vendor management that allows you to do more with less.
Case study
How One Institution Cut its
Compliance Research Time in Half
"Trying to manage it becomes a series of spreadsheets and emails and text messages and hallway meetings, it was a complete and total frustration."
Despite over 13 years of experience as a compliance professional, Devon Lyon was struggling to manage compliance at Direct Federal Credit Union using manual processes. Read about how Ncontracts turned this situation around.
resources for compliance management
Latest articles
Thought leadership to guide you through compliance management
Request A Demo
Dive into the software with a Solution Advisor
Help your financial institution streamline all the aspects of compliance, risk, and vendor management with ease.