ncontinuity
Business Continuity Management Software
Empower your financial institution with unmatched disaster readiness and business continuity. Stay a step ahead of crises, ensure seamless operations, and enhance your institution's resilience with our innovative business continuity software .
Business continuity solutions trusted by thousands of financial institutions across the country


Ncontinuity benefits
Empower your business with unmatched BCM software
Take control of your financial institution continuity and confidently navigate towards success with Ncontinuity.
Unified Communication Automation
Automate crisis communications, ensuring timely, accurate information flow, keeping your teams prepared and cohesive.
Unmatched Disaster Readiness
Be equipped for any emergency, responding swiftly and decisively, fostering peace of mind with our business continuity planning software.
Efficient Continuity Planning
Streamline data gathering, risk assessment, and continuity planning, enhancing operational resilience and ensuring business as usual.
Fewer meetings, cost savings, less oversight, and more.
Montecito Bank & Trust was deep into its business continuity planning when it realized it had a problem: the solution it had just didn't fit. Read about how our disaster recovery software helped.
Watch the free webinar
What Does Resilience Look Like?
In this webinar, our panel of experts will highlight strategies for fostering resilience and maintaining stability in an ever-changing risk landscape.
Speakers include Rafael DeLeon, VP of Industry Engagement, Monica Bolin, Risk Management Expert, and Steve Fochler, Senior Business Advisor of Risk Services.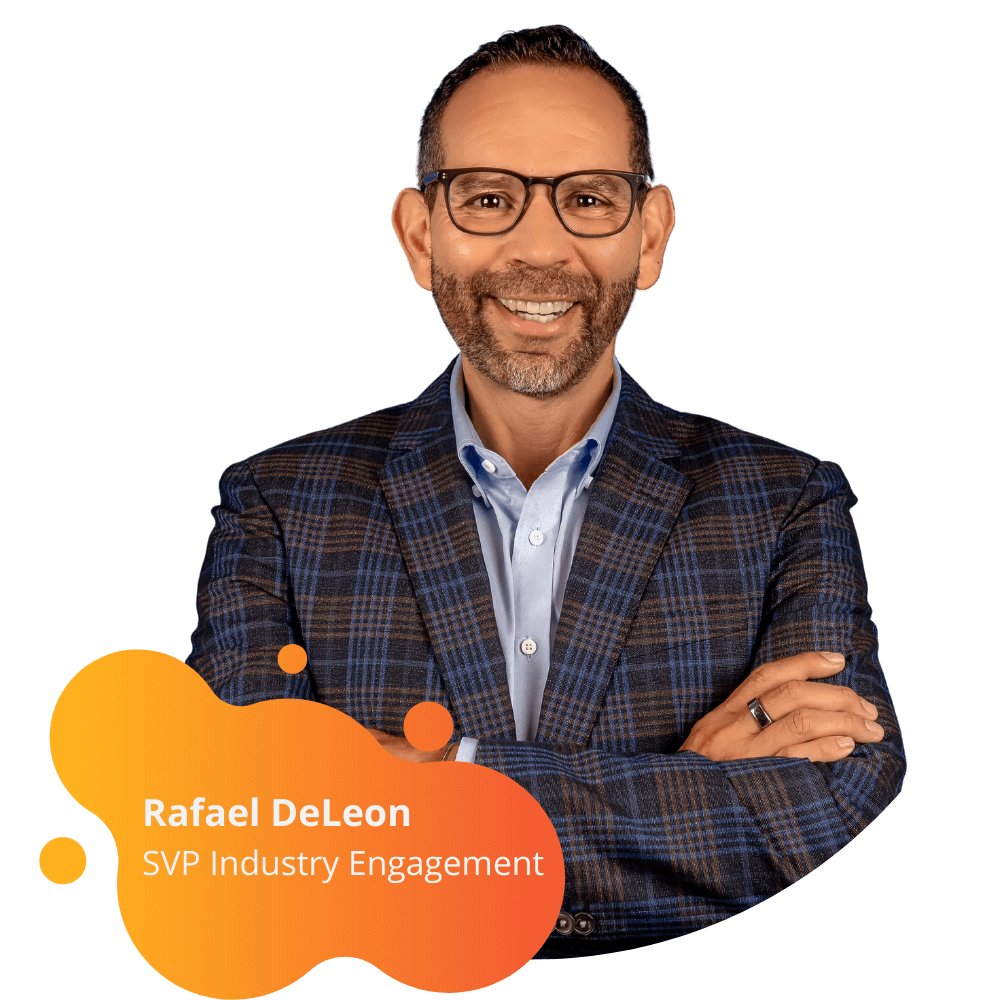 NCONTINUITY FEATURES
Business continuity software to address any situation
Unlock the power of preparedness. With Ncontinuity, you gain access to premium features and tools like:
Ncontinuity
Intelligent Data Collection and Risk Analysis
Redefine your business continuity planning by incorporating an intuitive data gathering process and sophisticated risk assessment methodologies. Experience a clear roadmap to ensure your business remains resilient and future-proof with our business continuity solutions.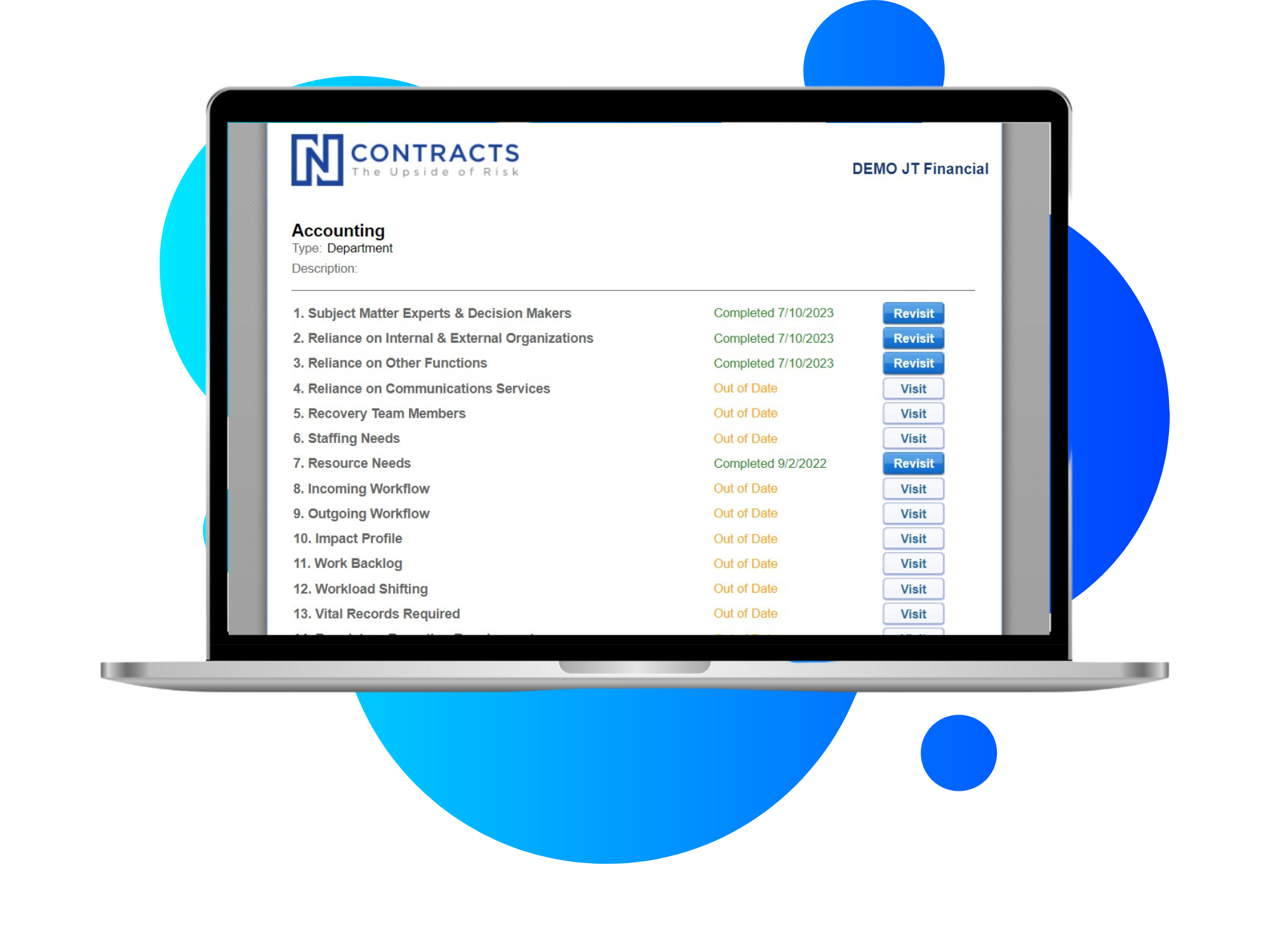 Ncontinuity
Guided Resumption Strategy Formation
With our comprehensive step-by-step guide, department heads can effortlessly build effective business continuity management (BCM) plans. The walkthrough simplifies data collection, helping you establish strong recovery strategies, saving you time and effort.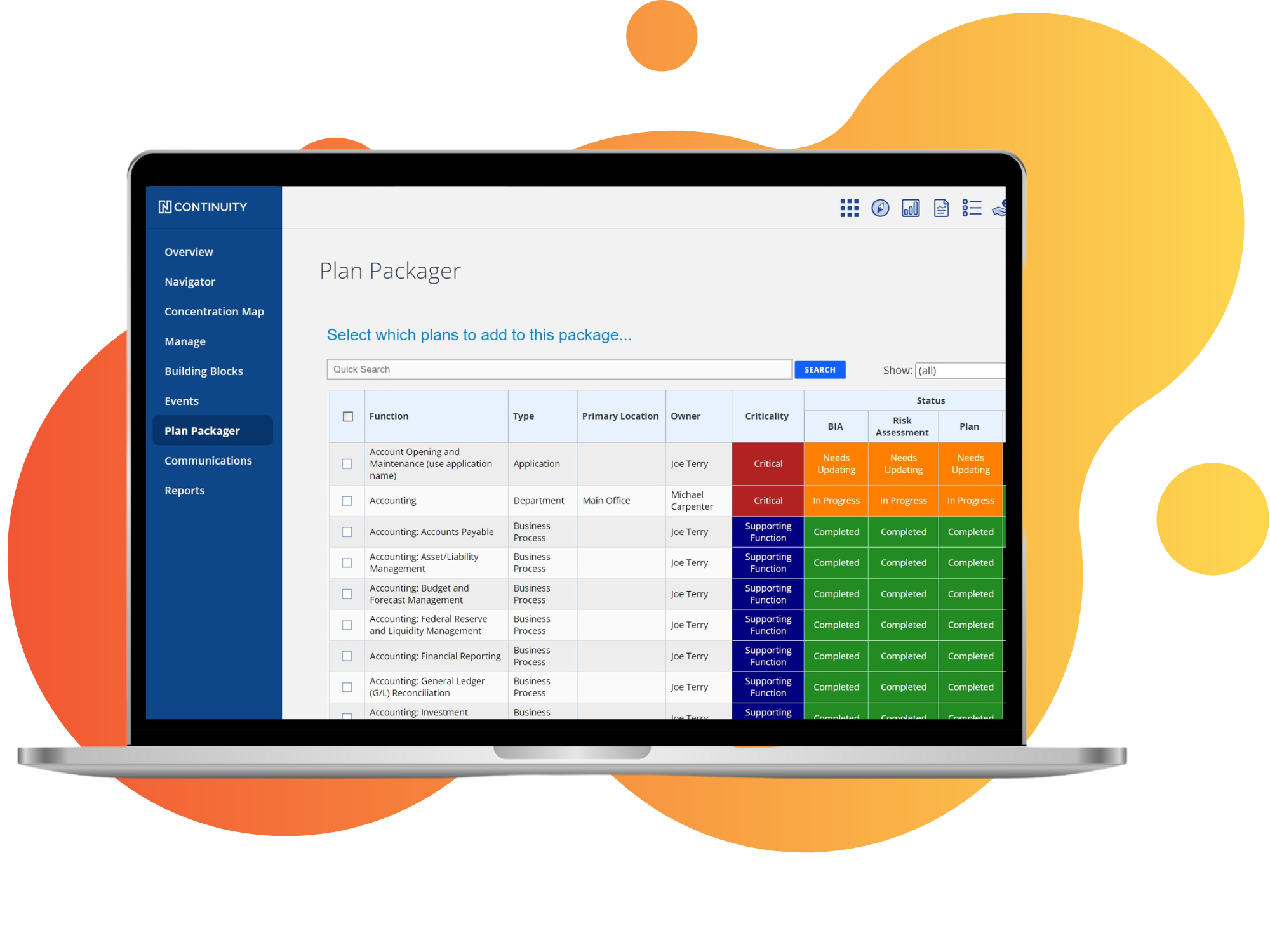 NContinuity
On-Demand Custom Reporting
Empower your recovery teams with instant access to crucial data. With our business continuity management software, you'll never be left in the dark when you need information the most. Ensure your decision-making is always data-backed and precise.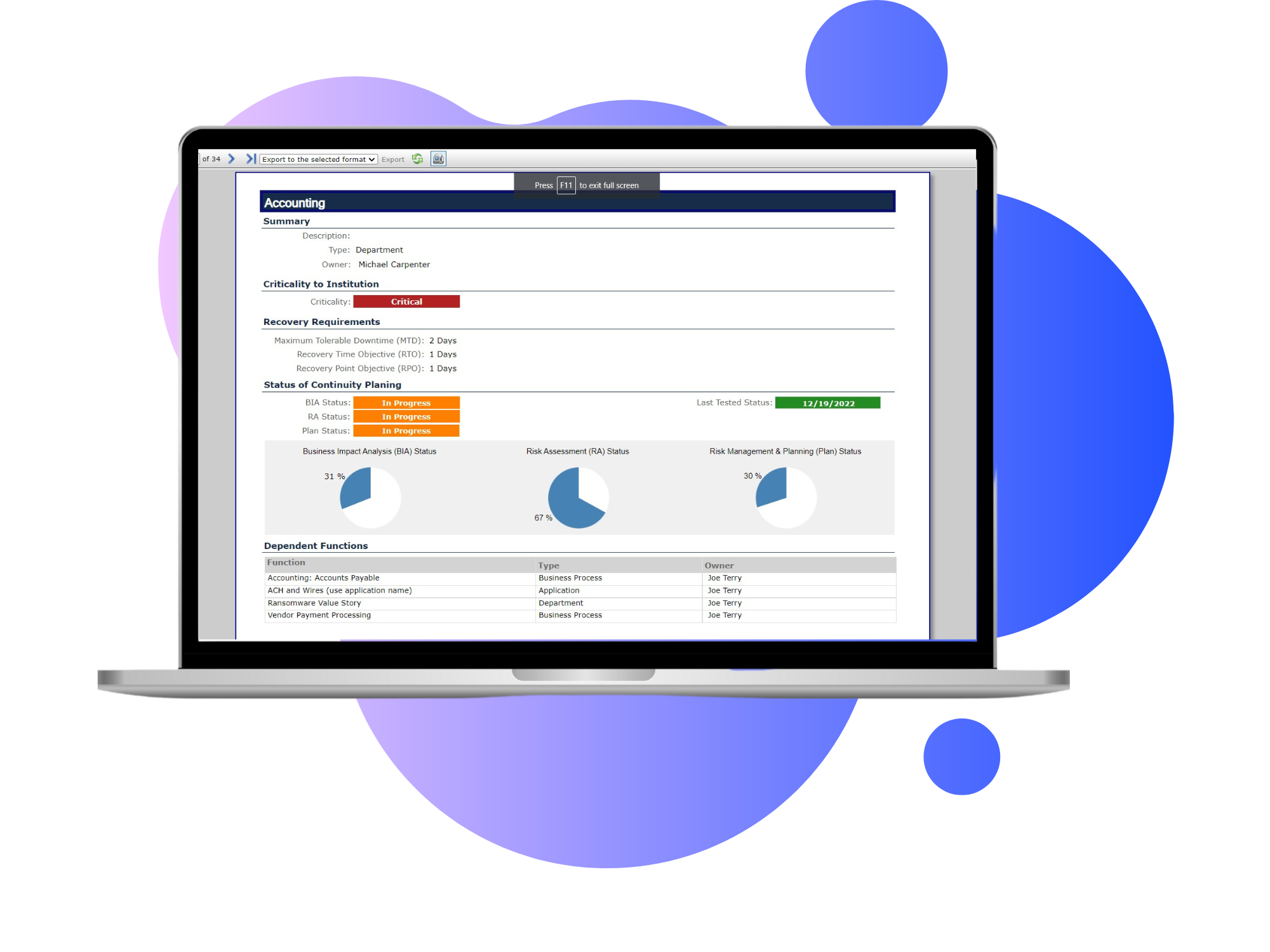 Ncontinuity
Effective Emergency Communications
Quickly design, launch, and receive responses to disaster-related messages with our dynamic emergency communications functionality. Stay connected, maintain transparency, and ensure your stakeholders are always informed, no matter the circumstance.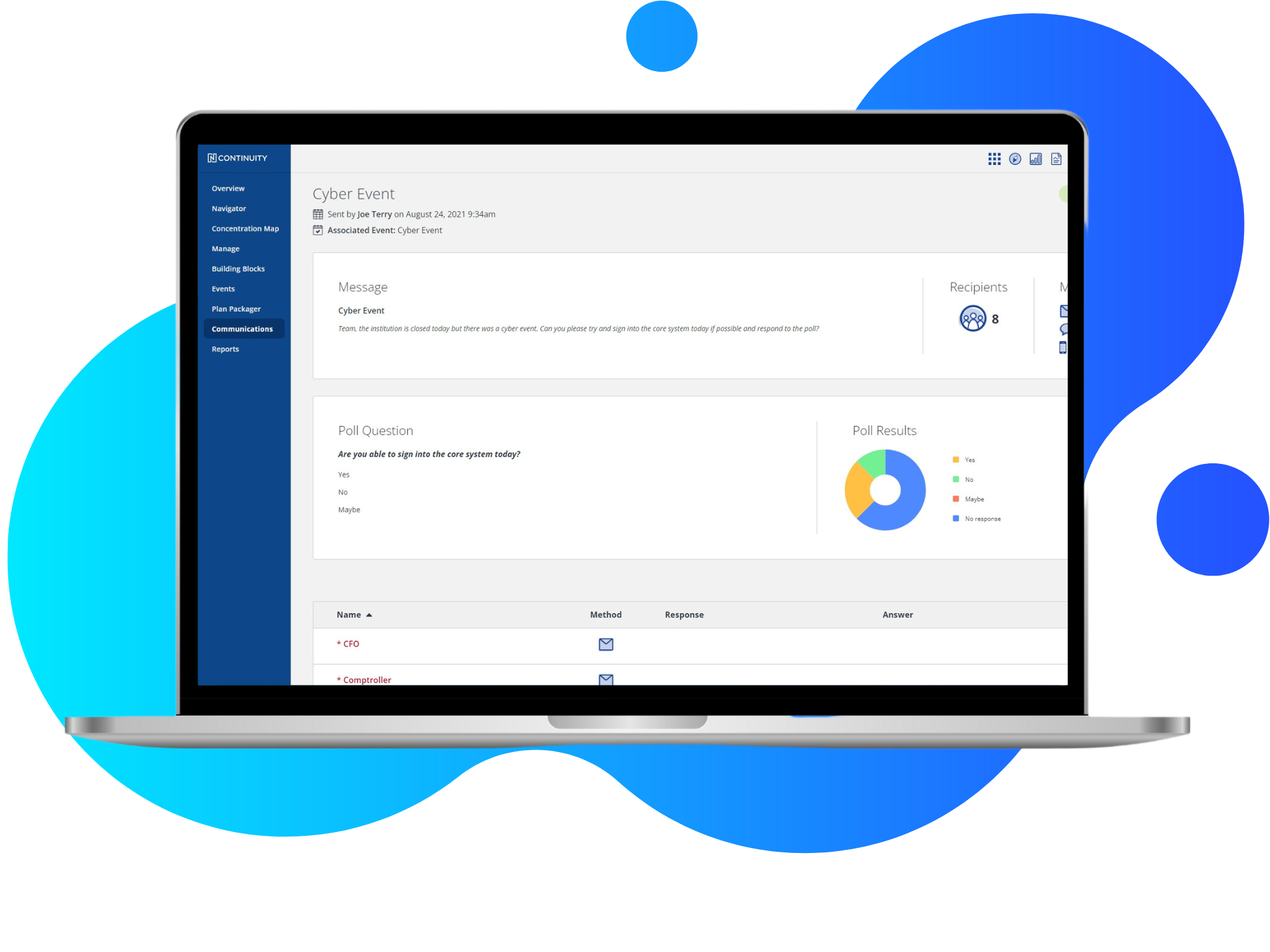 Targeted Custom Reporting
Targeted Custom Reporting
Versatile Event Management
Versatile Event Management
Seamless Integration with Nvendor
Seamless Integration with Nvendor
Robust Connection with Nrisk
Robust Connection with Nrisk
Ncontinuity is customizable enough that, as a smaller organization, we were able to use it to focus more on the things that we care about and make sure we were giving plan owners what they really needed for their critical processes and workarounds.
"Being able to create all the reporting with the same data across the different modules within the Ncontracts suite makes the whole experience so much easier for me to administer and present to the board and executive leadership team."
"We already had strong risk management in place. We didn't need a system to teach us that. We needed a system that could work with our existing approach. For us, this BCM software was all about automation and customization."
Personalized Software Demo
Connect with a team of experts on the benefits of Ncontinuity. Get your business continuity plan up and running with Ncontracts disaster recovery software today.
The BCM Buyer's Guide
Here's what's inside:

How to use function-based analysis tools that identify internal and external dependencies
In-depth resources from industry experts
What features to look for, and more!
Business Continuity Planning vs. Disaster Recovery
Many people use the phrases "business continuity planning" and "disaster recovery" interchangeably, but they aren't the same thing.