nrelief
Fair Lending Compliance Software
Unify your lending compliance journey from 1071 to CRA and HMDA under one user-friendly platform. Capitalize on real-time data, uncover growth opportunities, and supercharge team productivity with the assurance of expert guidance.
Fair lending compliance risk software trusted by thousands of financial institutions across the country


Nrelief benefits
Revolutionary fair lending compliance software
Don't just stay compliant - stay ahead, with actionable data insights and expert guidance.
Actionable Visibility
Enjoy real-time visibility of lending data and stay exam-ready always with our fair lending software.
Growth Opportunities
Leverage Nrelief to analyze lending trends and discover growth opportunities effortlessly.
Click-Away
Expert Support
Benefit from top-tier customer service, with industry experts just a click away on your journey to success.
Amplified Productivity
Liberate teams from manual tasks, reduce errors, and supercharge productivity with our fair lending risk assessment software.
Valliance Bank's Team of One Crush Compliance
Fair lending analytics and reporting are now a breeze at Valliance Bank thanks to Nrelief.
Get Our Free Guide
Uncovering Fair Lending Risk to Build a Stronger Fair Lending Program
This whitepaper will provide tools for:
Helping financial institutions uncover and analyze their fair lending compliance risk
Implementing appropriate controls
Enhancing your overall fair lending program at a time of increased government and public scrutiny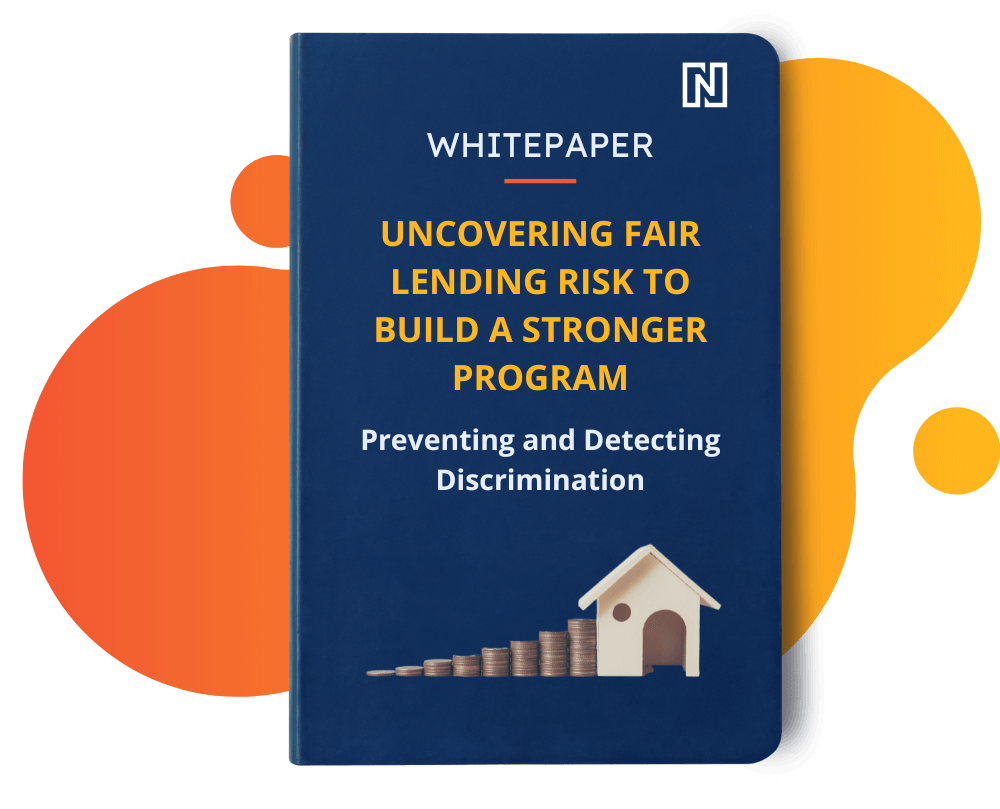 Nrelief FEATURES
Powerful fair lending compliance risk software
With Nrelief, you gain access to premium features and tools like:
Nrelief
Effortless Compliance with Automation
Embrace an era where HMDA and CRA transmittals are no longer a burden. Intelligent automation of our fair lending risk software streamlines your data preparation, conducts rigorous quality reviews (including meticulous edit checks and data cleanups), and efficiently submits the data to the relevant regulator.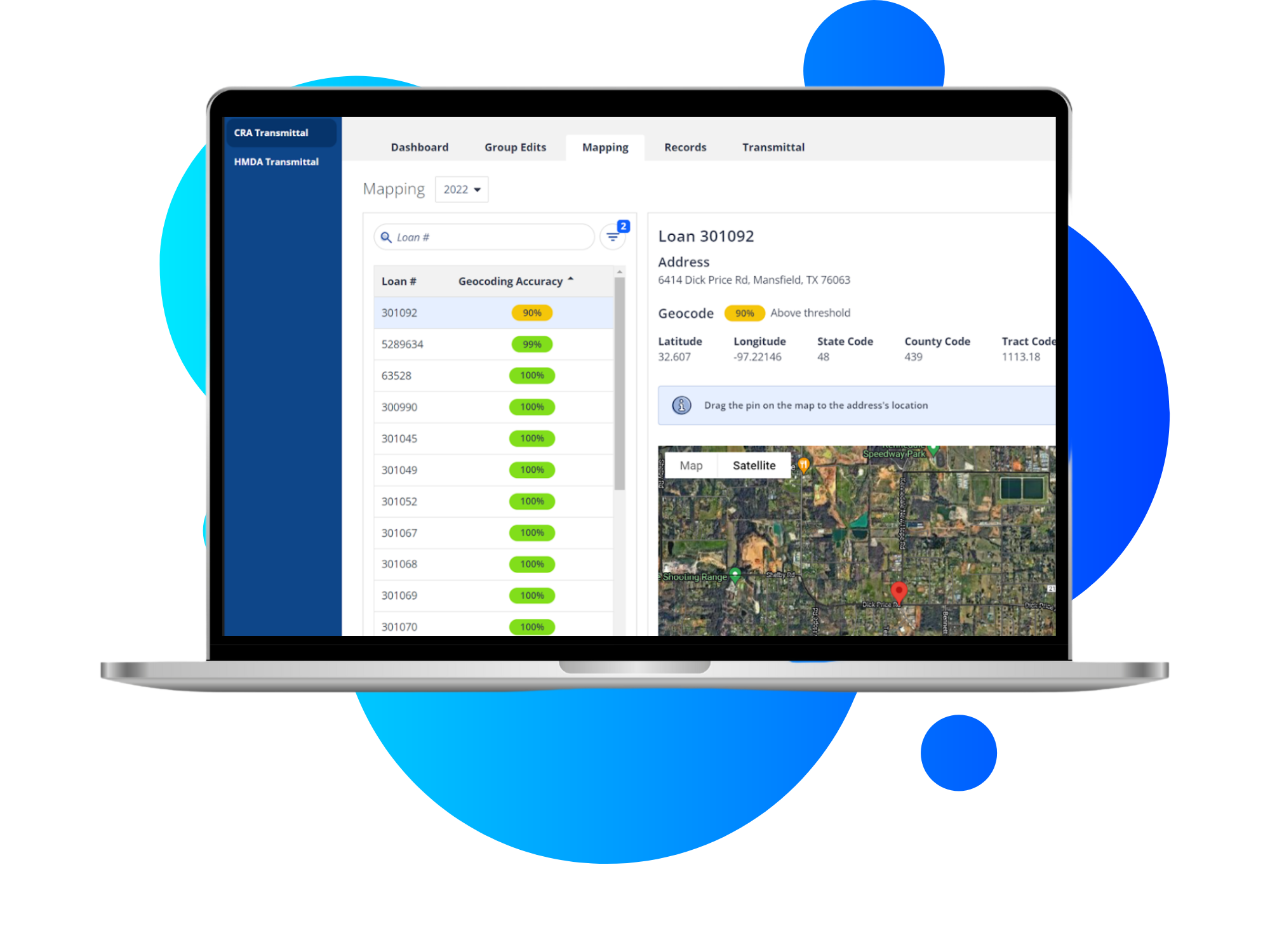 Nrelief
Proactive Lending Analytics
Leverage the power of data to shape your lending strategy. Our sophisticated data analysis tools illuminate trends in your lending patterns. You can proactively address potential fair lending issues, and more importantly, seize profitable opportunities within your target market. Turn raw data into actionable insights that drive growth using our fair lending risk assessment software.
Nrelief
Exclusive Access to Expert Analysts
Deepen your understanding of your loan portfolio with guidance from Ncontracts' seasoned fair lending analysts. Our expertise grants you nuanced perspectives, transforming complex data into compelling narratives that make sense of your loan portfolio. You're not just buying a product; you're securing a partnership with industry veterans.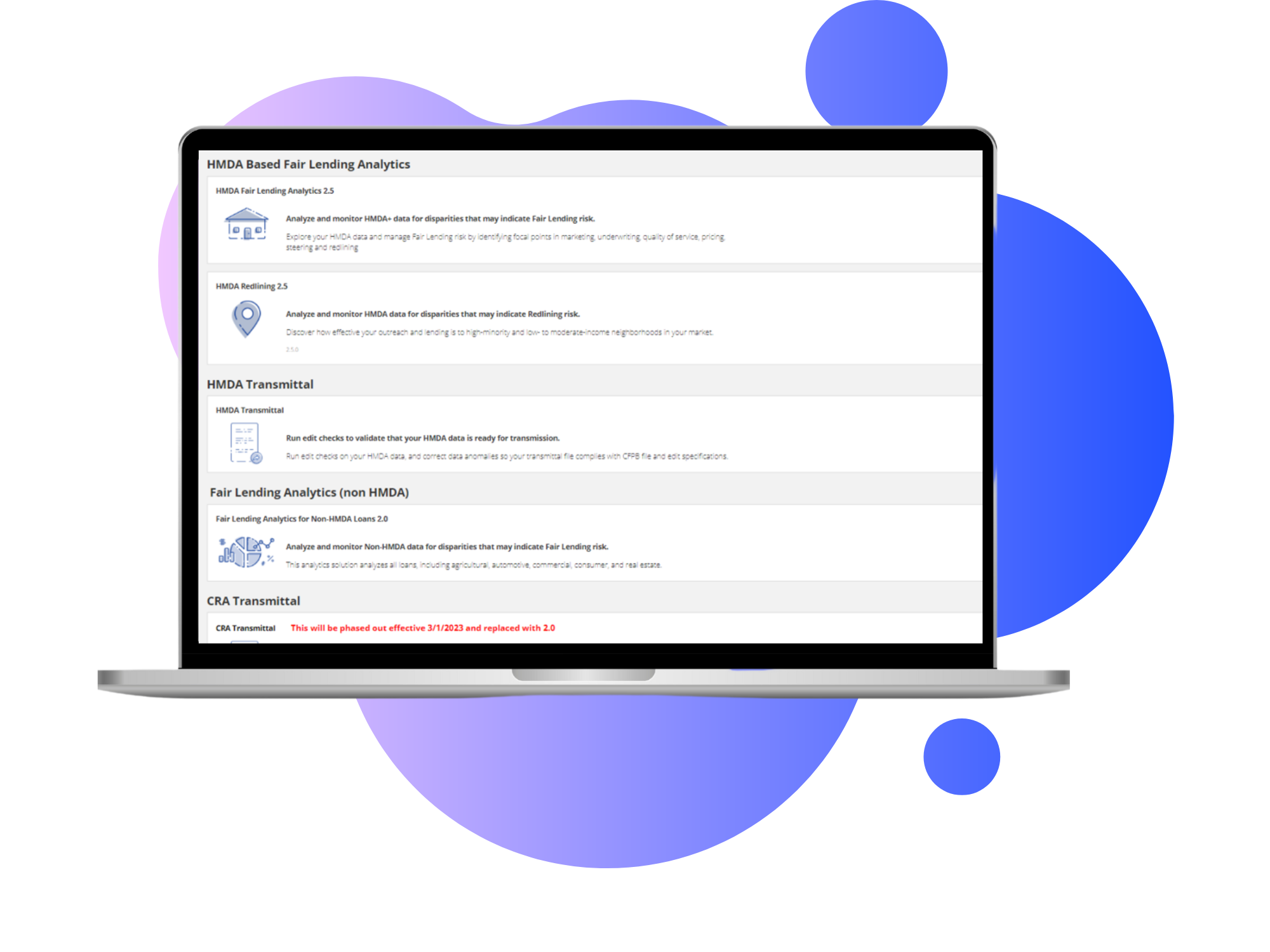 "Being able to create all the reporting with the same data across the different modules within the Ncontracts suite makes the whole experience so much easier for me to administer and present to the board and executive leadership team."
"I feel more confident and comfortable with the entire policy, knowing that someone who looks at a variety of community bank policies is providing professional feedback. That's one of the best parts of dealing with Ncontracts. "
With your analysis and your people, you kind of do everything for me behind-the-scenes.I get the reports and you show me the results step-by-step, so that I have a better understandingand can easily explain the numbers to my board.
Personalized Demo
Connect with a team of experts on the benefits of Nrelief. Cut quarterly analytics workload from 96 hours to as little as 3 hours.