CAREERS
Explore Exciting Opportunities at Ncontracts
Join a fast-growing & passionate community, take your career to brand new heights, and help make the world a safer & more prosperous place for all.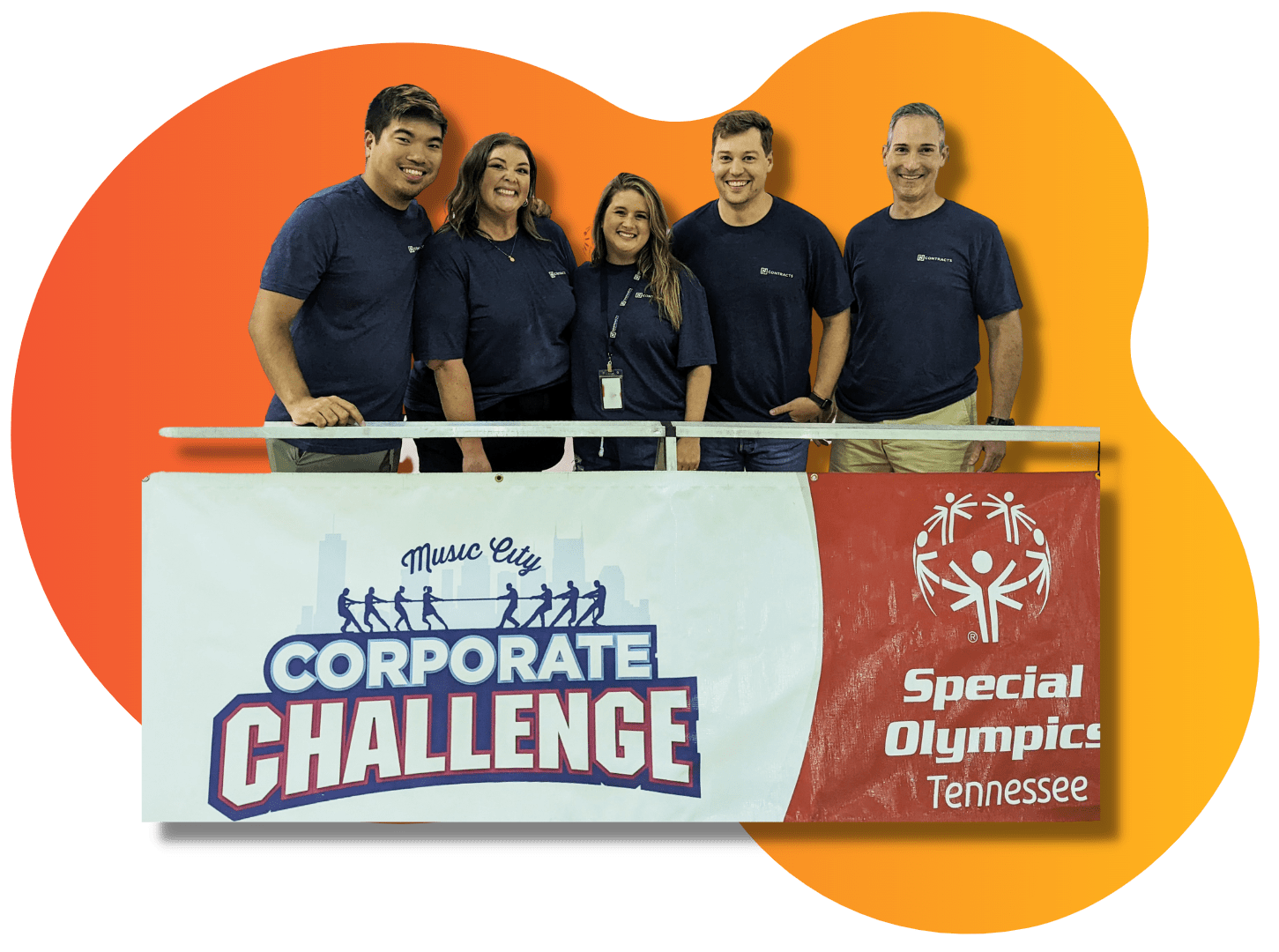 OUR COMPANY
From the Ground Up
Headquartered in Nashville, Tennessee, Ncontracts started with two team members in 2009 and now has grown to over 300 team members in 32 states. Our engagement with over 4,000 US clients and our local communities, along with our longstanding commitment to our team members, has helped us achieve national and local recognition as a top workplace.

Learn more →
CORE VALUES
Ncontracts, to the Core
Our employees are at the heart of everything we do, especially the beliefs and values that continue to shape our every move.
Creating Results
We replicate success by joining with others as passionate as we are to find new opportunities, improve our skills, and grow our business.
Working Together
We work hard as a cohesive unit where individual success drives team success — and we're always open to learning something new.
Delivering Excellence
We are experts in our fields who leverage wisdom and emotional intelligence to accomplish world-class work.
EMPLOYEE BENEFITS
A Few Perks of the Job
What's in store for you at Ncontracts? Take a look at a few of our many benefits.
Savor Some Me-Time
We are artists, creatives, and musicians. We are weekend warriors, athletes, gardeners, hikers, and campers. We promote time off to recharge and be your best self. You're more than just employees — and at Ncontracts, we treat you that way.
There's More to Life Than Work
Life happens! You might have a far commute to the office, a sick child at home, or simply need some time to evaluate the bigger picture. Our flexible approach to work allows you to balance life before work.
Family-Focused Support
We care about our people and their families. Our competitive benefit offerings include an employer-paid health insurance option, pet insurance for all your loved ones, and discount programs the whole family can enjoy.
Comprehensive Benefits for All
You are important, and we are committed to your overall well-being. Our offerings, such as a 4% company match for our 401k program (that you are 100% vested on day ONE!), two Employee Assistance Programs, and company-paid Life Insurance 2x your salary, prove that commitment.
Nclusion at Ncontracts
Our differences are the very strengths that allow us to create not only the world-class solutions that our clients and partners love, but also meaningful relationships with our employees and their communities.

At Ncontracts, all employees strive to foster an empathetic and civic-minded environment by promoting diversity, equity, and inclusion at all levels of the workplace. See our pillars in action down below.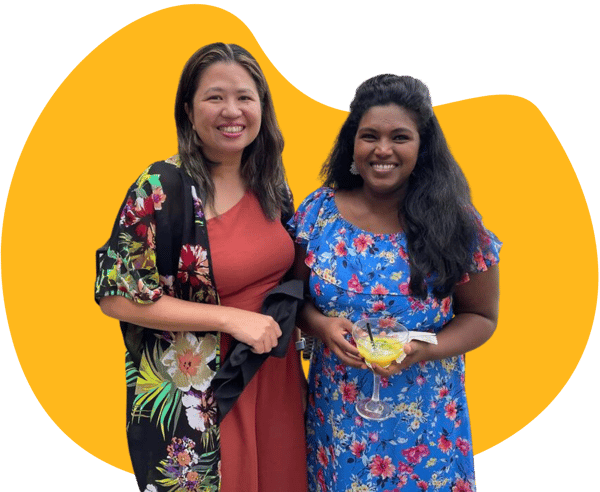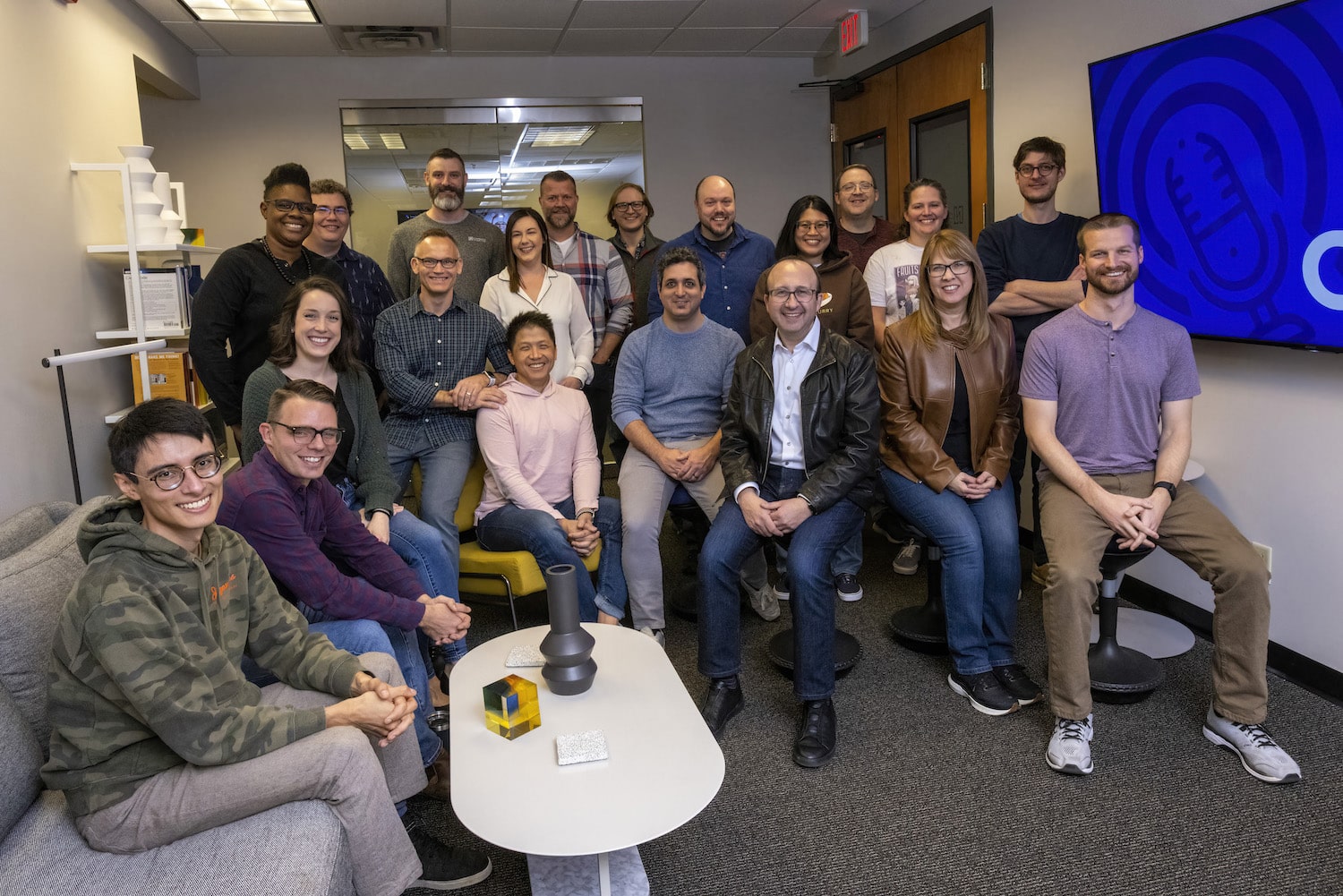 At Ncontracts, all individuals – their views, beliefs and perspectives – matter. Thoughtful, people-driven polices and resources such as employee-led book clubs, diverse panel discussions, and our Nbassador new-hire buddy program enable opportunities for all starting on day one.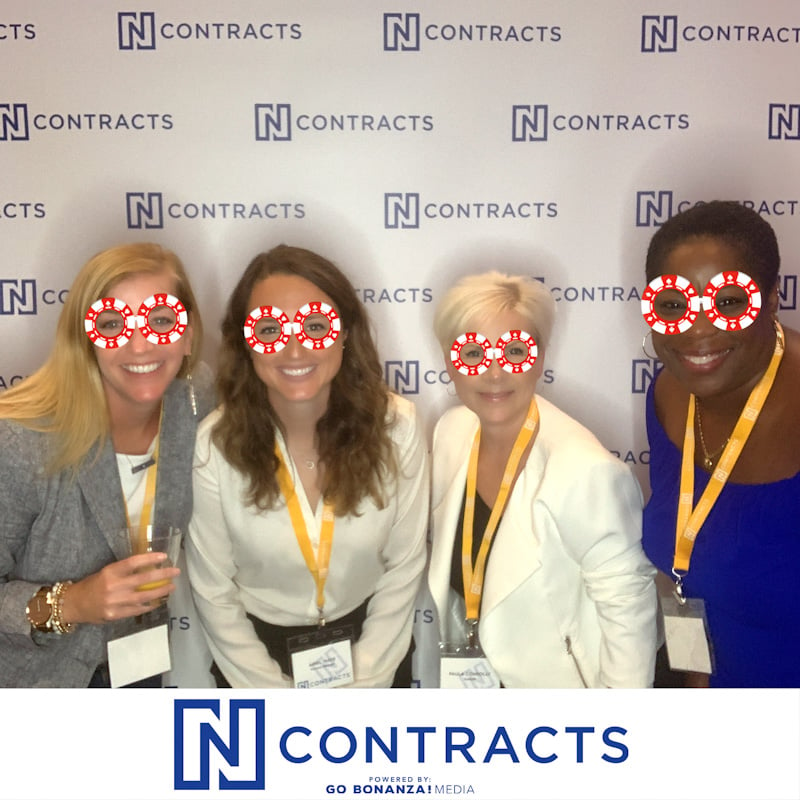 We seek and celebrate differences by recognizing employee narratives, promoting within, and fostering collaboration by living out our core value of We Work Together. Our WOW engagement committee seeks to engage, interact, and energize our team and their communities.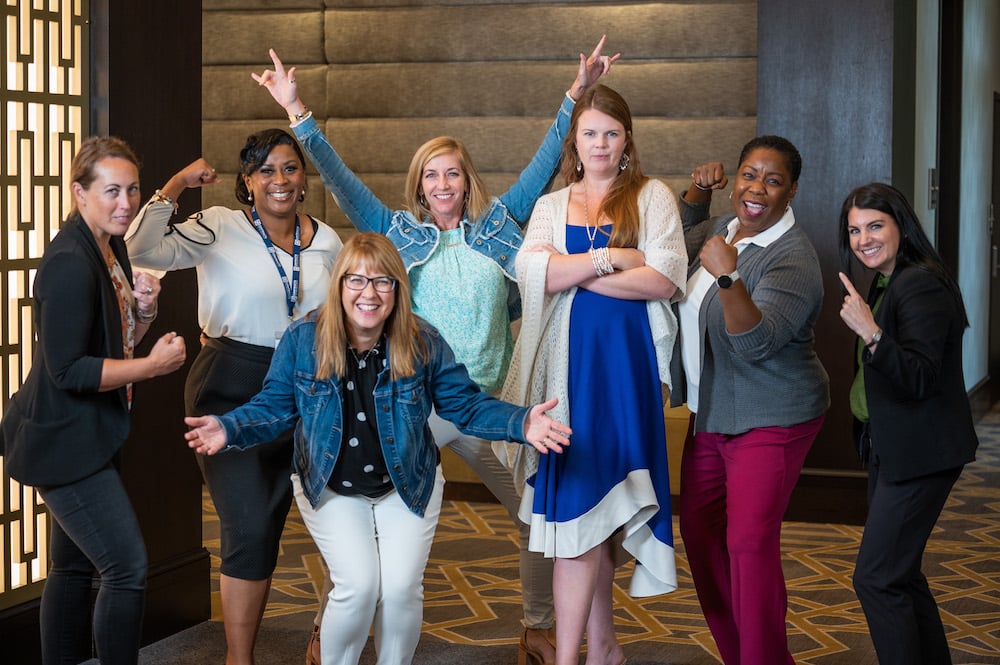 Ncontracts is committed to valuing all talents and abilities to foster an open atmosphere for all to thrive and achieve outstanding results. Since 2020, the Nclusion Committee has led by example to educate and ensure all identities are represented.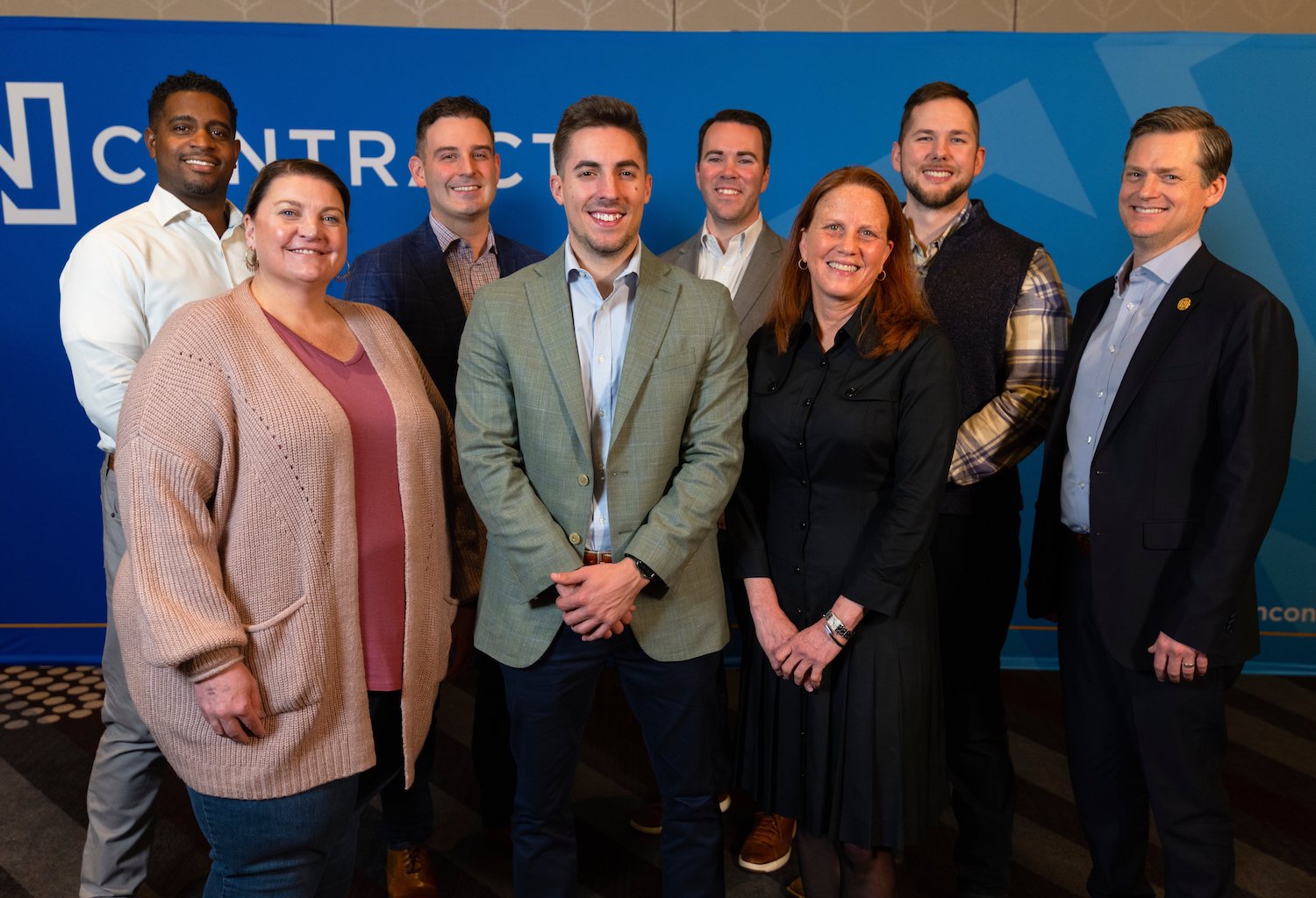 Through partnerships with our communities – such as Women in Tech, Nashville Tech Council and local universities – we enable equitable hiring practices.
"Creating a dynamic and inclusive culture has been at the core of our company since its founding — and we're thrilled to be named in the prestigious list Top Workplaces in 2023."
"I've had the opportunity to work within 3 departments and they have partnered with me every step of the way to understand my career goals. I'm surrounded by a diverse team who are upbeat and genuine; I couldn't ask for a better work environment!"
"I've never had a company that made me feel more supported. Work-life balance, and responsible unlimited time off aren't just catchy phrases to lure people in. They are critical parts to the company's culture. When my wife had to have surgery, there was never a question of my taking time off to help her."
Join the Team
Our team values hard work, having a great time, and building a great organization. Our Brentwood location serves as our headquarters and primary office. Many of our teams operate directly from here with regular and hybrid office hours. Close proximity to Nashville makes it an excellent spot for meetings and collaboration. We are always on the lookout for talented teammates who want to work in a collegial environment that supports innovation.