BANKS
Risk and Compliance Management Software for Banks
Break down the silos and allow your bank to collaborate for seamless, comprehensive risk management and compliance on the enterprise level.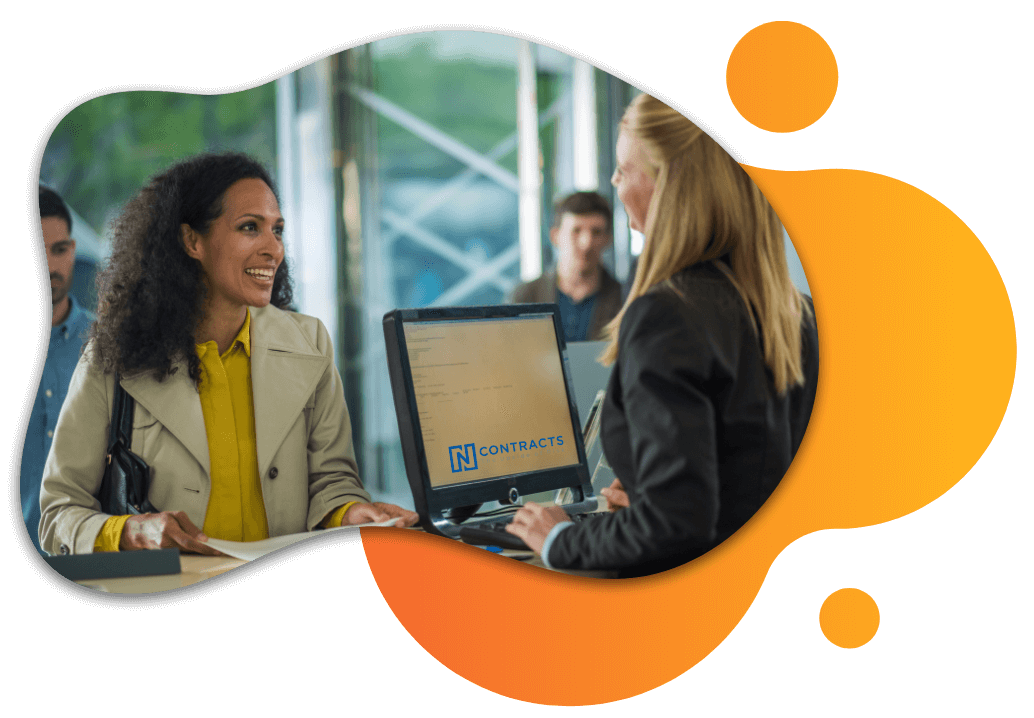 Dimensions of Risk
customized ratings & reporting for enterprise-level control assessment
of the ABA Top 200 Community Banks
trust Ncontracts for their risk, compliance, and engagement needs
Average Increase in Efficiency
with Ncontracts time-saving software & solutions
All-in-one solution for Banks
Risk performance management suite
Ncontracts RPM Suite combines risk, vendor, compliance, and findings management solutions to drive efficiency and help your institution make smarter decisions.
Vendor Management
See the big picture of your third-party risk
Decrease risk exposure and increase exam readiness. With our user-friendly, customizable dashboards, your organization can store, track, and manage information throughout the lifecycle of each vendor. Learn more.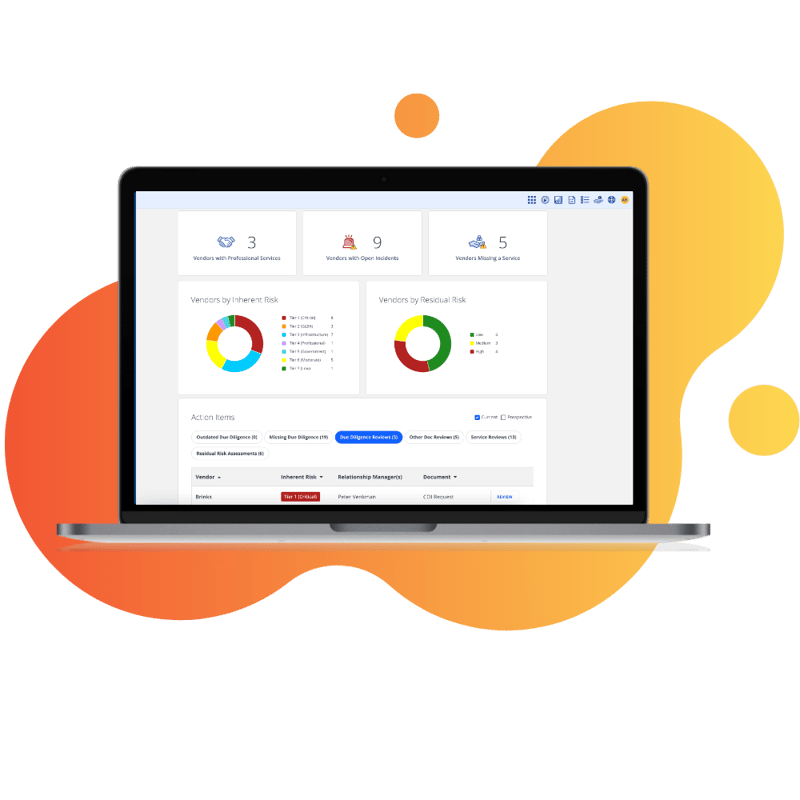 Risk Management
Risk management software, simplified.
Still using fragmented manual processes for risk management? Switch to efficient, user-friendly risk management tools that offer institution-wide access. Learn more.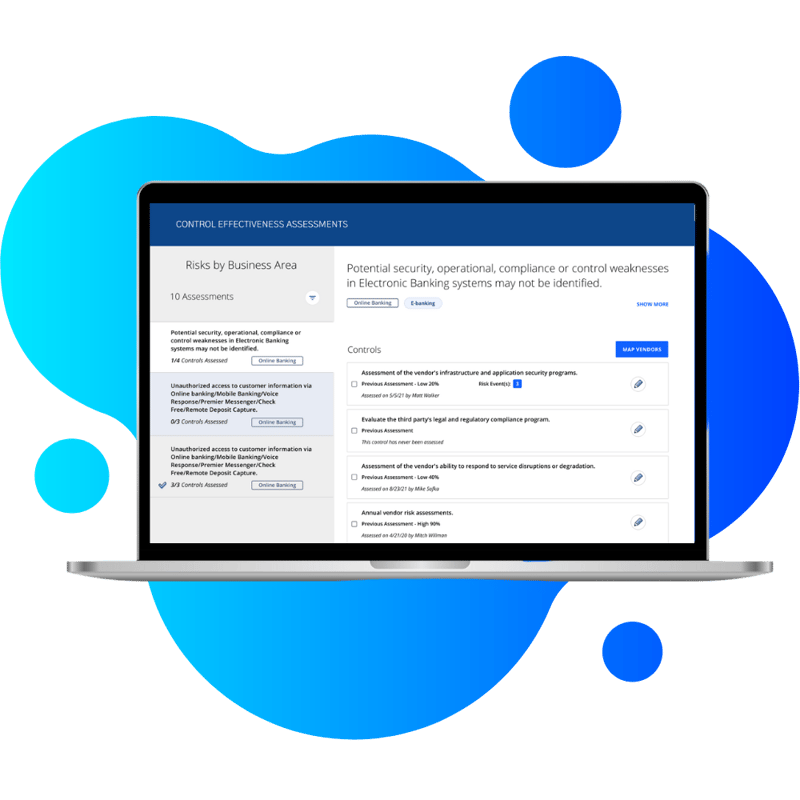 Compliance Management
Keep up with all the applicable changes in regulations
Easily track applicable rule or regulation changes, confirm training, track consumer complaints, and assure your team of the adequacy of your compliance management system. Learn more.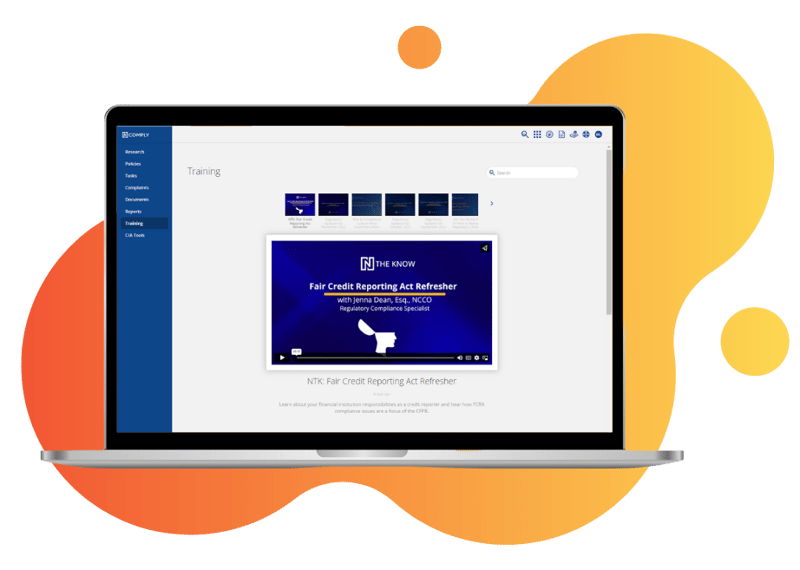 Integrated risk, compliance, and vendor management that allows you to do more with less.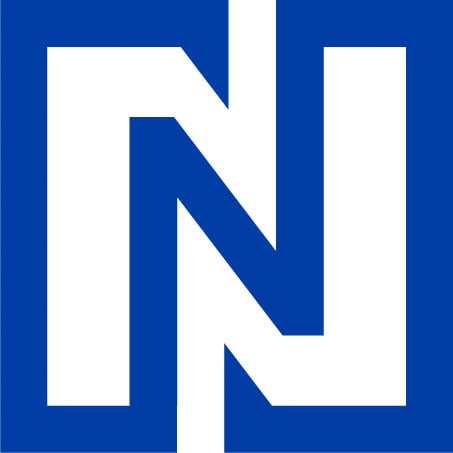 How Community Bankers Demonstrate Resilience
The community bank response to SVB's failure was masterclass in resilience and calm.
our solutions
Engage your team with compliance and risk management software for banks
Drive efficiency and build a risk management culture resulting in smarter, faster decisions.
$16 Billion Bank Relieves the Burden of CRA Data Analytics
First Financial Bank Case Study
See how our client First Financial uses Ncommunity during CRA exams to explain the story their data tells, answer regulator questions, and explore risk.
resources for banks
Articles & Thought Leadership
Everything from regulatory change to risk management trends
"My advice for financial institutions thinking about Ncontracts is to go ahead and do it. It's one of the best softwares that we have used, and it's all encompassing. It gets all departments together on one system."
Jamie Kibler
Chief Compliance Officer, Richwood Bank
"Ncommunity is absolutely time-saving! There's no way that a team of people could go through and review all the data that needs to be looked at without it."
Heather Montgomery
Community Development Analyst, First Financial Bank
"We already had strong risk management in place. We didn't need a system to teach us that. We needed a system that could work with our existing approach. For us, it was all about automation and customization."
James Jefferson
Chief Risk Officer, Montecito Bank & Trust
"With your analysis and your people, you kind of do everything for me behind the scenes. I get the reports and you show me the results step-by-step so that I have a better understanding and can easily explain the numbers to my board."
Vice President and Director of Compliance
$414 Million Bank
Request A Demo
Dive into the software with a Solution Advisor
Help your financial institution streamline all the aspects of compliance, risk, and vendor management with ease.