nvendor
Third-Party & Vendor Risk Management Software
Drive growth and mitigate risks effectively with Nvendor, our comprehensive third party risk management software. Uncover invaluable insights into your vendors and gain a competitive edge in the financial sector.
Vendor risk management solutions trusted by thousands of financial institutions across the country


Our Solution
Third-party risk management platform.
First-class results.
Managing third-party risk requires comprehensive knowledge of your vendors. Their financial status, continuity plans, and information security can all have a direct impact on your business.
Nvendor is a powerful solution that uncovers opportunities to reduce internal and external costs as you discern and alleviate your vendor risk. With our third-party vendor risk management software, you can expect:
Streamlined Task Management
Automate 3rd party management and prioritization of tasks, ensuring your team stays focused and aligned. Effortlessly manage monitoring controls, contracts, and renewals.
Examiner-Ready Compliance
Address examiner-specific standards effortlessly with policy and procedure management, alerts, and reports. Stay prepared and eliminate compliance concerns with our third party management software.
Comprehensive Risk Oversight
Confidently navigate the vendor lifecycle and take charge of 3rd party risk from pre-screening to ongoing monitoring and exit strategies.
Expert Guidance
Access industry experts instantly delivering top-tier customer service for your success. Our support elevates your risk management journey.
$800+ Million Credit Union
Nvendor Is This Internal Audit Director's Scalable Secret Weapon for Vendor Management
Get Our Free Whitepaper
Vendor's Keeper: How to Make Sure Your Third-Party Vendors Aren't Creating a Compliance Nightmare
This whitepaper will explore the overlap between compliance and vendor management, offering strategies and best practices for mitigating the compliance risk of third-party vendors.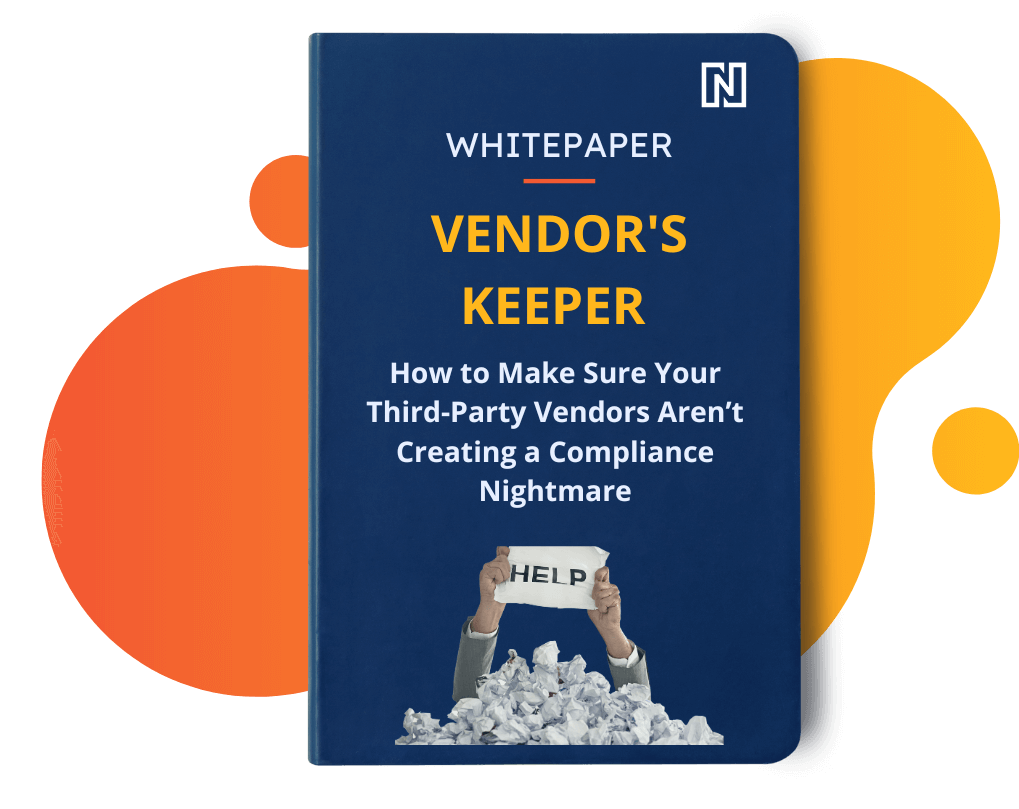 NVENDOR FEATURES
Risks are constantly evolving.
Try our third-party risk management software to keep up.
Nvendor solutions and services work together for integrated, effective vendor management. Our team includes lawyers, former financial institution risk officers, and compliance officers to help mitigate third-party risk for your organization.
With our 3rd party management software , you gain access to premium features and tools like:
NVENDOR
Precise Vendor Review
Our advanced risk tiering model enables precise vendor reviews based on key indicators, ensuring you focus on the most critical risks.
NVENDOR
Streamlined Vendor Lifecycle
Experience swift and accurate vendor risk assessment and due diligence workflows, empowering you to navigate the vendor lifecycle with ease.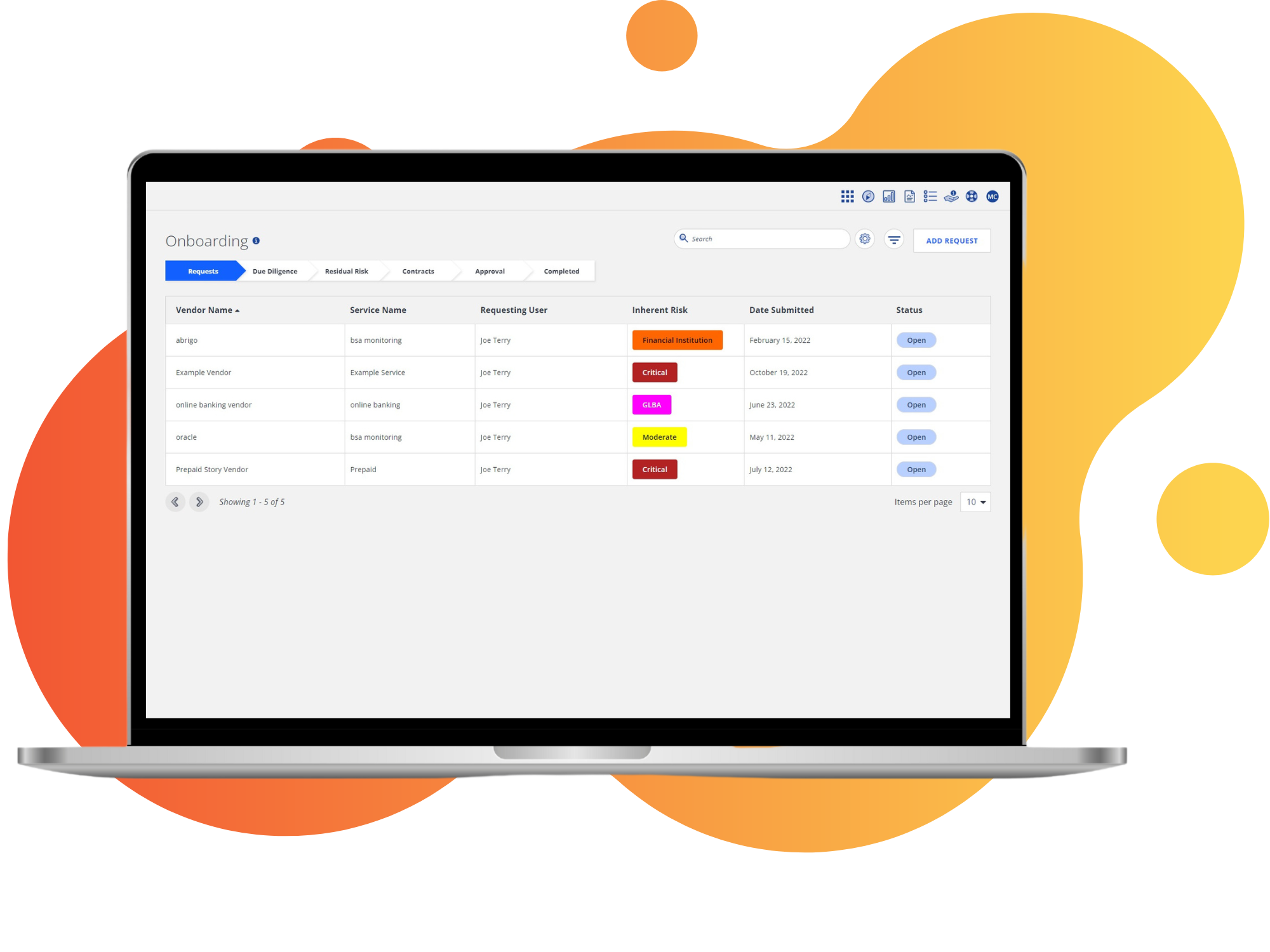 NVENDOR
Perfected Contract Management
Effortlessly keep contracts updated and aligned with business goals, optimizing opportunities and mitigating risks.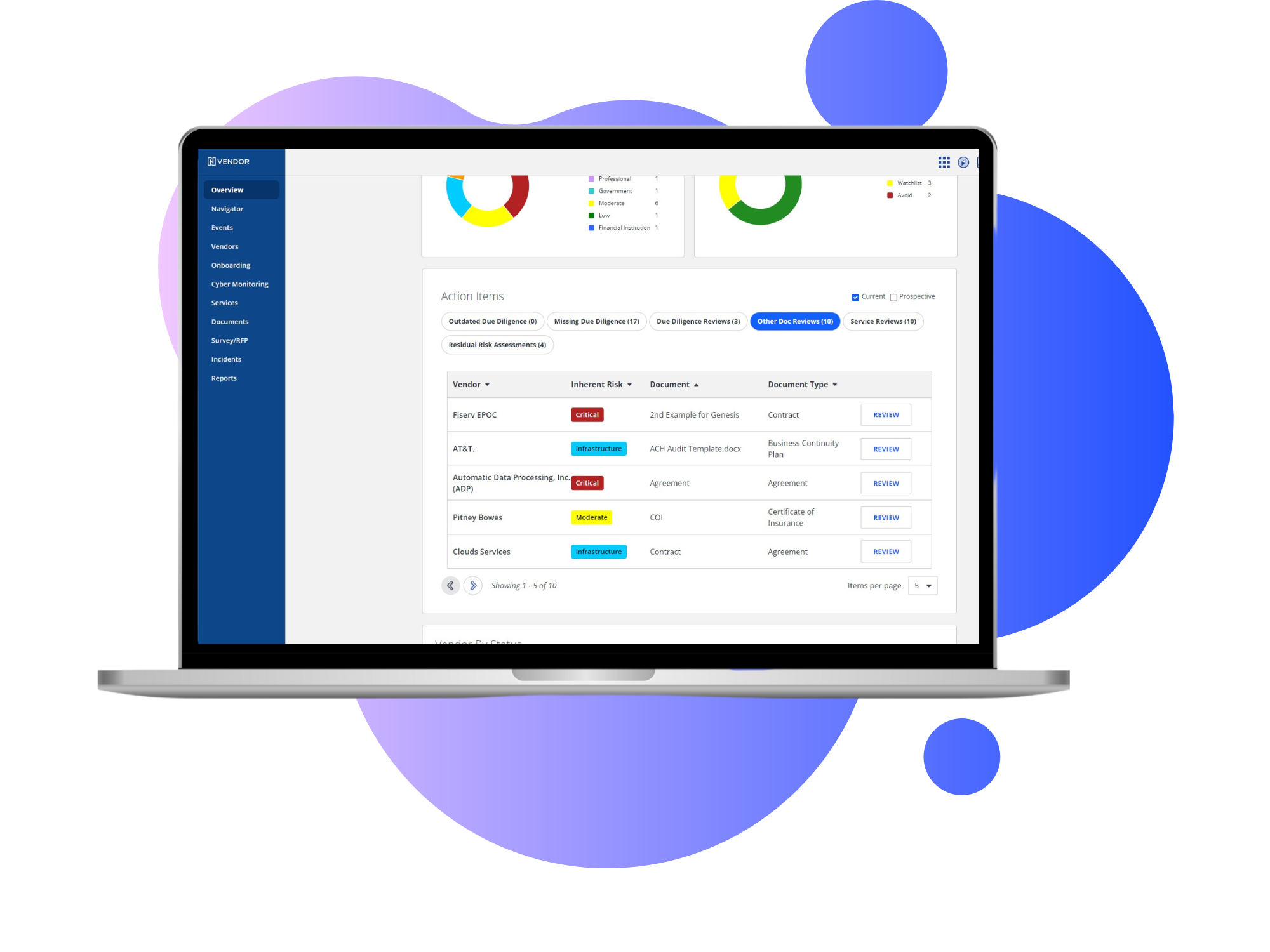 Nvendor
Expert Guidance, Your Peace of Mind
Our professional services team handles vendor due diligence, reviews, and cyber monitoring, freeing you to prioritize customers and members.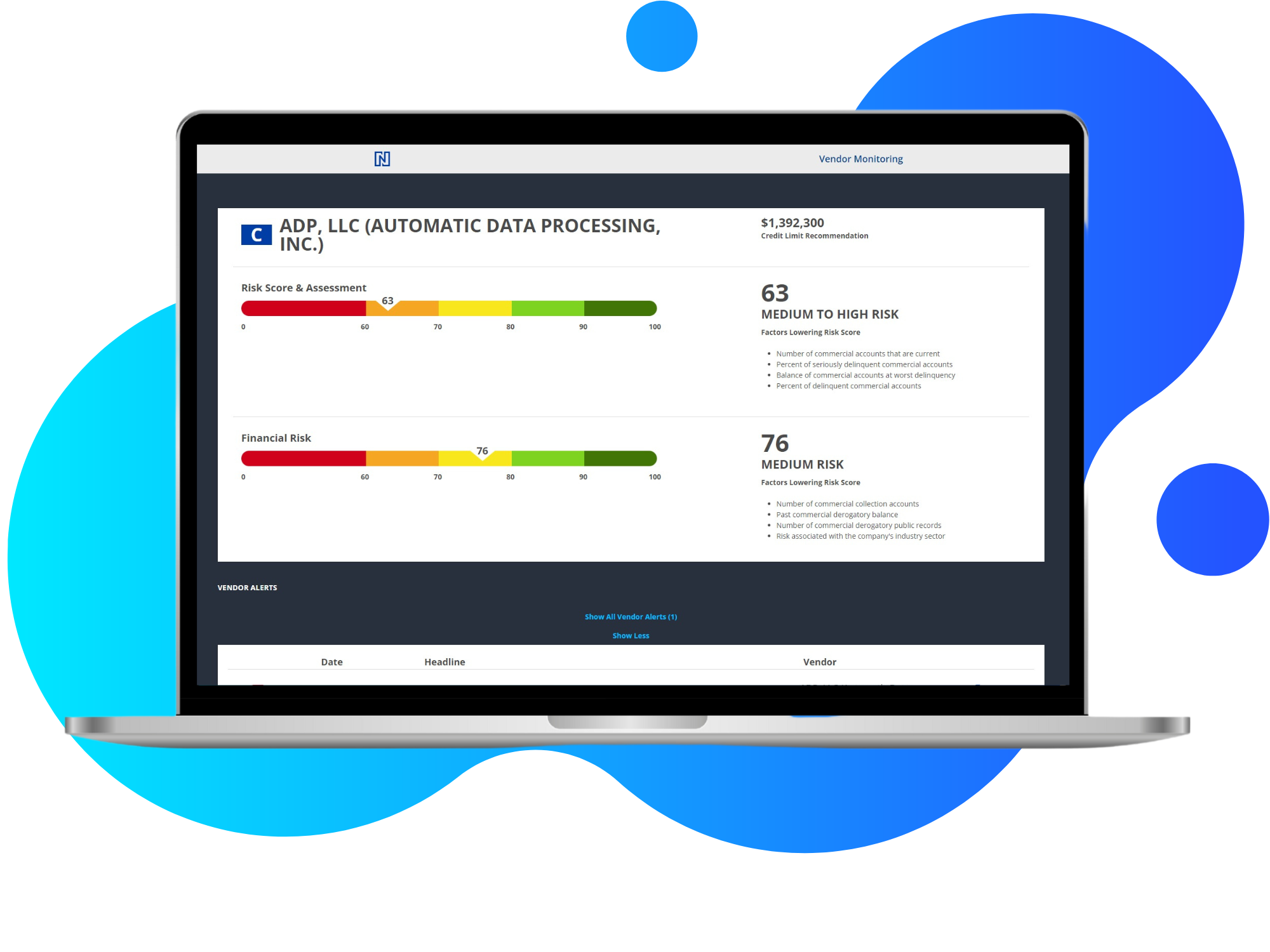 NVENDOR
Private Label Portal
Interact with vendors securely in a private label portal, accessing and managing documents effortlessly for streamlined operations.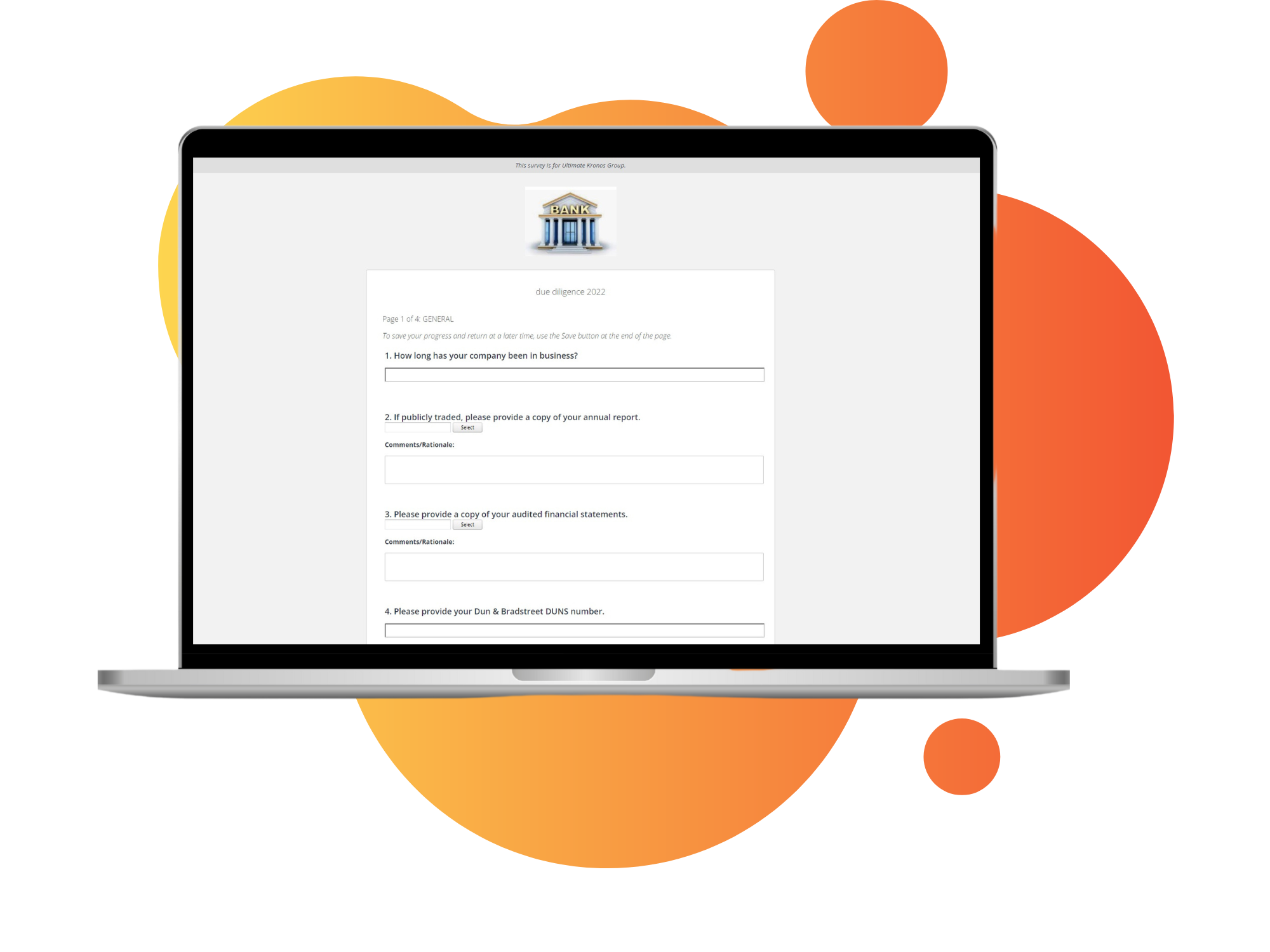 Model Content
Model Content
Real-Time Monitoring
Real-Time Monitoring
Risk Assessment
Risk Assessment
"We've been through three exam cycles and have not had one exam finding or recommendation on my third-party vendor management. This week the CEO asked when a contract expired. I had easy access to that and didn't have to go through the paper file looking for the original MSA. If they are going to be my advocate, I will be one for them as well. I'll talk up my Nvendor and be as happy as a clam and be an advocate."
This is the fifth financial institution I've used Nvendor at since 2010…This vendor risk management software is seamless, customizable, and scalable. If I'm going to build a vendor management program, this is what I need.
"Quickly onboarding vendors has always been an issue with our vendor owners. It's not something they're doing all the time, let alone something they're used to doing. That's something that Venminder kind of lacked. They didn't have that process. What I like about Nvendor is that it takes the whole vendor and looks at everything — everything that applies to the vendor is all there. And your support has been amazing."
Personalized Demo
Connect with a team of experts on the benefits of Nvendor. Learn how to adapt the solution to your existing vendor management procedures.
Vendor Management Buyer's Guide
This buyer's guide will explain what to look for when selecting a vendor management system for your financial institution.
Third-Party Service Providers and Vendor Management
This new vendor management guidance from the federal regulatory agencies aligns requirements among the OCC, FDIC, and the Federal Reserve and replaces existing guidance.