nconnect
Employee Engagement Software for Financial Institutions
Experience the power of automated compliance in the financial sector. Unify document management, automate key processes, and instill a compliance culture. Our employee engagement platform is your partner in productivity and risk reduction in the world of financial services.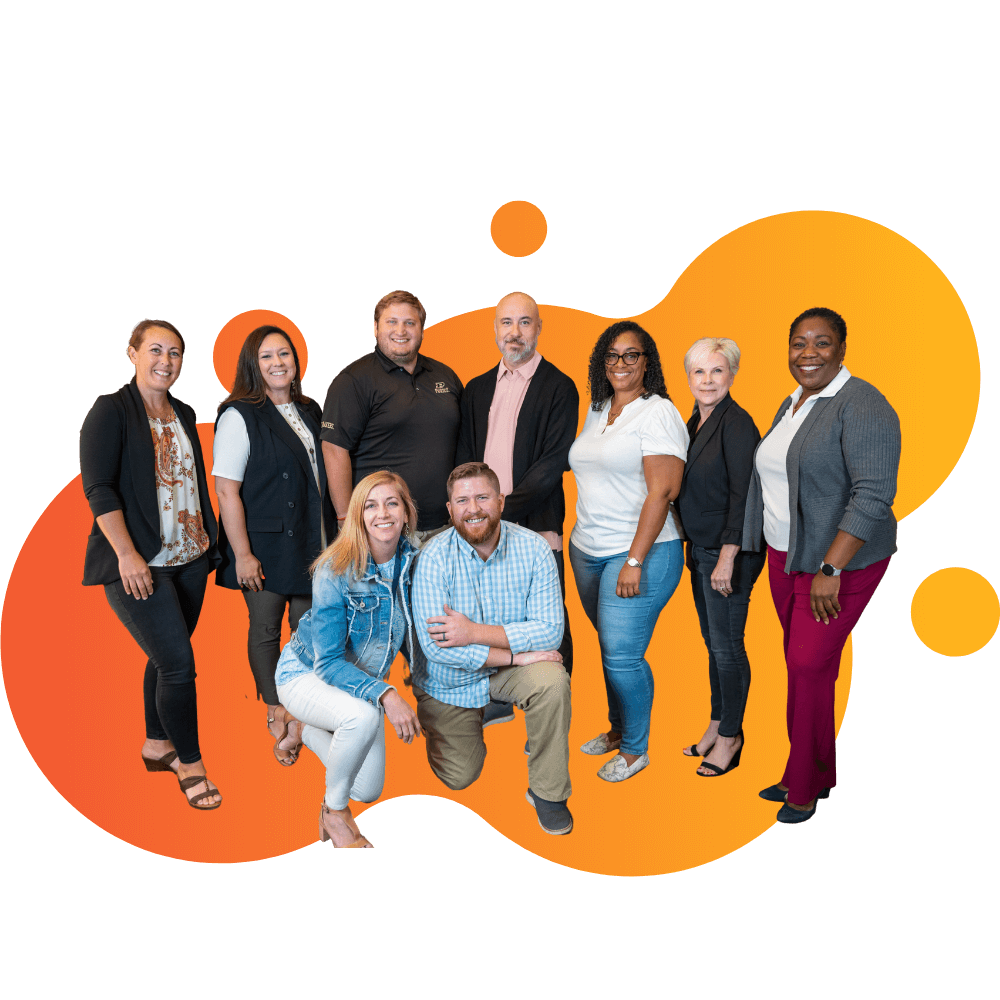 Software for employee engagement trusted by thousands of financial institutions across the country




Nconnect benefits
Employee engagement software for automated compliance
Unify document management, automate key processes, and instill a compliance culture. Nconnect is your partner in risk reduction in the world of finance.
Unmatched Compliance Culture
Elevate compliance from necessity to strategy with Nconnect's sophisticated, integrated tools spanning all three defense lines.
Empowered Visibility
Unleash the power of informed decision-making with centralized access to policies, ongoing activities, and strategic initiatives.
Robust Project Management
House forms, templates, policies, and procedures in one place while tracking policy training, reviews, and acknowledgements. Manage project tasks and workflows with detailed reporting at your fingertips.
Employee Engagement
From news, social events and philanthropy to growth, development, and training, put employee engagement initiatives front and center. Forms functionality makes it easy for staff to sign up on the spot.
A Plus Federal Credit Union: A Journey from Passé to Purposeful
Learn how Ncontracts helped them relaunch their employee portal, taking it from antiquated to awesome, from passé to purposeful.
Download Our Free Whitepaper
Employee Retention, Engagement & Productivity in the Era of Quiet Quitting
This whitepaper explores these trends in the financial services industry -- including what can be done to increase employee retention, engagement, and productivity -- while reviewing technological solutions to solving this challenge, including employee intranets and more-advanced virtual employee engagement and productivity platforms.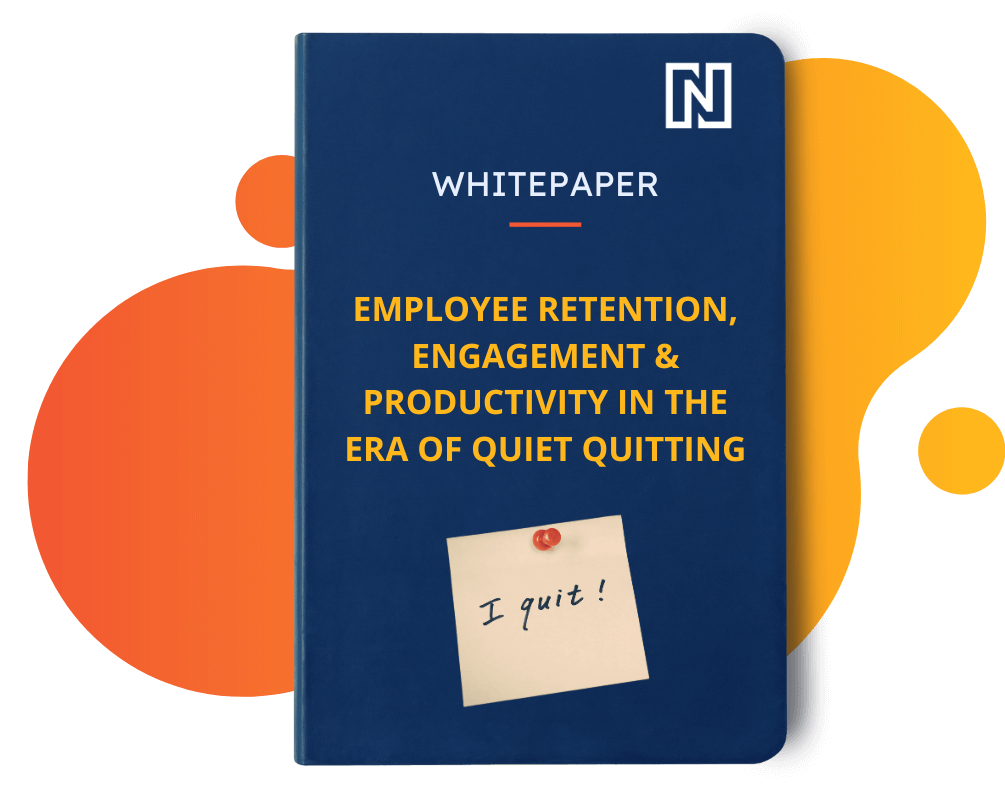 nconnect FEATURES
Employee engagement system to foster a robust culture of compliance
Empowering your teams to work smarter, safer, and more efficiently, meeting regulatory expectations without breaking stride.
NCONNECT
Seamless Compliance Culture Central Hub
Discover the new standard in corporate communication. Nconnect serves as the heart of your organization, fostering a robust culture of compliance. This isn't just about ticking boxes - it's about empowering your teams to work smarter, safer, and more efficiently, meeting regulatory expectations without breaking stride.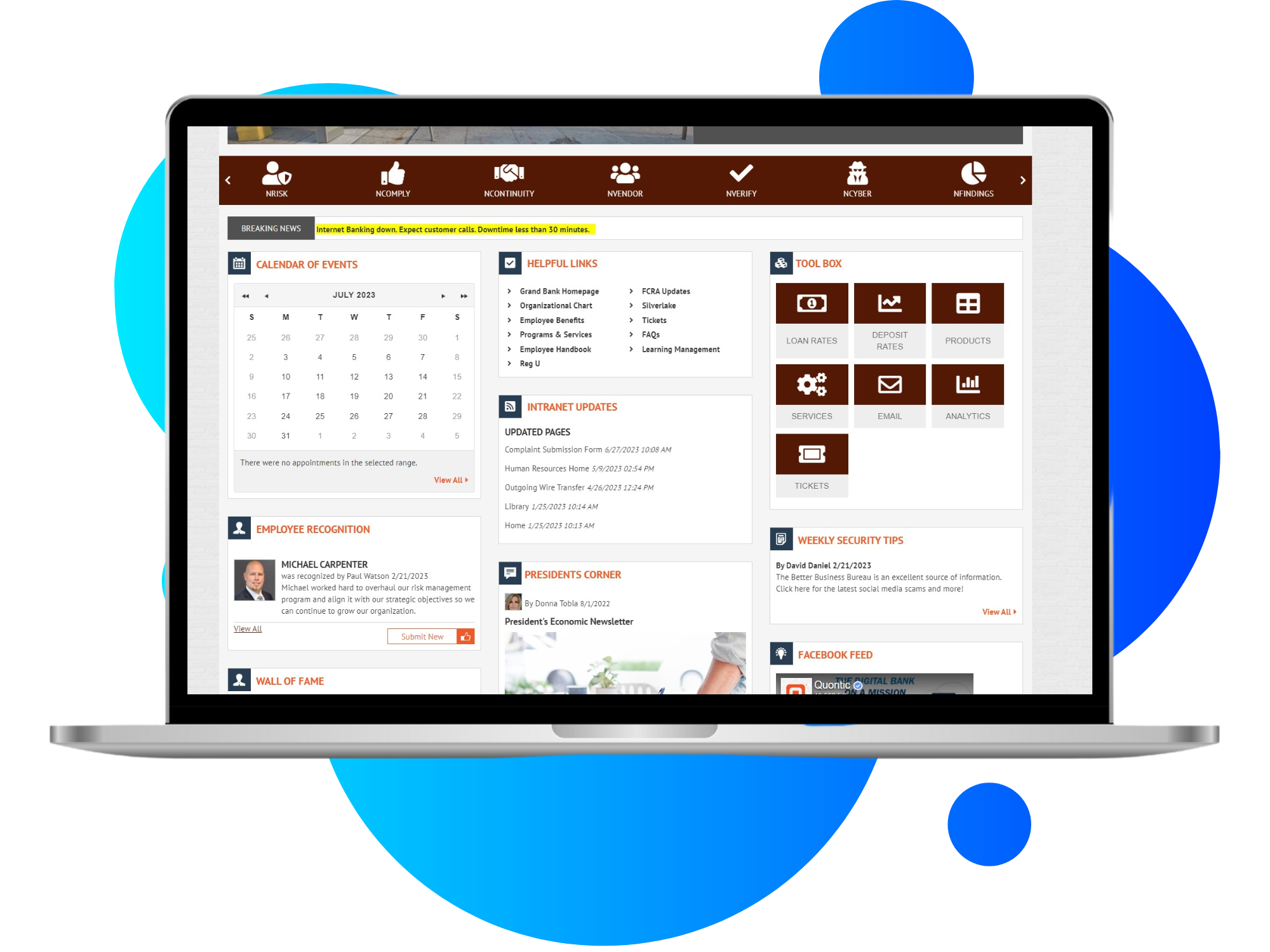 NCONNECT
Dynamic Document Control
Preserve and empower your institutional knowledge. With our employee engagement software for financial institutions, you can effortlessly manage and share critical company documents such as policies and procedures. Say goodbye to disorganized file shares, lost memos, and out-of-date policy drafts. Your vital knowledge is protected, updated, and accessible when and where you need it.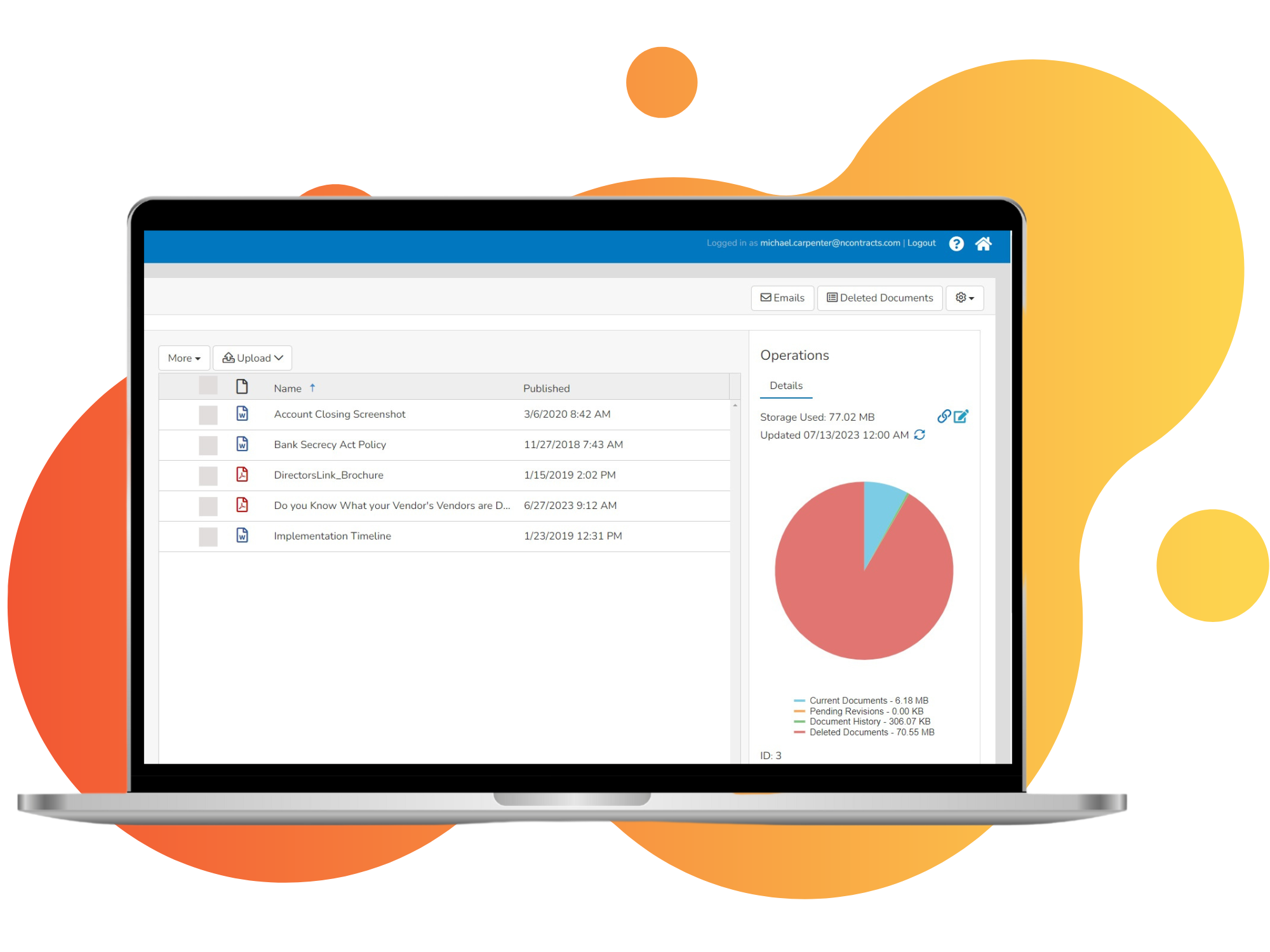 NCONNECT
Global Search
Time is money in the financial services sector. Nconnect's search functionality puts a world of resources at your staff's fingertips in an instant. Find exactly what you need, when you need it, without trawling through endless files and folders. This is the smart way to put your organization's knowledge to work.
NCONNECT
Streamlined Ticketing System
Ditch the cluttered email threads, incessant meetings, and nagging calendar reminders. Nconnect's sophisticated ticketing system brings organization and efficiency to your workflows. Automate key procedures, track progress, and keep your team focused on what they do best. No more chaos, just seamless, streamlined operations.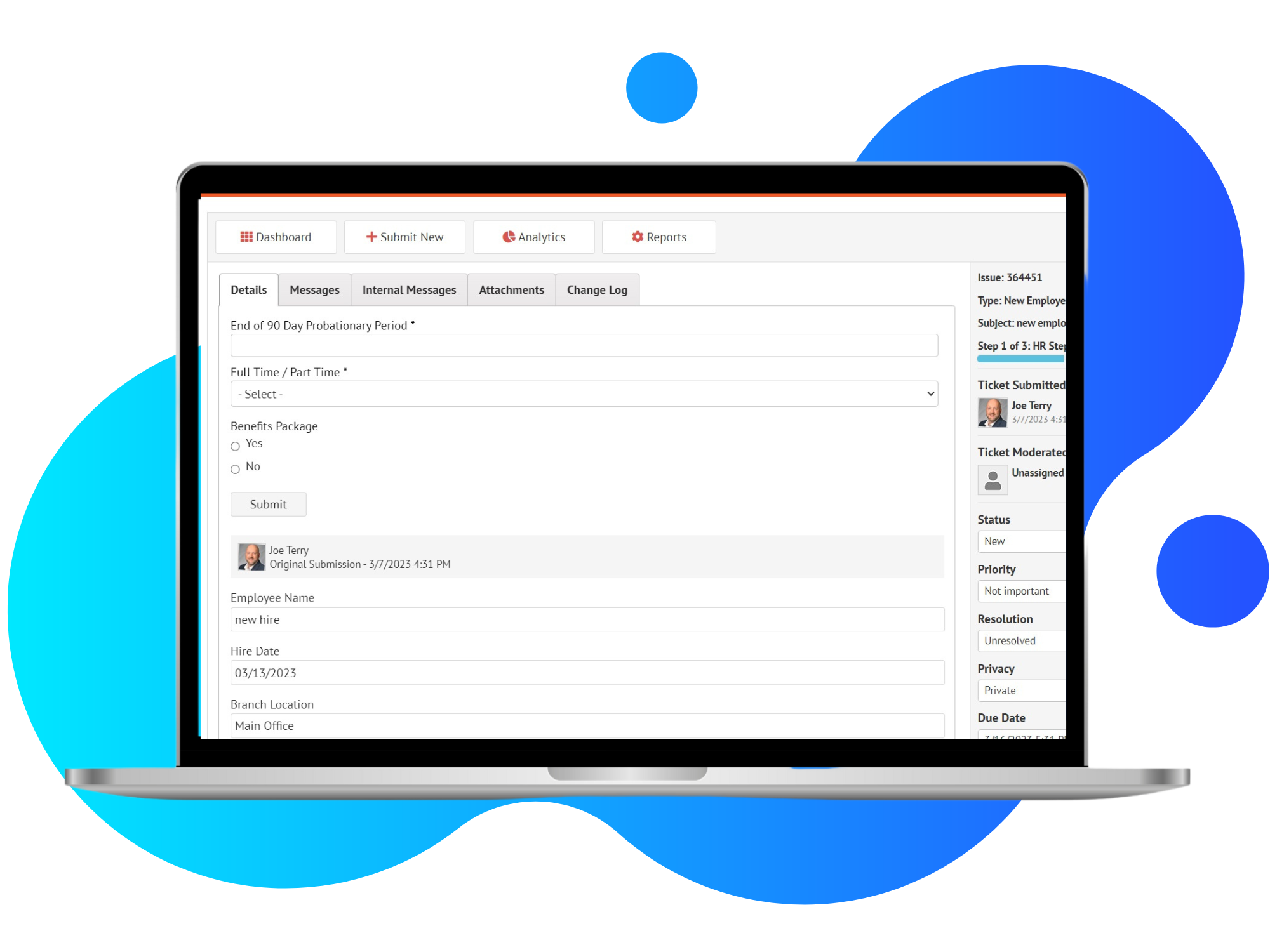 "Cheaper is not always better. This solution has changed the way we work. Giving employees the ability to communicate with each other, to recognize one another, and even share photos with each other – our employees love that."
"I feel more confident and comfortable with the entire policy, knowing that someone who looks at a variety of community bank policies is providing professional feedback. That's one of the best parts of dealing with Ncontracts. "
"My advice for financial institutions thinking about Ncontracts is to go ahead and do it. It's one of the best software that we have used, and it's all-encompassing. It gets all departments together on one system."
Personalized Demo
Connect with a team of experts on the benefits of Nconnect. Help your financial institution streamline employee communication.
How a Company Intranet can Improve Employee Efficiency by up to 30%
Research indicates that employees spend a significant amount of time looking for the right information. Learn how Nconnect can lower this number.
Activate Your Company Culture in 7 Steps
A good intranet should be a place for employees to share news, exchange information, and learn more about the company—and each other.