Risk Performance Management
Risk Performance Management Software
Ncontracts' powerful suite combines risk, compliance, vendor, and findings management solutions to drive efficiency and build a risk management culture resulting in smarter, faster decisions.

Average Increase in Efficiency
with Ncontracts time-saving software & solutions

of the American Banker Top 200 Community Banks
trust Ncontracts for their risk, compliance, and engagement needs

Improved Risk & Compliance Culture
experienced among clients using the RPM suite
RPM Software FEATURES
What is risk performance management software suite?
The Ncontracts risk performance management (RPM) suite is made up of
four software solutions specifically designed for the financial services industry.
Risk Management Software
Nrisk
The adaptive ERM platform is designed for the future. Tailored to your institution's specific risk and control landscape, it grows with you, turning complexity into a strategic advantage.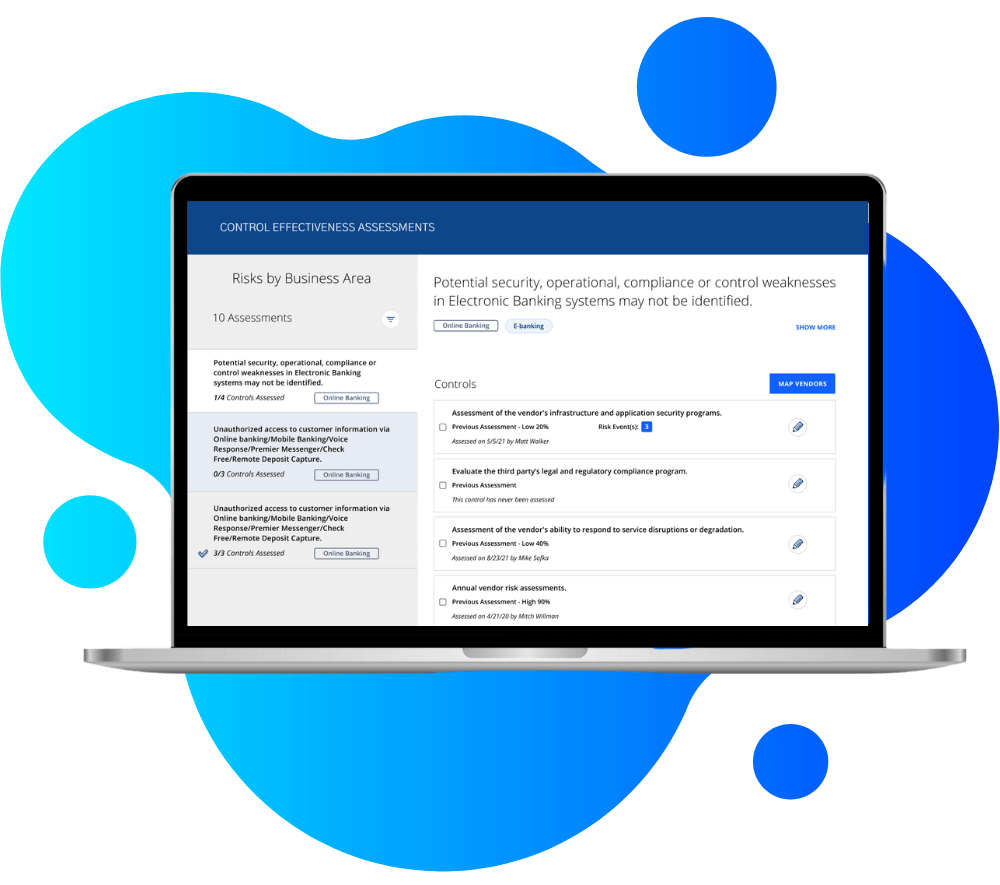 vendor management software
Nvendor
Drive growth and mitigate risks effectively with Nvendor, our comprehensive third-party risk management software. Uncover invaluable insights into your vendors and gain a competitive edge in the financial sector.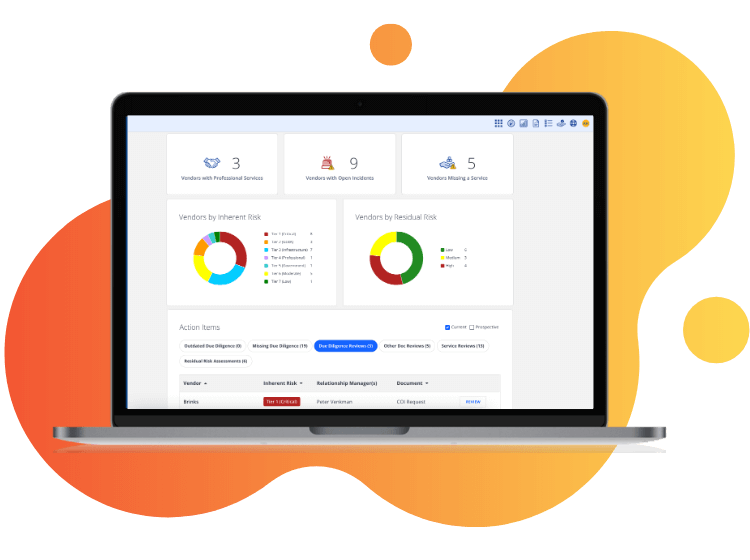 Compliance management software
Ncomply
Ncomply increases your compliance team's visibility into new and changing regulations, empowers them to be change agents, and consolidates much of the Compliance Management System functionality under one roof.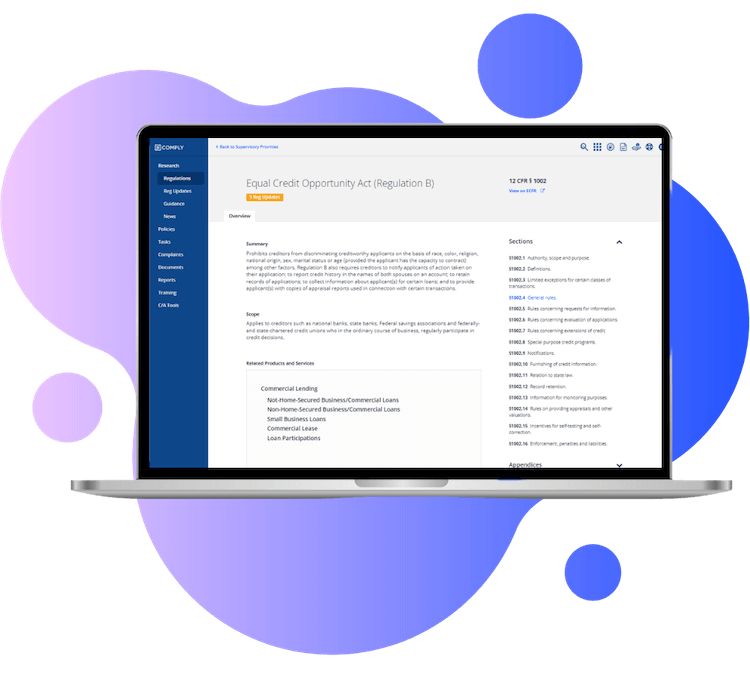 findings management software
Nfindings
Upgrade your integrated risk management process by automating the complex findings process and gain visibility into exam and audit findings, so you can address issues right away.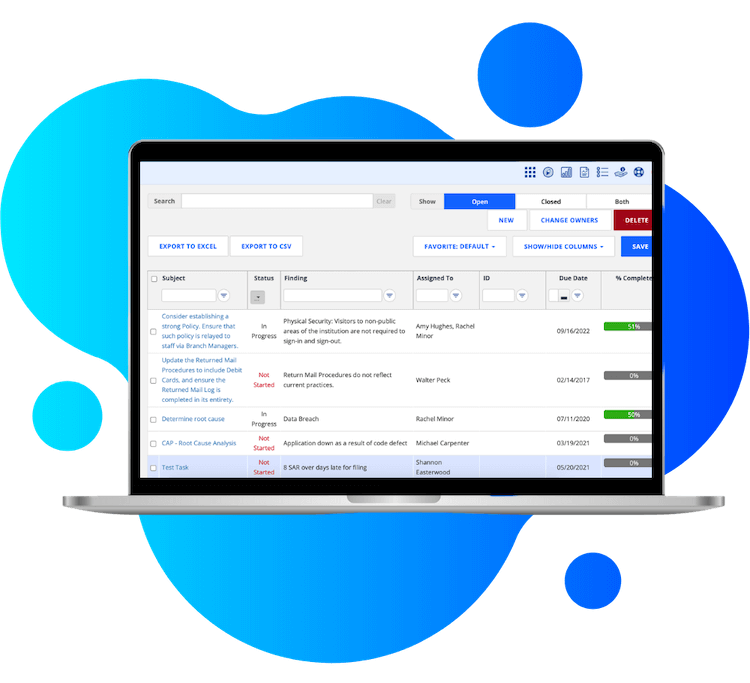 See how Ncontracts RPM suite helped a financial institution like yours save thousands of professional hours each year, avoid costly and unnecessary headaches, and convert risk into a competitive advantage. 
Our Solution
How Ncontracts RPM suite helps institutions like yours
Actionable insights for successfully navigating everything from digital disruption and economic uncertainty to regulatory change and staffing challenges
Expert knowledge, without the headcount
Regularly updated content — everything from model risk assessments to plain-English analysis of regulations.
Improve efficiency, effectively
RPM aligns the first, second, and third lines of defense, ensuring everyone speaks the same risk language.
Get to market even faster
The RPM suite has the tools and insights like GRC solution to help you answer your regulatory and risk questions for timely decision-making.
Adapt to changing circumstances
The RPM suite helps you set and measure KPIs to help assess your progress and make adjustments as needed.
Build a stronger risk management culture
The RPM suite empowers employees at all levels to manage and report on risk for a culture that is more risk aware.
Get Our Free Guide
The Enterprise Risk Management Buyer's Guide
In this enterprise risk management buyer's guide, you'll discover how centralizing and systematizing your risk management processes from governance to reporting protects your organization from emerging threats and positions it to claim developing opportunities.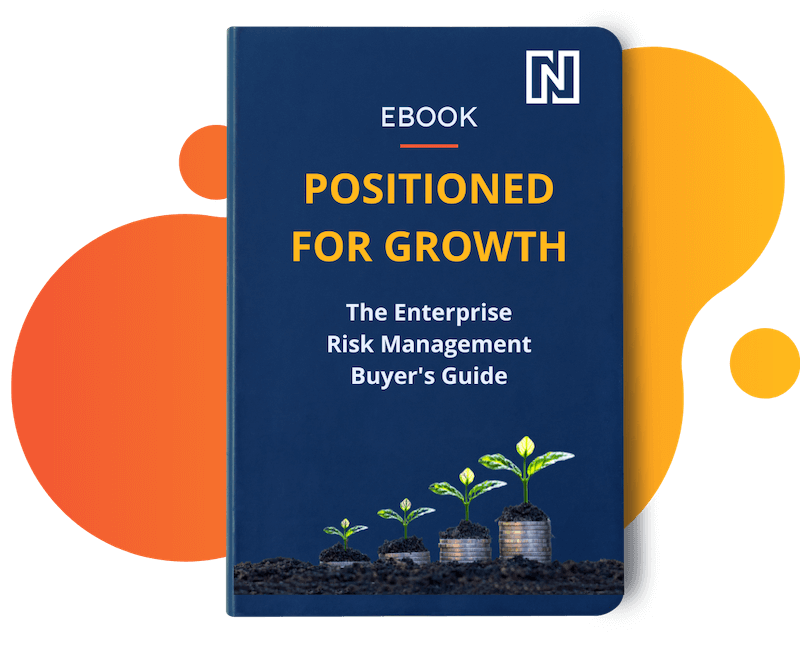 "Being able to create all the reporting with the same data across the different modules within the Ncontracts suite makes the whole experience so much easier for me to administer and present to the board and executive leadership team."
"We've been through three exam cycles and have not had one exam finding or recommendation on my third-party vendor management. This week the CEO asked when a contract expired. I had easy access to that and didn't have to go through the paper file looking for the original MSA. If they are going to be my advocate, I will be one for them as well. I'll talk up my Nvendor and be as happy as a clam and be an advocate."
"I feel more confident and comfortable with the entire policy, knowing that someone who looks at a variety of community bank policies is providing professional feedback. That's one of the best parts of dealing with Ncontracts. "
"Quickly onboarding vendors has always been an issue with our vendor owners. It's not something they're doing all the time, let alone something they're used to doing. That's something that Venminder kind of lacked. They didn't have that process. What I like about Nvendor is that it takes the whole vendor and looks at everything — everything that applies to the vendor is all there. And your support has been amazing."
"This is the fifth financial institution I've used Nvendor at since 2010…Nvendor is seamless, customizable, and scalable. If I'm going to build a vendor management program, this is what I need."
Personalized Software Demo
Connect with a team of experts on the benefits of our RPM suite to drive efficiency and build a risk management culture resulting in smarter, faster decisions.
$6+ Billion Credit Union Case Study
With major growth plans in the works, the credit union's board and management knew risk management was critical to understanding the path forward. Learn how the Ncontracts RPM suite helped.
Ncontracts Announces Launch of RPM Suite
Ncontracts, the leading provider of integrated compliance and risk management solutions to the financial industry, is helping to define a new category and view of risk management.