Leader Ncontracts Appoints Matthew Peace as New CFO
Leader in integrated compliance and risk management solutions adds to its executive team with experienced financial executive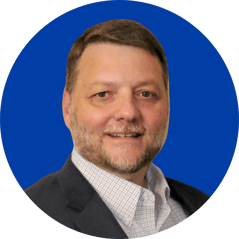 Brentwood, TN - Ncontracts, the leading provider of integrated compliance and risk management solutions to the financial industry, announced that Matthew (Matt) Peace has joined the company as the Chief Financial Officer. Mr. Peace will oversee the company's growing accounting and financial planning teams.
Mr. Peace brings more than twenty-five years of financial and operational expertise in both public and private equity-back companies to Ncontracts. Prior to joining Ncontracts, Mr. Peace served as CFO at ClearStar, CloudNine Discovery, Mi9 Retail, and Brightree. His career encompasses experience in mergers & acquisitions, implementation of financial systems, development of market and product strategies, post integration procedures, and leading numerous debt and equity financing transactions.
"I'm very excited to join the Ncontracts team. The culture and dedication of the team to accomplish their goals represents the type of work environment that allow people to thrive. Combining the culture with the exciting market opportunity, tremendous growth, and dedicated clients, makes this an amazing opportunity to apply my expertise. I see a tremendous opportunity to help accelerate the success of Ncontracts," said Peace.
When asked about this hire, CEO of Ncontracts, Michael Berman states, "We are thrilled to have Matt join our executive team. His accomplishments and experiences as a financial leader will be invaluable as we continue to scale our organization and rapidly expand. His vision for Ncontracts aligns with our goals, and we are elated to work with him to accomplish even more together."
Mr. Peace holds a Bachelor of Accounting degree from Clayton State University and is a licensed Certified Public Accountant in the State of Georgia.
Ncontracts provides integrated risk management and compliance software to a rapidly expanding customer base of over 4,000 financial institutions, mortgage companies, and fintechs in the United States. The company's powerful combination of software and services enables financial institutions to achieve their risk management and compliance goals with an integrated, user-friendly cloud-based solution suite encompassing vendor, organizational, audit, and compliance risk management. The company was named to the Inc. 5000 fastest-growing private companies in America for the 3rd consecutive year. Visit www.ncontracts.com or follow the company on LinkedIn and Twitter for more information.
Topics: News & Updates