Using an Employee Intranet to Provide Virtual Training and Education in a COVID-19 World
Posted by
Michael Berman
on Jan 21, 2021 6:00:00 AM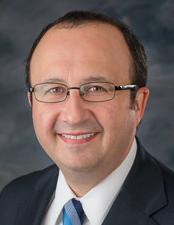 Nearly 5 million Americans regularly work from home, up 173 percent since 2005, according to the Census Bureau's 2018 American Community Survey. And the remote work trend has intensified during the coronavirus pandemic. However, companies must be able to ensure their remote employees receive adequate training and education in a COVID-19 world. Likewise, employees who cannot perform their duties remotely must also have access to professional development resources.
Delivering Training and Education Safely
So what's the solution? Using an employee intranet to provide virtual training and education is a viable option. Remote corporate learning is standard practice, with approximately 80 percent of companies employing online learning or e-learning platforms to support staff development. The widespread use of online learning is understandable given the potential benefits, which include cost savings, higher learning retention rates, and higher revenues and profits.
Virtual training and education also allow physically distant learning to take place, which can help organizations support their COVID-19 safety policy. In fact, more than a dozen states require employers to provide COVID-19 workplace safety training to their staff, according to the Society for Human Resource Management (SHRM). Regardless of state mandates, it would be wise for companies to offer COVID-19 workplace safety training that follows the guidelines of the U.S. Centers for Disease Control and Prevention (CDC) and the Occupational Safety and Health Administration (OSHA).
After all, OSHA obligates employers to provide a workplace free from known hazards that can cause death or serious physical harm. And exposure to COVID-19 can be a considerable workplace hazard, depending on the environment and job duties involved. For example, coronavirus exposure could be more significant—and potentially hazardous—for employees that have frequent physical interaction with the public or with other employees.
Capitalizing on an Intranet
Companies can use an employee intranet to manage the administration, documentation, tracking, reporting, automation, and delivery of educational courses, training programs, or learning and development programs.
Using an intranet to facilitate e-learning can help organizations effectively comply with the government and public health safety guidelines. While these standards typically pertain to safety training, companies can use an intranet for broader instructive purposes. For example, the human resource department can share policy updates and other important information with personnel. HR administrators can also use an intranet to help workers maintain their expertise. Virtual training and education can help employees augment their specific skills or general knowledge. This, in turn, can enhance the quality of their performance or services.
As another benefit, using an intranet provides a safe, user-friendly option to support the learning process. It allows remote workers to learn in an environment where they feel comfortable and are away from the traditional workplace distractions. In addition, staff working on-site can engage in learning without having to physically interact with coworkers in a traditional classroom setting.
Both remote and on-site staff can tailor virtual professional development to their preferences; they can complete the learning process according to their schedule and at their own pace. Thus, employees can receive instruction conveniently and safely, so they can better meet corporate training objectives. Intranet-enabled training can be particularly helpful when onboarding new staff. It can streamline the completion of repetitive forms, orientation, and other new-hire requirements. Essentially, using an intranet for personnel development can ensure all employees have an opportunity to acquire the information they need to complete job-related tasks as effectively as possible.
Intranet-Related Benefits for Companies
Utilizing an employee intranet for training initiatives also helps companies overall. As a key benefit, it allows employers to administer much of their training and education programs in a web-based environment. Training managers can conduct classes, workshops, and seminars online, saving valuable resources. Online instruction reduces the need for printed training materials as well as travel costs since learning takes place virtually.
Plus, HR administrators can save time by automating class registrations, assessments, test scoring, and course evaluation surveys. They can also make their training program more effective by integrating written, audio, and video content that caters to different learning styles. For instance, training videos can bring educational content to life in a compelling way that may resonate better with some learners. And this can enhance a company's compliance with COVID-19 safety standards while helping its employees become more informed, engaged, and effective.
The bottom line: An employee intranet is a practical, effective, and safe solution for providing corporate training and education in a COVID-19 world.
Topics: Risk & Compliance, Integrated Risk Blog, Fintech,