The Auditors are Coming! The Examiners are Coming!
Posted by
Michael Berman
on Nov 10, 2015 2:10:49 PM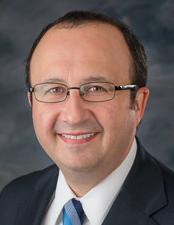 It's no secret findings from audits and exams are getting more complex in this world of online banking and cyber-security compliance mandates.
At the beginning of 2015, the NCUA released new requirements and areas of focus for IT examinations in an effort to make sure credit unions are prepared to protect their data from increased cyber-attacks. FINRA has already announced its top three exam priorities for 2016, prior to the release of its annual Regulatory and Examination Priorities Letter.
For many financial institutions, the audit and exam process goes something like this:
You receive notice of an exam or audit
An emergency meeting with key staff is held
There's a time-consuming review of any outstanding findings tasks you haven't completed
Collecting the data becomes a bear when you realize several versions of spreadsheets in different formats exist
Don't forget the missing historical reports because staff has changed and those records were deleted by mistake
What's alarming is that much of the preparation for and response to findings is a 95% manual process. With financial institutions being handed an average of 248 exam and audit tasks for completion every year, manual processes have become less efficient and not cost-effective. Administrative time just to review the findings can cost between $8,500 and $13,000, which doesn't include the additional expenses of implementing corrective actions, updating policies, and training staff.
If you haven't considered switching to an automated process, you may want to before your next audit or exam. Think about how quickly you can create to do lists and outline and assign tasks right now. What about tracking task progress? Can you provide on-demand, real-time reports to your management team, board, and auditors or examiners?
With 2015 swiftly coming to a close, this may be the perfect time to stop thinking about automating your findings process and just do it.
Topics: Banks, Nfindings, Product Insight, Risk & Compliance, Findings, Credit Unions