Red Friday vs. Black Friday: What supply chain issues mean for financial institutions
Posted by
Michael Berman
on Nov 10, 2021 6:00:00 AM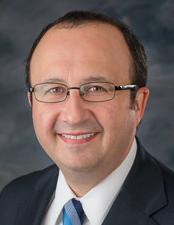 Black Friday is called Black Friday because that's the day many retail businesses finally operate in the black—but if they don't have inventory to sell, their Black Friday may become Red Friday.
With the threat of shipping logjams, COVID-related delays, and labor shortages combined with high demand for consumer goods hanging over this holiday season, we're being warned to get our holiday shopping done extra early or face the risk that what we want to buy will be unavailable later on.
When we think about supply issues, few outside the financial services industry think about the impact on banks, credit unions, or other lenders. While FIs rely on equipment like servers, ATMs, and money counters, they don't turn over a steady stream of inventory to make a profit.
However, that doesn't mean FIs are immune to current supply chain challenges. Their exposure just takes a different form.
Here are a few supply chain risks that financial institutions should be aware of this holiday season:
Shipping delays. Nearly one-third of small businesses are struggling with purchasing inventory, according to the Federal Reserve 2021 Small Business Credit Survey. Those who have ordered inventory are often waiting exorbitantly long times to receive goods.
One toy store owner has been waiting for $40,000 in merchandise since June. Another company (children's sock manufacturer) told The New York Times, "We own a lot of inventory, but it's just not where we can use it. It's sitting on a boat or it's sitting in a port."
Will these products arrive in-store before the Christmas rush ends?
Small businesses, which often rely on community banks and other small lenders, don't have the scale to give them much power and influence over shipping (especially when even large companies are struggling). Retailers may suffer irreparable reputational damage if they promise to deliver goods to consumers in time for the holidays but end up reneging on their promise.
Smart financial institutions are closely monitoring these risks. After all, they are the ones lending money to retailers who are stocking up for the holiday shopping season. If the shelves are empty, it will impact loan demand. If capital gets tied up in goods stuck in limbo, it will impact the ability of small businesses to repay loans on time.
Cost of goods. How much are Americans willing to pay for gifts and other holiday-related items? While experts believe holiday budgets will be higher this year, prices will be too. Salesforce predicts U.S. retailers' cost of goods will be $223 billion higher this holiday season. Will retailers have to eat the price increase or can they pass it on to consumers? If they have to pass it on, will it reduce retail volume and therefore profits? What does this mean for ongoing loan demand and repayments?
Interchange income. How will supply chain issues impact interchange income? If fewer goods are sold, but they are sold at higher prices, it may be a wash for financial institutions that benefit from debit and credit interchange. Or gift givers may shift focus to experience gifts—taking the family out for a dinner, on a trip, or a night out.
It's a reminder that there will be winners and losers in business. While some small business customers will struggle with supply chain disruptions, others may benefit from it. For example, 2021 has been a great year for ski resorts and eco-tourism—if those companies already had enough equipment to meet demand. (For example, some ski resort communities sold out skis and ski rentals.)
How supply chain issues affect the risk environment
These are just a few of the ways the risk environment is changing as a result of supply chain issues—and more proof that risk management is a never-ending task. There are always new risks to consider and old risks to reevaluate.
Financial institutions have historically been very proactive when it comes to credit and financial risk—paying close attention to the economy and the actions of the Federal Reserve. As FIs consider how supply chain issues may impact their small business customers this holiday season and their P&L statements going forward, it's important to make sure they are applying the same attention to detail to operational, reputational, strategic, and other risks.
Just like their small business customers, FIs are subject to outside risks that can threaten their safety and soundness. There are always new challenges to overcome and decisions on whether to carry on as planned or change direction, and the sooner an FI uncovers these risks, the sooner they can act to mitigate them.
The good news is that FIs are increasingly adept risk managers, making them uniquely positioned to help their small business customers through challenging times. As we head towards a Black Friday/Red Friday situation, make sure you are reaching out to your small business customers to help them find ways to mitigate the risks of an unreliable supply chain. It will go a long way to protecting both customers and the FI from potential risk.
Topics: Risk & Compliance