Pro User Tip: Make the Most of Summer Interns
Posted by
Michael Berman
on Jun 8, 2017 8:39:03 AM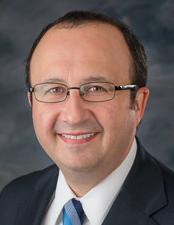 School is out for summer, and college students across the country have returned home eager for internships.
If your institution has brought on an intern, it's worth a few minutes of your time to brainstorm some tasks for this bright young mind. Chances are you've got more than a few items on the back burner awaiting spare minutes that just aren't coming. Why not delegate them?
Delegate
That's exactly what Karen York, controller at $175 million-asset Lewis and Clark Bank in Oregon, did last summer when the bank hired a second intern.
"We all sat in a room and thought what can we have this person do?" she recalls.

The resulting list of undone tasks included entering in reminders into their risk management system provided by Ncontracts. Lewis and Clark Bank had purchased the risk management platform two years before and had loaded in all of their documents but then got too busy to do anything else with it.
"Unfortunately, we made the mistake of putting all the documents in and then other things became more of a priority so the Ncontracts system didn't get looked at," she recalls. As a result, the bank was missing out on a key benefit of the system.
A Win-win
The tech-savvy intern was able to help with the project and others at the bank. Now the bank has increased the value of its risk management solution and is in a better position to track information.
It was also an insightful opportunity for the intern. More than just entering data, he got to see a side of banking far beyond the teller lines that most young people picture when they think of banking.
Now is the time to think about how interns can help you clear your to-do list while exposing them to career possibilities they didn't even know existed. It's a win-win.
Topics: Risk & Compliance, Integrated Risk Blog