Podcast: Talking Business Continuity Management & Crisis Communications with ABA
Posted by
Michael Berman
on Jul 30, 2020 5:00:00 AM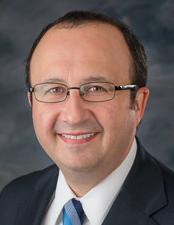 What are the best practices banks should follow when it comes to ensuring business continuity communication during a crisis?
That's the question Sam Lisker, who leads the business intelligence and innovation team within ABA's office of member engagement, had for me during his podcast for the 2020 ABA Risk and Compliance Virtual Conference going on now.
It's more than a hypothetical question during the COVID-19 pandemic. It's a key element of crisis management—one that has different answers depending on the size and complexity of an institution.
From best practices in business continuity management (BCM) communications and to common missteps, listen to the podcast for advice on improving reaction times during a crisis and ensuring business continuity plans are frequently updated and tested.
You'll also get advice on the level of detail needed for smart planning and insights into mapping, recovery point objectives (RPOs), and recovery time objectives (RTOs).
Whether you're a seasoned business continuity planning expert or a neophyte, this webinar will help you set the stage for communicating the essentials and effectively addressing the complete lifecycle of business continuity planning.
Topics: Banks, Ncontinuity, Product Insight, Risk & Compliance, Credit Unions, Business Continuity, Business Resiliency,