Ncontracts Customers Tune into Risk Management at Ngage 2017
Posted by
Michael Berman
on May 5, 2017 9:20:48 AM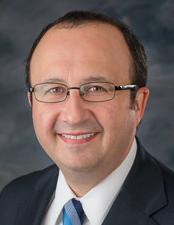 There was only once place to be last week for banks and credit unions seeking the latest insights into improving operations, managing risk and understanding regulation: Ngage 2017, Ncontracts' first-ever user conference.
Customers from across the country gathered in Nashville to hear industry experts offer their observations and experiences while networking with peers during this day-and-a-half long event.
Beginning with Ncontracts Founder and CEO Michael Berman, the conference sought to inspire attendees with actionable ideas and strategies for moving financial institutions forward. Berman spoke about the intersection of risk management and business continuity, emphasizing the danger of silos and the importance of ensuring vendors have fully functional and documented BCPs. He also gave attendees a glimpse of planned upgrades to Ncontracts' suite of products while welcoming other suggestions. The interaction between speakers like Berman and the audience elevated the program, promoting the exchange of ideas.
Just as important were opportunities to engage with peers to share best practices. From networking lunches to evenings taking in the sights of Music City, attendees uncovered fresh ideas—everything from streamlining onboarding to building buy in.
Risk management was a top draw for attendees and the conference didn't disappoint. Tom Grottke, CEO The NBS Group LLC, talked about how strategic planning trickles down to risk management while Eric Snyder, product specialist from Moody's Analytics, spoke about data analytics and the future of credit risk management. Jason Moses, Ncontracts director of enterprise risk management, offered 10 suggestions for improving risk monitoring.
Legislative and regulatory issues also drew attention. Richard Garabedian, partner at Womble, Carlyle, Sandridge & Rice, looked into his crystal ball to share what lies ahead in the legislative, regulatory and fintech arenas, while Steve Eisen and Mark Miller, partners at Baker Donelson, addressed hot exam and board topics.
The conference also included insights on negotiating core vendor contracts from Aaron Silva, president and CEO of Paladin fs, and proven customer experience management practices to create stronger relationships.
Stay tuned for details for Ngage 2018! There's no better way to maximize your service and software investment while hearing the latest in regulation and risk management.
Topics: Risk & Compliance, Integrated Risk Blog