Ncontracts Combines with TRUPOINT Partners to Bring Comprehensive Suite of Risk Management Solutions to Financial Institutions
Posted by
Michael Berman
on Feb 19, 2019 10:00:06 AM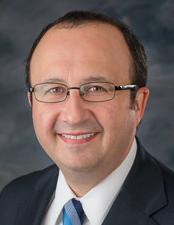 BRENTWOOD, TN, FEBRUARY 19, 2019 –Ncontracts, the leading provider of active risk management solutions for financial institutions, has acquired TRUPOINT Partners, adding lending compliance solutions to the company's integrated risk management platform.
"We are thrilled to add these great TRUPOINT customers and employees to the Ncontracts family. The team at TRUPOINT has built a strong reputation as an innovative leader in lending compliance solutions, which includes fair lending, CRA, and HMDA," said Michael Berman, chief executive officer of Ncontracts. "This acquisition is the natural progression of Ncontracts' strategic growth plan. TRUPOINT enables us to provide a unified risk management solution and best-in-class service to help financial institutions reduce risk, improve compliance, and control costs. We are very excited about the opportunities moving forward together."
The combination delivers a suite of comprehensive risk management software and services to a rapidly- expanding customer base that includes 1,250 financial institutions located in all 50 states. The transaction demonstrates Ncontracts' ongoing investment in growth and innovation, and a commitment to comprehensive risk management for financial institutions in the United States.
Terms of the acquisition were not disclosed. Michael Berman will continue his role as chief executive. Trey Sullivan, the current chief executive officer of TRUPOINT Partners, will continue to lead the TRUPOINT division and Lending Compliance solutions for the newly-combined company.
"The combination of both companies is very exciting. Together Ncontracts and TRUPOINT create an opportunity for all financial institutions to benefit from an integrated risk management platform that connects lending compliance and business intelligence with overall risk management," says Trey Sullivan, president and chief executive officer of TRUPOINT. "The strength and experience of the combined teams will further our shared vision for growth while helping our customers reduce risk and lower the cost of regulatory compliance."
###
About Ncontracts
Ncontracts is the dedicated provider of active risk management for banks and credit unions. Since 2009, over 900+ banks and credit unions across the U.S rely on Ncontracts customized services, integrated risk management platform and robust applications to proactively manage every aspect of vendor, operational, and compliance risk. Transform risk management from issue focused to business-ready, reduce risk, decrease cost and effort, and protect organizational reputation with Ncontracts. Follow us on Twitter and LinkedIn.
About TRUPOINT Partners
TRUPOINT Partners is based in Charlotte, NC that serves financial institutions nationwide. They offer software and services designed to reduce compliance risk in the area of Fair Lending, HMDA, CRA, Redlining and encourage growth through comprehensive Branch Strategy solutions. TRUPOINT Analytics is the company's flagship business intelligence platform that enables lenders to reduce risk, manage compliance, and grow revenue through web-based data discovery and rich insights. To learn more, visit us at www.trupointpartners.com or email us at info@trupointpartners.com.
Topics: Risk Management, Banks, Lending Compliance, News & Updates, Credit Unions, Cluster: Risk Management