Fair Lending Risks Stall Bank Mergers & Acquisitions
Posted by
Trey Sullivan
on Sep 20, 2016 9:11:38 AM
In the past few months, Fair Lending and CRA risks have stalled several pending mergers and acquisitions. For senior leadership, this is often an unplanned obstacle and sometimes a kind of worst-case scenario. At the very least it is an essential reminder of the importance of Fair Lending and CRA compliance in all aspects of the business. Here are some key things to consider, and tips for ensuring your Fair Lending, CRA and Redlining programs can support your growth plans.
Pressured by the financial crisis, changing consumer behavior and increased regulatory scrutiny, M&A activity has increased and consolidation has become the norm. In 2007, there were approximately 7,300 banks in the US, according to the FDIC. Today, there are approximately 5,300 banks - an all-time low since the FDIC began tracking this data in 1934.
Mergers and acquisitions present unique and valuable opportunities for lenders to grow, become stronger, and better serve their communities. The last thing senior managers need during a pending transaction is for Fair Lending, CRA, or Redlining compliance issue to stall the transaction or attract negative attention.
Unfortunately, that's exactly what's happened in two recent proposed mergers.
Merger Activity Stalled in Mississippi and Connecticut
Compliance issues have become a major impediment for a Mississippi bank this year - Redlining and Fair Lending-related allegations led to a $10.6M settlement with the CFPB and DOJ, and a recent Community Reinvestment Act (CRA) rating downgrade has put two proposed acquisitions on hold.
On August 11, 2016, the FDIC notified BancorpSouth that they were retroactively downgrading their CRA rating to "needs to improve." In 2014, BancorpSouth announced a proposed acquisition of Ouachita Bancshares Corp. in Louisiana and Central Community Corp. in Texas for a combined value of $325M in stock and cash.
Due to this downgrade, it's not certain whether the Bank will be able to get approval from the FDIC for the mergers.
In the Northeast, People's United Financials proposed acquisition of Suffolk Bancorp sparked Fair Lending-related allegations that People's United isn't lending to minorities.
People's United, a CT-based bank, announced plans to acquire Suffolk, a NY-based bank, for $402M in stock in July. In response, blogger and activist Matthew Lee has asked OCC to extend the public comment period, citing Fair Lending concerns. Lee is alleging that the bank isn't lending to black or Hispanic applicant based on his review of their public HMDA data.
As compliance professionals, we know that simply looking at the raw HMDA data isn't enough to determine whether Fair Lending risk exists. However, the risk to the bank's reputation is real.
Fair Lending and CRA Compliance Tips for Mergers & Acquisitions
Financial institutions involved in mergers or acquisitions need to pay particular attention to their CRA, Fair Lending and Redlining compliance - both before and after. Here is why?
M&A activity often leads to closer scrutiny of compliance performance, by regulators and the public.
Unchecked compliance risks can and will stall M&A activity.
A merger or acquisition often leads to changes in MSA or market area definitions, which can change your demographics and elevate your risk profile for CRA and Fair Lending.
M&A activity is likely to change your branch network and delivery channels, meaning that you need to reconsider the best ways to serve your communities for both compliance and future success.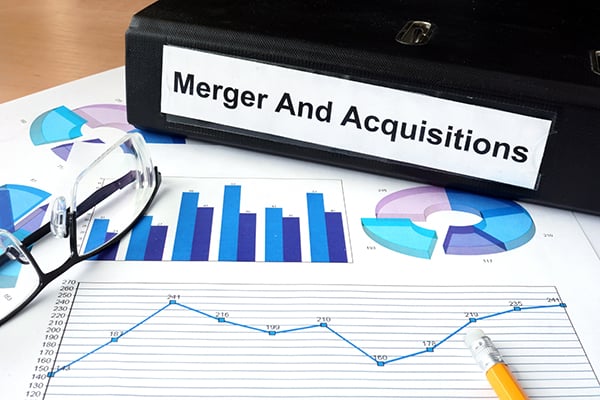 If M&A activity is part of your institution's recent past, present or future, now is the right time to consider how Fair Lending, Redlining and CRA compliance will be impacted. Here are some tips for steps you can take:
Analyze your data, and the data of all the other institutions involved, for Fair Lending and CRA risk. You're looking for disparities between control group and protected class individuals that regulators may see as evidence of discrimination. Many acquirers have strong compliance programs, but inherit compliance problems from the banks they acquire... often unknowlingly.

Since Redlining is such a hot topic, and is related to both CRA and Fair Lending, you should also consider at least a cursory review of your Redlining risk.

Review the results of compliance risk assessments for all institutions involved. Regulators recommend that banks conduct a risk assessment every 12-18 months. If you haven't conducted a risk assessment recently, it's a good idea to get started. There are many options, including self-guided, remote and consultant-led risk assessments.
Evaluate your branch network optimization, or branch planning, strategy. As your institution changes, so will your branch network, delivery channels, compliance requirements, and growth strategy. M&A activity will alter your branch network and this alone will spawn CRA, Fair Lending, and Redlining scrutiny. You need a strong Branch Network Optimization (sometimes called Branch Planning) strategy that fully incorporates compliance and community impact.
Reconnect with your programs, policies, training, and more.

As your institution changes, so does your risk profile. With a merger or acquisition, your compliance risk will change, so your training, policies, programs, risk assessments, and documentation will likely need to be updated.
Ncontracts Viewpoint: Banking is going through tremendous change. Consolidation, changes in consumer behavior, and increased regulatory scrutiny all combine to impact our industry. As bankers, risk managers and compliance professionals, we must change with it. Our approach, our tools, and our partners must embrace these trends to address these new challenges and overcome them.
Our objective is to help you meet these challenges effectively. Whether you are working through a merger or acquisition, planning for the future, or simply interested in reducing risk and improving your compliance programs, Ncontracts can be a valuable resource for you. Whether it is risk assessments, fair lending data analysis, proxy assignment, regression, or branch and growth strategies, we can help.
Our unique combination of expertise, coupled with the Analytics BI (Business Intelligence) platform, enables us to provide you a level of insight and guidance previously unavailable.
Topics: CRA, Fair Lending, Risk Management, Nfairlending, Product Insight, Risk & Compliance, Cluster: Risk Management