The Cost of Non-Compliance: Lending Compliance Edition
Posted by
Michael Berman
on Apr 6, 2021 10:36:48 AM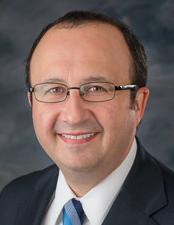 Last week we talked about the cost of compliance in 2021—from budgetary outlays to its impact on mergers and acquisitions. Now we're going to look at an even bigger cost, the kind that makes spending 10 percent of your personnel budget on compliance staff feel like a real bargain.
I'm talking, of course, about the cost of non-compliance. Failing to comply with federal and state regulations is an expensive mistake that can lead to enforcement actions, civil money penalties, lawsuits, and consumer restitution. That's not even counting the cost of outside counsel to wage a defense and manage the reputational fallout.
From tens of thousands to millions of dollars, the cost of non-compliance can be painfully high. Below I've outlined just a handful of recent lending compliance fines and penalties over the past few years covering areas like:
Fair Lending

UDAAP

HMDA

CRA

TRID

Flood
Fair lending
Wells Fargo settles Philadelphia fair lending suit for $10 million
In December 2019, Wells Fargo settled a suit by the city of Philadelphia that alleged that banks steered minorities into high-cost, higher-risk mortgage loans. In its suit, the city of Philadelphia alleges that from 2004 through 2017 Wells Fargo violated the Fair Housing Act (FHA) by steering African-American and Latino borrowers into high-cost or high-risk loans even where those borrowers' credit permitted them to obtain better loans. It also wouldn't allow minority borrowers in these high-cost loans to refinance when their white counterparts could.
This was one of the first such suits since the Supreme Court ruled in May 2017 that cities could sue banks for discriminatory mortgage lending if they could prove direct harm. Read more.
$25 million settlement highlights UDAAP risk
In July 2019, the CFPB announced $25 million in fines and restitution with the nation's largest debt-settlement services provider for alleged UDAAP-related offenses including allegedly violating the Consumer Financial Protection Act of 2010 by charging consumers without settling their debts as promised, charging consumers after having them negotiate their own settlements with creditors, and misleading consumers about the company's fees and its ability to negotiate directly with all of a consumer's creditors." Read more.
$1.5 million FTC settlement shows what happens when lending policies are just wrong
Last year an auto dealership in New York and its general manager settled with the Fair Trade Commission (FTC) for $1.5 million for alleged discriminatory lending against African American and Hispanic car buyers (among other shady business practices). They were accused of violating the FTC Act, the Truth in Lending Act (TILA), and the Equal Credit Opportunity Act (ECOA). It is the first time regulators have directly accused an auto dealer of discriminatory lending. Read more.
Indiana bank settles $1.72 million redlining suit
In a June 2019 complaint and settlement agreement with the Justice Department, an Indiana bank agreed to invest $1.12 million into a loan subsidy fund and devote $500,00 towards advertising and education after allegations that from 2011 to least 2017, the bank engaged in redlining by intentionally avoiding lending in African-American neighborhoods.
UDAAP
Mortgage companies fined $1 million for misleading veterans
Two California mortgage companies will be paying combined civil money penalties of over $1 million after the CFPB issued a consent order for mailing U.S. military service members ads for VA-guaranteed mortgages. The ads contained false, misleading, and inaccurate statements, the CFPB says. Additionally, they lacked required disclosures, in violation of the Consumer Financial Protection Act's (CFPA) prohibition against deceptive acts and practices, the Mortgage Acts and Practices – Advertising Rule (MAP Rule), and Regulation Z. Read more.
CFPB fines mortgage company $150,000 for deceiving veterans
In August 2020, the CFPB ordered a California mortgage company to pay a $150,000 civil money penalty after sending over 700,009 consumers, including U.S. service members and veterans, misleading or deceptive mailers for VA-guaranteed mortgage loans. The CFPB says the company's mailers "contained false, misleading, and inaccurate statements or that lacked required disclosures, in violation of the Consumer Financial Protection Act's (CFPA) prohibition against deceptive acts and practices, the Mortgage Acts and Practices – Advertising Rule (MAP Rule), and Regulation Z." Read more.
$11.8M UDAAP settlement between CFPB and Santander Consumer USA
In November 2018, the Santander settled CFPB allegations that Santander violated the Consumer Financial Protection Act of 2010 by not properly describing the benefits and limitations of an add-on to its auto loan products, implying the product would offer complete coverage in the event of a total loss when it was subject to a limit of 125% of the value of the vehicle at purchase. It also allegedly did not "clearly and prominently disclos[e] that the additional interest accrued during the extension period would be paid before any payments to principal when the consumer resumed making payments." Read more.
HMDA
CFPB fines bank $200,000 for HMDA errors
The Consumer Financial Protection Bureau (CFPB) ordered a bank in Washington state to pay $200,000 in a settlement alleging the bank violated HMDA (implemented by Regulation C) and the Consumer Financial Protection Act of 2010 (CFPA) by submitting mortgage-loan data riddled with errors. The bank will also have to develop a HMDA compliance management system.
An internal audit of the bank's 2016 HMDA Loan Application Register (LAR) identified 40 errors in the 100 files that were selected for testing. That is a 40 percent error rate! 2017 was not any better. The CFPB's review of 84 files in the bank's 2017 HMDA LAR found 27 files with 58 errors—a 32 percent sample error rate. Even when the bank resubmitted its 2017 HMDA LAR, there were still significant errors that exceeded thresholds. The CFPB reviewed 81 files and found 21 errors in 13 files—a 16 percent sample error rate. Read more.
$1.75M consent order with a mortgage company for filing false HMDA data
In 2019, the CFPB filed a $1.75 million consent order with a New Jersey mortgage company for allegedly filing false HMDA data.
According to the consent order, the mortgage company "submitted mortgage-loan data for 2014, 2015, 2016, and 2017 that contained errors in violation of the Home Mortgage Disclosure Act (HMDA), 12 U.S.C. §§ 2801–2810, and its implementing regulation, Regulation C, 12 C.F.R. pt. 1003." The CFPB said the mortgage company had its loan officers filing inaccurate information, in some cases intentionally, from 2014-2017.  Read more.
CRA
USAA suffers CRA rating downgrade and $85 million penalty
In October 2020, the Office of the Comptroller of the Currency (OCC) took the rare action of downgrading USAA's CRA rating to "Needs to Improve" after it uncovered evidence of discriminatory and illegal credit practices. The agency also cited failures in its compliance management program leading to the violations, which cost the bank an additional $85 million in civil money penalties. The OCC found evidence of 546 violations of the Servicemembers Civil Relief Act and 54 violations of the Military Lending Act. Read more.
TRID
FDIC hits bank with $1.35 million penalty for RESPA violations
In November 2019, the FDIC ordered a Seattle bank to pay a $1.35 million civil money penalty for violating RESPA. The bank had entered into co-marketing agreements and desk rental agreements that resulted in the payment of fees to real estate brokers and home builders that did not bear a reasonable relationship to the fair market value of marketing or rental costs. The bank has since discontinued its mortgage banking business.
TRID violation costs servicer $235k
In May 2019, the CFPB settled with a Texas mortgage servicer for violating the Consumer Financial Protection Act of 2010, the Real Estate Settlement Procedures Act, or the Truth in Lending Act by handling mortgage servicing transfers with incomplete or inaccurate loss mitigation information and incomplete or inaccurate escrow information resulting in untimely escrow disbursements, among other violations. It was fined $200,000 plus $36,500 in restitution.
Flood
Flood insurance comes across as a simple regulation, yet every year it continues to be a significant source of civil money penalties—and those penalties can be expensive.
Here are just the past six months' worth of flood insurance fines.
| | | | |
| --- | --- | --- | --- |
| Bank Size  | Institution  | Location  | Penalty  |
| $5 billion  | | PA  | $105,000   |
| $119 million  | | TN  | $4,000   |
| $1.4 billion million  | | IL  | $193,000   |
| $200 billion  | | TX  | $382,500  |
| $1.8 billion  | | AR  | $12,000   |
| $16 billion  | | IL  | $547,000   |
| $120 billion  | | NY  | $546,000   |
| $1.2 billion  | | WI  | $12,800   |
These are just a handful of actions taken against lenders over the past three years. When you weigh the cost of one of these violations against what it would have cost to implement a strong lending compliance management system, it's clear that investing in compliance offers a great return on investment.
Want to know more about what you can do to protect your institution from expensive compliance mistakes? Download our free whitepaper Uncovering Fair Lending Risk to Build a Stronger Fair Lending Program.
Topics: Fair Lending, Compliance Management, Ncomply, Lending Compliance, Nfairlending, Lending Compliance Management,