Is Your Auto Lending Creating Fair Lending Risk?
Posted by
Andy Barksdale
on Jul 3, 2012 10:46:00 AM
Are your auto loans creating Fair Lending risk? That risk could be heightened if you use a third party to help with your auto lending, because you may be held responsible for their actions, too. Here are three questions to ask when evaluating your indirect auto lending risk.
An old compliance cliché regarding third-party relationships is "them are us." In other words, when it comes to Fair Lending compliance, it is wise to follow the regulator's guidance and assume responsibility for third-parties, if they are involved in the credit and pricing decision. Examiners are urged to "evaluate broker activity and fair lending compliance related to underwriting, terms and conditions, redlining and steering."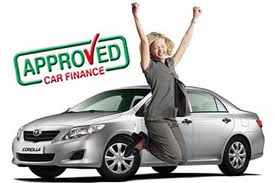 The actual legal requirements regarding third parties can be complicated and unclear. However, according to the Interagency Fair Lending Exam procedures, your institution "may be in violation if it participates in transactions in which it knew or reasonably ought to have known other parties were discriminating."
In other words, the regulators encourage financial institutions to proactively manage third party fair lending risk. As part of your financial institution's own lending operations, you should understand any dealings the financial institution has with affiliated and non-affiliated brokers and other third party lenders.
This issue of third-party lending was recently brought to light by the American Banker in a June article entitled "Banks Fear Collateral Damage in CFPB-Car Dealer Proxy Fight." According to the article, there are regulator suspicions that markups disproportionately hurt minorities. CFPB is apparently probing whether banks are party to discriminatory automobile financing (note: the CFPB has not publicly acknowledged the auto lending investigation).
There is no doubt that auto dealers offer banks a great way to enhance earnings. Keep in mind, when you are involved in any third-party origination relationship, the bank needs to understand the underwriting, pricing and product steering process employed by the third-party. Said differently, indirect auto lending carries the potential for compliance issues for the bank...due to the dealer's actions. If you are involved with third-parties, below are three quick questions that will help you think through your potential for fair lending risk:
1. Do you understand both the policies and procedures the dealers use when arranging financing for customers?
Consider a review of the criteria used to place customers in different risk classifications, assign pricing and finance commissions. Do you afford third party discretion in the process? How is discretion managed, monitored and documented?
2. Do you have a written agreement that addresses Fair Lending along with other responsibilities?
Consider a written agreement in which the dealer certifies that they understand and comply with Fair Lending laws.
3. Do you periodically review the dealer lending patterns?
Consider taking the time to conduct periodic reviews of the lending associated with each third party. During your bank's next fair lending exam, the examiners may include a comparative file review of the third-party lending patterns to see if there is any evidence of potential discrimination based on prohibited factors.
The Bottom Line: It is not surprising that dealer mark-ups are under scrutiny by the CFPB. Bankers need to keep in mind that the dealer's activities should be considered the the same as if the bank performed the activity directly. It is recommended that the bank must monitor the third-party's activities from both a safety & soundness AND fair lending perspective.
Are you mointoring your third-parties?
TRUPOINT Partners can help you analyze your consumer loan records to test for evidence of potential discrimination. Using government databases, we can assign surrogates to the data file to assign proxies for gender and ethnicity which will allow you to evaluate performance and discover any fair lending risk. Just provide us the data file, and we will take care of the rest. A 15 minute risk review is a great way to understand the risks. Click the button below to get started.
Topics: Fair Lending, Lending Compliance, Nfairlending, Product Insight, Mortgage Lenders