7 Fair Lending Risks You Need to Know Right Now
Posted by
Michael Berman
on Jul 25, 2022 2:02:00 PM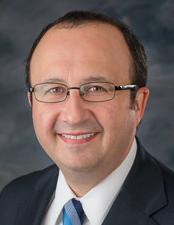 Fair Lending compliance is a hot button issue, making it critically important that your institution has a clear sense of its fair lending risk exposure.
From the Office of the Comptroller of the Currency's (OCC) supervisory priorities and speeches from officials at the National Credit Union Administration (NCUA) to the Consumer Financial Protection Bureau's (CFPB) advisory on the Equal Credit Opportunity Act (ECOA) and the Justice Department's fair lending initiative, all eyes are on fair lending.
While Fair Lending compliance can be complex, having a clearer sense of your risk exposure can make it simpler.


The first thing to remember is that Fair Lending covers every stage of the crediting process — from marketing all the way to servicing.
Second, Fair Lending applies to all loans — not just HMDA loans.
And third, regardless of whether staff is officially responsible for compliance efforts, they are still responsible for supporting Fair Lending efforts and complying with Fair Lending laws and regulations.
Here are the seven primary Fair Lending risks.
Compliance Management Program Risk
Redlining continues to be a major regulatory hot topic. But do you know your
Redlining risk
? In today's regulatory environment, you need to.
Fair Lending is a top priority for regulators and regulatory scrutiny of Fair Lending will heighten. 
Are you aware of the Fair Lending risk in your financial institution?
Proactive fair lending risk management


Use data-driven insights to identify, analyze, and better understand

your consumer fair lending risk.
Fair Lending Software | Ncontracts
Topics: Lending Compliance