Western Unions Pays $184 Million for Ignoring Vendor Due Diligence
Posted by
Michael Berman
on Feb 23, 2017 8:10:36 AM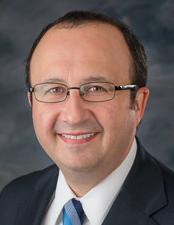 Western Union lets you wire money to 500,000 agent locations in 200 countries and territories worldwide, but the biggest wire it's transmitting these days may be to the Financial Crimes Enforcement Network (FinCEN) for willfully violating the Bank Secrecy Act's anti-money laundering requirements.
The money servicer was hit with a $184 million civil money penalty from FinCen, the Justice Department and Federal Trade Commission for "failing to implement and maintain an effective, risk-based AML program and by failing to file timely suspicious activity reports (SARs)" before 2012.
How Could This Happen Today?
How did that happen? It failed to conduct adequate due diligence on vendors, including background checks and on-site reviews.
Western Union moved money via "master agents along the U.S. southwest border with Mexico who would contract with subagents to deliver funds to recipients in Mexico." FinCEN says Western Union didn't do anything to make sure master agents reviewed many of these subagents, which meant Western Union had no way of knowing if the subagents were properly identifying the people retrieving the cash in Mexico.
The company was also slow to file SARS reports, often taking over 90 days, and only filed SARs reports on its agents "if the agent was arrested, publicly identified to be implicated in illicit transactions, or if WUFSI's own investigation determined that the agent location was complicit." The government says this delayed access to information necessary for detecting and preventing illicit finance.
Lessons for Banks and Credit Unions
The lesson here is clear for banks and credit unions that offer domestic and international remittances. Make sure you're carefully following your AML compliance program and monitoring third- and fourth-party vendors to ensure they are following the rules.
There is no such thing as being too careful when it comes to BSA/AML.
Topics: Ncomply, Product Insight, Risk & Compliance, Compliance, Vendor