Ncontracts Secures Growth Equity Investment from Mainsail Partners
Posted by
Michael Berman
on May 12, 2015 10:19:44 AM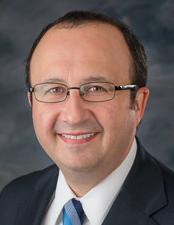 Brentwood, TN – May 12, 2015 - Ncontracts, the nation's leading provider of vendor compliance and contract management software and services, announced it has secured a significant growth equity investment from Mainsail Partners. Mainsail Partners is a San Francisco-based growth equity firm focused on investing in rapidly growing and profitable companies.
"We are very pleased to announce this important milestone in our company's growth plan," said Michael Berman, CEO and founder of Ncontracts. "Vendor management and compliance are hot button issues, especially for financial institutions. Organizations need to manage new and changing risks arising from constantly evolving regulations and emerging technologies and services. The combination of Mainsail's company-building experience and the infusion of growth capital will allow us to accelerate innovation, continue to deliver best-in-class products and services for our customers, and power the next phase of growth for Ncontracts."
Ncontracts offers its customers a combination of SaaS software and compliance services, which allows them to streamline a very labor intensive process and mitigate operational risk. The company plans to use the growth capital to grow its product development, compliance services and sales and marketing teams, as well as to pursue potential acquisitions. Ncontracts marks Mainsail's second investment in the greater Nashville metropolitan area in the last year.
"Ncontracts' software and compliance services are guided by an exceptional executive leadership team. The company has proven it is a trusted partner of bank and credit union executives throughout the country," said Stephen Wolfe, a partner at Mainsail Partners.
Topics: Banks, News & Updates, Credit Unions