Ncontracts Acquires Supernal Software, Further Extending its Leadership Position as the Risk Management Solution of Choice for Financial Institutions
Posted by
Michael Berman
on May 2, 2017 8:20:17 AM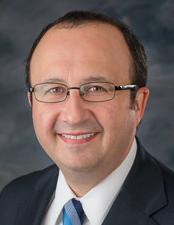 BRENTWOOD, Tenn., May 2, 2017 -- Ncontracts announced the acquisition of Supernal Software to expand its risk management service offering and solidifying its position as the market consolidator of risk management solutions for financial institutions.
This represents the second acquisition in less than 24 months that further expands the risk management software and services offerings to a rapidly-expanding customer base of a combined 750+ financial institutions located in 49 states. The transaction demonstrates Ncontracts' ongoing investment in the company's growth and innovation, and its commitment to improving risk management for financial institutions in the United States. The company continues to expand both organically and through strategic acquisitions.
"We are thrilled to add these great Supernal software customers and employees to the Ncontracts team. Supernal has a very talented risk management team, unique technology, and supportive clients," said Michael Berman, CEO of Ncontracts. "The addition of Supernal software enables Ncontracts to provide more risk management solutions to help financial institutions decrease risk, improve compliance, and control costs. We are looking forward to working together."
Tom Ezdon, VP of Compliance Services at Supernal Software, had this to say about the transaction, "The combination of both companies is very exciting, creating a compelling story for all financial institutions looking for a trusted risk management provider. The strength and experience of the collective teams will further our shared vision for growth while helping our customers reduce risk and lower the cost of managing risk."
This union creates one of the most powerful and state-of-the-art risk management technology suites available for financial institutions. In today's increasingly complex and regulated environment, financial institutions now have a complete solution that is efficient, cost-effective and protects their most critical business processes.
Terms of the acquisition were not disclosed. Michael Berman, CEO of Ncontracts, will continue his role as CEO of the newly-combined company.
About Ncontracts
Ncontracts® is a leading provider of risk management software and services to financial institutions. While we started with our industry-leading vendor management platform, our portfolio offerings have evolved to feature enterprise risk management, business continuity risk management, compliance management, findings management, and cybersecurity management. More than 650 financial organizations use Ncontracts to manage risk more efficiently and effectively using our integrated suite of software and services. For more information: www.ncontracts.com
About Supernal Software
Supernal is the developer of Scout, a leading Risk Management Dashboard for financial institutions. Supernal is committed to providing web-based solutions that provide financial institutions tools to better manage risk and regulatory compliance through an all-in-one, cost-effective, dashboard environment. For more information, visit www.supernal.com.
Press Contact
Marnie Keller
888-370-5552
Topics: Banks, News & Updates, Credit Unions