Financial Industry Risk Management Solutions Company Ncontracts Appoints Stacy Kilgore As New CFO
Posted by
Michael Berman
on Sep 8, 2015 10:23:28 AM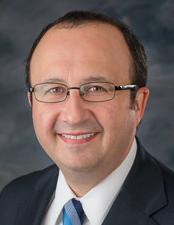 BRENTWOOD, TN, SEPTEMBER 8, 2015 – Today Ncontracts, a leading provider of risk management solutions for the U.S. financial industry, announced Stacy Kilgore, former Chief Financial Officer of Movius Interactive Corporation, is joining the company as their new CFO.
Mr. Kilgore brings more than 18 years of financial and operational expertise to Ncontracts. His career encompasses experience in the implementation of critical business processes, the development of market and product strategies, familiarity with due diligence and post-integration planning, and leading and supporting numerous debt and equity financings.
"I'm very excited to be joining the Ncontracts team. The Company is winning in an exciting market due to its compelling and differentiated approach to marrying an industry leading technology platform with a high caliber service organization that delivers significant value to financial institutions across the country. I see a tremendous opportunity for me to apply much of my experience in the financial industry toward the continued and accelerated success of Ncontracts," explains Kilgore.
When asked about this strategic hire, CEO of Ncontracts Michael Berman states, "The timing couldn't be better for bringing Stacy aboard. His accomplishments and versatility as a business leader in the financial industry makes him a key addition to our senior executive team. His vision for Ncontracts is synergistic with our business goals and we are confident his abilities can expand those goals exponentially."
Mr. Kilgore holds a BS in Business Administration, Accountancy from California State University; an Executive MBA from Emory University's Goizueta Business School; possesses a CPA license from the State of California and is a member of the American Institute of Certified Public Accountants (AICPA).
Topics: Risk Management, Banks, Nrisk, Product Insight, News & Updates, Credit Unions