Holiday Gift to Bankers: Regulators Slap Down Fintech Bank Wannabe
Posted by
Michael Berman
on Dec 20, 2018 11:40:39 AM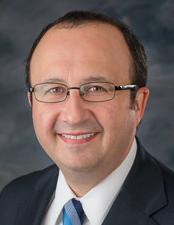 The Robin Hood of legend is known for being above the law. Fintech firm Robinhood is learning that it is not.
Known for its commission-free investment app, Robinhood announced last week that it was planning to offer a "checking & savings" account that came with a Mastercard debit card, no fees, and a 3% interest rate. The company said deposits would be backed by the Securities Investor Protection Corporation (SIPC).
Apparently the firm didn't know that's not how banking works.
The SIPC clapped back the very next day, refuting the company's claims and reporting Robinhood to the Securities & Exchange Commission (SEC).
"I disagree with the statement that these funds are protected by SIPC," SIPC President and CEO Stephen Harbeck told Bloomberg. "Had they called us, I would have told them what I just told you in that I have serious concerns about this. This has gigantic ramifications for the banking industry."
Robinhood took to the Internet to change its tune, calling its new program a "cash management program" and noting regulators seemed to have an issue with its product name.
"As a licensed broker-dealer, we're highly regulated and take clear communication very seriously. We plan to work closely with regulators as we prepare to launch our cash management program, and we're revamping our marketing materials, including the name."
What are the takeaways?
The Separation of Banking and Everything Else
Banks and credit unions may compete with fintechs when it comes to areas like lending, but if a fintech wants to take deposits and act like a bank, then it needs to be a bank or partner with one. Regulators made this extremely clear with their quick and decisive action. This is especially true considering the speed of that action in a world that typically moves slowly.
Where Was the Due Diligence?
Due diligence is a necessary step with any product launch, yet Robinhood demonstrated no knowledge of the banking industry. Clearly no one thought about checking in with a lawyer, talking to a regulator, consulting/hiring a compliance officer, or even doing a basic Google search on fintechs and bank regulation. I know that the fintech culture is supposed to be fast-moving, but you'd think any company would check the laws, especially when it comes to financial services. It's like someone at Robinhood woke up one morning and decided it would be cool to be a bank.
Does Robinhood Engage in Any Kind of Risk Management?
Branching off into a new business line is a major strategic decision. No major decision should be made without carefully considering the risks and whether they align with the risk tolerance and goals of the organization.
Clearly there isn't any real enterprise risk management at Robinhood, otherwise it might have considered compliance risk and reputation risk (their very public mistake is getting a lot of attention). I wonder how thoroughly it considered operational, financial, strategic, and market risk. The company needs to stop and get serious about ERM.
Let's Hear It for the Regulators
Many in the banking industry share frustration over regulation. Today we can celebrate a clear case where regulators stepped in and took appropriate action to deal with an inappropriate idea.
"A fintech company that proposes to accept deposits other than trust funds would be required to apply to, and receive approval from, the FDIC."
Topics: Banks, Ncomply, Product Insight, Risk & Compliance, Credit Unions, Compliance, Fintech,