FinCEN: MoneyGram Compliance Officer on the Hook for $250,000 Penalty
Posted by
Michael Berman
on May 16, 2017 9:34:07 AM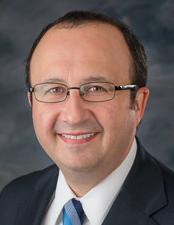 Thomas E. Haider is a cautionary tale for compliance officers across the country.
In one of the largest individual penalties levied by FinCEN (Financial Crimes Enforcement Network), the former chief compliance officer of MoneyGram International from 2003 to 2008 was fined $250,000 this month and banned from serving in a compliance function for any money transmitter for the next three years for creating what FinCEN in 2014 described as "an environment where fraud and money laundering thrived and dirty money rampaged."
As part of the settlement, FinCEN says Haider has accepted responsibility for:
Failing to close outlets involved in consumer fraud schemes.
Not developing policies for closing outlets at a high risk of fraud.
A poorly designed anti-money laundering (AML) program that didn't share fraud information with internal analysts who filed SARs reports.
All Eyes on BSA
It's been a long road to this settlement, which has drawn the attention of the compliance field since FinCEN first assessed a $1 million penalty against Haider in 2014 for failing to follow the Bank Secrecy Act's AML provisions. The U.S. Attorney's Office for the Southern District of New York was brought in to enforce the penalty.
The message to compliance officers is clear: Compliance officers are not figure heads. FinCEN believes CCOs can be personally responsible for their BSA/AML programs.
"Despite being presented with various ways to address clearly illicit use of the financial institution, the individual failed to take required actions designed to guard the very system he was charged with protecting, undermining the purposes of the BSA," said Acting FinCEN Director Jamal El-Hindi. "Holding him personally accountable strengthens the compliance profession by demonstrating that behavior like this is not tolerated within the ranks of compliance professionals."
An Extreme Case
The good news for compliance professionals is this seems to be a particularly egregious compliance failure, one the average chief compliance officer is unlikely to commit.
Haider's failure to control fraud resulted in thousands of consumers, especially the elderly, getting tricked into sending money at participating MoneyGram outlets because they thought they were paying taxes on lottery winnings and prizes or upfront fees for a loan when they were really being scammed, FinCEN said.
As FinCEN put it in 2014, "His inaction led to thousands of innocent individuals being duped out of millions of dollars through fraud schemes that funneled, and sometimes laundered, their illicit profits through MoneyGram's money transmission network."
Haider claims regulators and outside consultants were satisfied by MoneyGram's AML compliance program, Reuters reports.
While Haider's situation is extreme, it serves as a reminder that compliance officers need sound BSA/AML practices in place and must ensure that they are followed.
It doesn't just protect the financial institution. It protects the compliance officer, too.
Topics: Risk & Compliance, Integrated Risk Blog