4 Emerging Compliance Themes Identified at Day 1 of the ABA RCC
Posted by
Andy Barksdale
on Jun 15, 2015 10:30:00 AM
At the first day of the ABA's Regulatory Compliance Conference in D.C., we noticed a few recurring compliance themes. Here are those four themes, and what they might mean for you.
The first day of the ABA's annual Regulatory Compliance Conference was a huge success. We're honored to attend such a great conference in our nation's capital, surrounded by more than 1,800 other compliance professionals.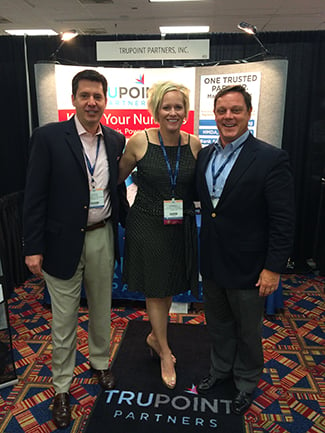 We identified four quick themes during the first day, based on both formal dialogue led by panelists and speakers, and informal conversations on the floor and at our booth (#409). Here is a quick summary of those initial observations:
Fair Banking: The lines between Fair Lending and UDAAP are starting to blur. More people are referencing "Fair Banking" as a term that incorporates a role and responsibility to oversee both Fair Lending and UDAAP compliance.

Discretion: Where there is discretion, there is risk, regardless of the department. Many of the sessions have brought up the concern associated with risk that comes from discretion. Each have mentioned the need for controls to help mitigate the associated risk including policies, procedures, monitoring and reporting to management (providing optics on practices). When financial institutions allow discretion - whether in servicing, decentralized marketing, underwriting, or pricing - they need to be actively managing the associated risks. How do your policies and procedures establish guidelines? How are you monitoring? How are you reporting? How is management reviewing?

Efficiencies: In a world where there is increased regulatory scrutiny and changing regulations, there are limited resources available to adapt to changes and manage risk. You must be prepared to focus on the key areas of risk and maximize efficiency. Annual risk assessments continue to be praised as the best and most efficient way for financial institutions to prioritize their time and energy.
HMDA Plus: Like a freight train, the new HMDA Plus data fields are headed our way. The consensus from the compliance community is that we will see something in late summer, probably near August 2015, with the release of the final rule. Implementation will likely be January 2017. In other words, once TRID has been launched, the next body of "project management" work will surround process and procedure to manage the much larger HMDA data sets. How will you capture your data? How will you review? How will you submit? How will you analyze for risk?
If you are at the conference, please drop by Booth 409! Kimberly, Justin and I would love the opportunity to meet, share best practices and look for ways to work smarter, better.
You can also enter for a chance to win a $100 Visa card, or even cash during our popular game, Putt for Bucks! We hope to see you there.
If you're not at the conference but would like to talk more about how to improve your compliance program, please get in touch with us today.
Topics: HMDA, Fair Lending, Lending Compliance, Nfairlending, Product Insight, Mortgage Lenders, Regulatory Compliance Management,