The Real Cost of Compliance for Lenders [Infographic]
Posted by
Kinsey Sullivan
on Aug 11, 2016 10:48:51 AM
Lenders nationwide know that the burden of regulatory scrutiny and the cost of compliance is high. In this free infographic, you'll learn some key facts and figures about the real cost of compliance, as well as expectations for the months to come.
The regulatory environment is changing, and the cost of compliance puts unique pressures on financial institutions nationwide. Check out this free infographic to learn some key statistics about the cost of compliance today, and what many compliance professionals expect in the months and years to come:
1. Redlining Rises to the Top
Redlining is one of the hottest topics for the regulators. Since Q3 2015, regulators have issued more than $40 M in fines and settlements related to redlining. The CFPB also listed it as a top priority in their recently released Annual Fair Lending Report.

Redlining is unique in that negative findings can spawn CRA or Fair Lending issues, and vice versa, so it's especially important to know your risk.
[Free Download: How to Reduce Your Redlining Risk]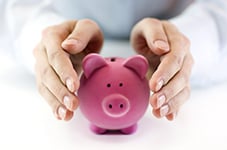 2. Budgeting for Compliance
3. Regulatory Pressures Mount
Every year seems to bring new regulations, new focal points, and new pressures. Almost 70 percent of compliance officers globally expect regulators to push more information over the next 12 months. In addition, 73 percent of compliance professionals globally believe that the regulatory focus on managing risk will increase over the next 12 months.
The bottom line: You can't afford to let your compliance risk go unchecked.
Ncontracts Viewpoint
We understand the burden that compliance can put on you. Our philosophy is to find the most efficient and properly sized solution for every institution and your unique challenges. Understanding how to right-size a compliance program to fit your unique needs only comes from experience.
We're here to help when you need us.
If you're ready to talk more, click the button below to schedule a quick introductory call.
Topics: CRA, Fair Lending, Ncomply, Lending Compliance, Nfairlending, Product Insight, Compliance, Lending Compliance Management,