Are You Delegating These 3 Key Areas of Compliance Yet?
Posted by
Trey Sullivan
on Feb 7, 2017 10:34:27 AM
In an earlier post, we discussed the 4 characteristics that we see in the most effective compliance officers. One of them was "delegating and leveraging experts." In this follow-up post, we'll share three areas of compliance management where you can quickly and efficiently demonstrate improvements via delegation and outsourcing - if you aren't already.
In the first of this post, we listed the four characteristics that we see some of the best compliance officers demonstrate. These traits and strategies help them better deal with the tremendous pressure of being a compliance officer today, navigating lots of responsibility and an overwhelming pace of regulatory change.

In that original post, we listed the following as the 4 Characteristics of the Best Compliance Officers:
1. Clearly define the institution's compliance priorities
2. Proactively set personal boundaries
3. Maintain focus
4. Delegate and leverage experts
While the first three characteristics listed above are essential, it has been our experience that point four, Delegate and Leverage Experts, can provide the most direct and immediate positive impact on your compliance program (as well as the executives' stress levels).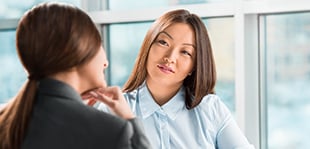 Granted, we're biased here at Ncontracts. Because we help financial institutions with compliance, we are uniquely suited to see, experience and explain the positive impact that delegation can have. We live the "before and after" transformation. That said, we do hear about the challenges of delegation - and also the uniquely positive impact it can have when done right.
Challenges of Delegating Compliance Responsibilities
Unfortunately, delegation is a muscle that many bankers don't get the opportunity to flex as often as they would like. Some reasons for this are practical: compliance budgets are small, and compliance departments have been stretched thin.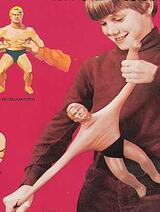 Though many compliance officers would love the opportunity to "delegate" important tasks or initiatives, they simply don't have anyone within the bank to delegate to. One compliance officer compared their role to the old Stretch Armstrong doll. Sound familiar?
Even if a compliance officer has other team members they can delegate to internally, there are certain tasks that would be more efficiently completed outside company. In these cases, budget may be a limiting factor. When a compliance officer is managing everything "well enough," it can be hard to see the value of asking management for more budget to purchase software tools or bring in a consultant.
[Read Also: The Real Cost of Compliance - Infographic]
Even when outsourcing would be more efficient, and ultimately more cost-effective, some compliance officers feel that they can't even approach anything with a price tag. They're stuck between a rock and a hard place. (If this is you, know that we can help you "pitch" leveraging an outside solution and getting the help you need, in ways that can work for you and your institution.)
Despite these challenges, we know that delegating and leveraging great technology and great people outside your organization can produce dramatic improvements.
Why "Delegating and Leveraging Experts" is Worth It
There are challenges to delegating and leveraging to outside compliance experts, to be sure. However, we have seen that it is a smart, cost-effective and winning strategy for several few reasons:
Get better at your job. It can make you a better at compliance, because you're working with and learning from other experienced compliance professionals.
Reduce your risk. It will reduce risk for your institution. Seeing your firm and it's compliance risk from a new perspective or experience level is invaluable.
Save you time and energy. There are horses for courses; some people are more experienced in specific areas of compliance, and some software can do in minutes what it might take a person days to do. Delegation and Leverage should be your mantra for 2017.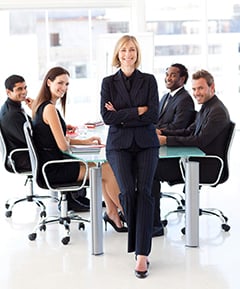 It has been our experience that the most successful compliance officers understand (and help their management understand) that compliance is a team sport. They understand that leveraging software tools and outside teams will reduce compliance risk and ultimately reduce costs.
Compliance officers consistently tell us that outsourcing the time-consuming tasks or specialized functions to outside expertise can be the most effective tactics for addressing key compliance tasks.
P.S. This doesn't just apply to people who work with Ncontracts...ask any compliance officer the difference between manually managing BSA/AML analysis and leveraging Bankers Toolbox - their responses will convince you.
3 Areas of Compliance Management Where Delegation Can Dramatically Improve Efficiency
As you look to become more efficient and effective with your resources and compliance management, consider delegating or outsourcing certain compliance functions? Here are 3 areas of risk analysis that lend themselves to delegation and outsourcing include: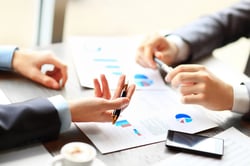 Fair Lending Data Analytics: Examiners state that Fair Lending exams begin by reviewing the numbers. Regularly monitoring your loan and deposit data (including HMDA, non-HMDA, Consumer and Commercial loans) is a requirement of any successful compliance management program.
However, even an Excel expert can't efficiently conduct the kind of in-depth, multi-variable analysis that is required for compliance today. It can take days or weeks to manually conduct this analysis and generate the required reports.
With the right solution, Fair Lending statistical analysis can take only seconds to complete, providing you with immediate savings in both cost and time, and will reduce your risk by identifying the issues that might draw regulatory attention long before your next exam.
[Free eBrief: How Fair Lending + Data Analysis Fit Together]
Community Reinvestment Act GeoAnalysis: Geocoding, mapping and analyzing your loan and deposit data for CRA compliance is not a core competencies for most banks. Similar logic applies here as with Fair Lending data analysis. Delegating the production of these maps, reports and statistical analysis is an ideal opportunity for compliance officers to leverage the work of others more efficiently and for less cost than could ever be done internally.
Risk Assessments: Everyone knows that risk assessments are an important part of a compliance management. The regulators encourage regular risk assessments: approximately every 12-18 months, or sooner if the risk profile changes.
Compliance consultants can help because they will conduct many risk assessments per year, whereas an internal compliance professional will only conduct one per year. Consultants have different experiences, deep insights, and most likely, more understanding of what the regulators are scrutinizing. In addition, they can provide an objective outside perspective. In the spirit of leveraging technology to your benefit, new cloud-based techologies are now available that enable you to have a consultant led risk assessment conducted remotely for a fraction of the cost and impact on your team.
Ncontracts
Viewpoint
The role of compliance officer is evolving, stretching and growing in both importance and complexity. The most effective compliance officers are managing the increasing responsibilities of their job in a variety of ways. Leveraging technology and delegating to outside trusted resources makes sense and is one of the best ways to reduce risk, manage costs, and create compliance programs that work for your institution.
If you're interested in learning more about how Ncontracts helps more than 500 clients better manage their compliance risk every year - and how we can help you - please fill out the form below. We will send you some information about the solutions we offer, and together, will determine if we would be a good fit.
Additional Reading:
Topics: HMDA, Fair Lending, Ncomply, Lending Compliance, Nfairlending, Product Insight, Compliance, Regulatory Compliance Management,