Technology Pushes Banks Away from Branches as Federal Rules Keep Them Central
Banks are facing a seismic shift in the lending landscape; increased compliance pressure, evolving consumer behavior, and significant industry consolidation combine to create unique challenges. One challenge is to reconsider the branch network. This fantastic article by Carter Dougherty at InsideSources, republished with permission, outlines some ways the bank branch is changing - and why.
[InsideSources] August 2016 -- For decades, when Americans have thought of banks they typically have in their mind a branch: tellers, an ATM outside, open 9-to-5, closed weekends. But as technology and markets have evolved, so have branches, creating tension between banks that want to change with the times and federal regulators who want to ensure they reinvest in their community.
Jill Castilla, the chief executive of Citizens Bank of Edmond, just outside Oklahoma City, shut down branches that the previous management had set up too close to headquarters to be efficient. But she also opened what might be called virtual branches — locations with tellers that videoconference with customers, doing much of what a brick-and-mortar setup might do.
One way or another, the bank branch is yielding to change.
"The branch has been very generic over the last several decades," Castilla said. "Now, it's going to be highly individualized to the bank."
In the future, there are likely to be fewer branches of the traditional sort, period. There may be more banks with none at all. And there will be branches that break the mold of what a branch has been in the past. One constant, though, will likely to be continued tension between regulators and banks over how many branches are enough.
Banks wrapped up 2015 with 92,997 branches, 1,614 fewer than the previous year, according to SNL Financial, a research firm and consultancy. The retrenchment was particularly notable among larger banks.
Fewer Branches
Last year, JPMorgan Chase — the largest bank in the United States — closed more locations than any other firm, while PNC Financial Services Group, Bank of America and Capital One also trimmed the number of locations, according to SNL.
For JPMorgan Chase, the decision helped cut costs, and headcount, in its consumer unit by $600 million in the first 9 months of last year, according to SNL, and the bank is likely to continue on this course through 2017 and 2018. On the other side of the ledger, Chase has beefed up its investment in cybersecurity and digital tools like smartphone applications.
Still, the trend isn't absolute. The company's CFO, Marianne Lake, said in July that complaints from customers about long lines in branches demonstrate the limits of simply cutting back.
"We're paying attention to what our customers are telling us about the experience in branches," Lake said in July. "We've added some tellers there, and a few bankers."
Citigroup, which received repeated bailouts from the federal government after the 2008 financial crisis, abandoned retail banking in one major market, Massachusetts, at the end of 2015, about 10 years after storming into it. The move, which mainly affected Boston, left a local performing arts center for which Citigroup bought the naming rights, looking for another sponsor.
It also meant the closure of 17 branches, which never brought Citigroup more than a fraction of market share in the state over the decade it was present. The bank will maintain its office for wealthy customers and its commercial lending operations in Massachusetts. It remains a muscular competitor in New York, San Francisco, Washington and other big cities.
No-Branch Models
Then there is Ally Financial, a corporate descendent of the financing arm of General Motors before the automaker went through a bailout-bankruptcy during the depths of the Great Recession.
Ally advertises the fact that it has no branches, and therefore lower fees and higher interest rates on checking deposits.
"What we like to say is we are not encumbered by high-cost, legacy infrastructure," Diane Morais, chief executive of Ally, told the Charlotte Business Journal in July. "Our investment dollars go to continuing to enhance our mobile offering and the digital experiences our customers want and need. We see a great runway — that's where consumers are heading."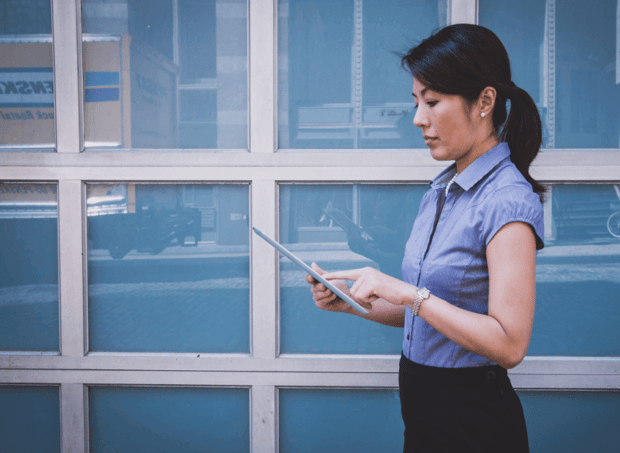 Federal regulators, to the frustration of bankers, are not headed there nearly as quickly.
At the heart of the tension between banks, regulators, and advocates for low- and moderate-income consumers over bank branches is the Community Reinvestment Act, the 1977 law Congress passed to give minority Americans fair access to banking services.
The law sought to end the notorious practice of "redlining," the practice of local banks denying mortgages and business loans to qualified minority borrowers who resided in certain areas, and low- and moderate-income customers. To that end, regulators review banks periodically and assign them ratings that reflect their compliance with the law.
[Read Also: Redlining Settlement Impacts Community Banks]
Community Reinvestment
This process creates a point of leverage for groups that argue banks don't invest enough in their communities, and branch networks figure strongly in their advocacy on behalf of people with modest means.
A group of New York organizations, including the New Economy Project and Legal Services NYC, have called on federal regulators to penalize JPMorgan Chase for failing to have a robust branch network in poorer neighborhoods.
"Chase has by far the highest number of branches in New York City, which would seem to indicate a robust branch network," they wrote the Office of the Comptroller of the Currency, the bank's primary regulator. "Chase's branches, however, are inequitably distributed throughout New York City, and Chase has left vast swaths of the city – particularly lower-income neighborhoods of color, and immigrant neighborhoods – with limited or no access to its branches
[Read Also: 5 Ways to Get CRA Community Development Credit]
About a third of Chase's New York City branches, 396 in all, are located in census tracts in which the population is more than 70% non-white, even though more than half of New York City's population lives in these neighborhoods, according to the groups. New Yorkers who live in neighborhoods of color have access to less than half the number of Chase branches per capita as New Yorkers in white or integrated neighborhoods.
Chase spokesman Paul Hartwick said that the bank has "taken an active approach to improving" distribution of its services in poorer areas of New York. Chase has also tried to limit branch consolidation in lower-income areas, as defined by the U.S. Census Bureau, between 2011 and 2015. Of 25 branches it closed, only 4 were in these areas, Hartwick said.
Bricks And Mortar
The pressure matters. The Comptroller downgraded Chase's compliance with the Community Reinvestment Act from "outstanding" to "satisfactory" in 2013, a rarity for a large bank. Chase has since said it's striving to regain the top rating in its next review.
Since the law was passed, the Federal Deposit Insurance Corporation has updated how it will enforce it. This summer, following nearly 2 years of deliberation in which it considered watering down the importance of branches in its evaluations, the FDIC announced that, to put it bluntly, branches still matter.
Regulators have made clear that brick and mortar branches are still the "primary" factor in considering how well a bank services low- and moderate-income communities, said Steven Zeisel, executive vice president of the Consumer Bankers Association.
It's one reason why bankers like Castilla have sought to make the branch a focus of innovation, rather than an end it itself.
Squaring The Circle
Citizens Bank of Edmond has seen a lot of ups and downs since it was founded in 1901, from the Dust Bowl to the Great Depression to repeated boom-and-bust cycles in the oil and gas industry that so strongly influences Oklahoma's economy. It has about $250 million in assets, a fraction of trillion-dollar giants like JPMorgan Chase, but with the same basic obligations to reinvest in its community as the New York giant.
Its new videoconference-driven branches reflect an attempt to square the circle. They cost a lot less, according to CEO Castilla. Each of the 6 units cost $15,000, less than the $500,000 that a single branch costs.
A new physical location that Citizens is opening melds the demands of bank customers with the shared-office concept that companies like WeWork and Uber have developed, Castilla said. Bank customers receive a code via text message that lets them into the building where there are video-enabled ATMs, places to deposit coins — important for small business customers — and meeting rooms.
"A lot of small businesses do their office-ing out of local coffee shops," Castilla said. "This will give them a place to go to do business."
--- Above article reprinted with permission. The only change was the addition of a few relevant links. ---
TRUPOINT Viewpoint: As banks adjust their branch networks and delivery channels to adapt to the changing lending landscape, more and more are turning to experienced consultants to help them develop a strategic growth and branch network optimization plan.
In this process, don't forget about the importance of CRA compliance - the impact of closing or moving branches can be dramatic. Make sure to find a consultant that will balance cost-savings, growth and compliance when developing this plan. As you work to develop this plan, please know that TRUPOINT is here to help. We're ready when you are.
Topics: CRA, Fair Lending, Banks, Lending Compliance, Ncommunity, Product Insight, Mortgage Lenders