Are Your Third-Party Vendors Protecting the Rights of Servicemembers?
Posted by
Michael Berman
on Sep 2, 2016 4:29:17 PM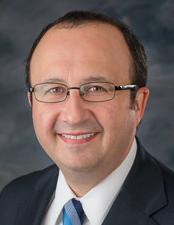 America's armed forces protect our country—and the financial services industry is supposed to do the same for servicemembers, following laws and regulations to minimize financial worries while they're busy serving their country.
That includes financial institutions' third-party vendors, as a recent speech by Grovetta Gardineer, the OCC's senior deputy controller for compliance and community affairs, reminds us. But too many institutions are falling short.
"There are still too many instances of banks, or their outside vendors, failing to ensure that service members and their families receive the protections that the law requires," she said in a speech to the Association of Military Bankers of America, referring to recent incidents of "aggressive collection methods and inappropriate asset seizures."
"Banks need to perform due diligence on, and then carefully monitor, any contractors they hire or partner with to provide products or services," she went on to say. "…at the end of the day, banks are responsible and will be held accountable for failures and abuse in the products and services they offer—even those delivered by third-party vendors."
It's yet another reminder of the importance of vendor management—conducting due diligence and monitoring and tracking vendors to ensure they remain compliant with all applicable rules and regulations. From cyber security to BSA/AML and overdraft fees, regulatory scrutiny of vendor management is increasing.
Are your vendors aware of and following rules and regulations designed to protect servicemembers? You need to know.
Topics: Risk & Compliance, Integrated Risk Blog