1071 Update: Q&A with a Reg Expert
Posted by
Michael Berman
on Feb 22, 2023 9:43:42 AM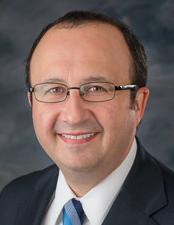 Meet Alesha Briley, CMCP. She's a regulatory compliance expert at Ncontracts, and one of her jobs is tracking Section 1071 of the Dodd-Frank Act and ensuring our company and our clients know everything we need to know about this upcoming rule.
With the Consumer Financial Protection Bureau's (CFPB) March 31, 2023, deadline to release its final 1071 rule, we sat down with Alesha for an inside look at the current proposal, the future of 1071, and what commercial lenders should be doing to prepare.
Q: How long have you been tracking 1071?
It was one of the first things I started on when I joined Ncontracts in June 2022. I've spent close to 200 hours reading through everything, including the proposal. I've also read blogs, listened to podcasts, and talked to other experts. I must have read at least 100 industry comment letters.
Q: How long is the proposed 1071 rule?
It's about 900 pages. We expect the final rule to be close to the same length.
Q: What's your plan when the final 1071 rule comes out?
My first and most important step will be reviewing what the final rule says – reassessing, reading, and digesting a lot of the information. The industry doesn't believe the final rule is going to change much from the proposal, but we won't know for sure until the rule comes out.
I want a concrete understanding of what is there, its impacts, and what needs to be done. I want to make sure I've identified those critical points and key implementation pieces. I see a lot of sticky notes and highlighters in my future.
I'll also be working closely with our product and development team to ensure the Ncontracts 1071 transmittal product is aligned with the final rule. There will also be a lot of resources and training materials that I'll be helping to put together: videos, webinars, whitepapers, checklists, things like that.
I want to be a resource to help our team and our clients to succeed!
Q: How do you see 1071 data being used?
The data is a double-edged sword. You'll have data that you can use to improve your business practices, to improve your lending practices, and really help more people.

You'll also have more data that, if not collected correctly or not analyzed correctly, could hurt you. Just like with Home Mortgage Disclosure Act (HMDA) data and Community Reinvestment Act (CRA) data, if you're not analyzing 1071 data and you're not mitigating those risks and taking the right steps, you'll have problems.
Related: Is Your Commercial Lending Department Complying with Fair Lending Laws?
Another aspect is how closely regulators are tying the Section 1071 proposal to the CRA modernization proposal. These two regulations kind of work together, but at the same time there are gaps. We don't know whether CRA is going to come out around the same time as 1071.
Q: What can commercial lenders start doing now to prepare for 1071?
It's not too early to really assess your institution and any gaps.
A lot of commercial lenders don't have standardized application forms. They may not even have a loan origination system or a system of record to be able to maintain those documents.
Those who have been involved in HMDA at least have that foundation, but commercial lenders don't necessarily do. They need to make sure they are getting involved, identifying their stakeholders, seeing where technology may need to be adjusted to fill gaps, and planning training.
A lot of it is building that foundation. What does your lending look like? Are you likely to cross the origination thresholds? Do you have definitions for a loan application or a small business? You don't want to implement 1071 until there's a final rule, but the more preparation, the more foundation building, and the more analytics you can start doing, the better off you'll be.
It's trying to understand your capacity, your constraints, and what you need to do.
Q: Is there anything else to be thinking about with 1071 right now?
One of the biggest concerns that I've heard is the cost of compliance. You may need to buy or build out new loan systems. You might need a third-party service provider to help you analyze and transmit the data when the time comes. You might need extra staff.
Institutions, especially those that don't already do Small Business Administration (SBA) lending or have a foundation in place, really need to consider how heavy of a lift this is going to be.
Q: How will 1071 impact the commercial lending landscape?

Financial institutions are worried about losing their competitive edge when pricing information becomes publicly available, and other lenders can see it. It's a risk that lenders should be assessing.
There's also the impact on commercial loan officers. This is going to flip their world over a little bit, especially if they're not used to data collection from the residential mortgage side or SBA.
Q: What are your parting words for commercial lenders?

Don't panic yet. Be cautious, be concerned, be an advocate, but don't panic.
For those of us who've been around compliance for a while or been through some of the big regulatory changes, we've made it through TRID, the Patriot Act, Dodd-Frank, and the qualified mortgage (QM) rule. We've made it through all those, and we'll make it through this.
It's not going to be easy, and there will be growing pains. We need to set ourselves up for success as much as we possibly can in advance and build a foundation. It will make implementation easier.

Want to make sure your fair lending program is ready for 1071 updates? Our whitepaper will help you understand how to uncover fair lending risk.
Topics: Lending Compliance