Compliance Alert: Reg. B Changes on the Horizon for Mortgage Lenders
Posted by
Kinsey Sullivan
on Apr 13, 2017 2:46:36 PM
Are changes to Reg. B requirements on the horizon? Probably. The CFPB has released proposed changes to Reg. B and is looking for input from mortgage lenders. Read on to learn about the proposal and how to submit your response.
Last month, the Consumer Financial Protection Bureau proposed amendments to Regulation B and wants your feedback! These amendments would offer additional flexibility to mortgage lenders in their collection of consumer demographic information.
Reg. B implements the Equal Credit Opportunity Act (ECOA), a Fair Lending law that prevents lenders from discriminating against loan applicants. ECOA rules currently restrict financial institutions' ability to request certain info from consumers, while also requiring collection of other info.
[Free Resource: Fair Lending 101 Info Kit]
The proposal, according to the CFPB, is designed to give individual lenders more flexibility in collecting certain demographic information from applicants, while maintaining the ability to use consistent industry-wide forms and practices.
In addition to providing flexibility in complying with Reg. B, the proposal would:
Facilitate compliance with Reg. C, which implements HMDA;
Add certain model forms and remove others from Reg. B;
Make other amendments to Reg. B and its commentary to facilitate collection and retention of info about ethnicity, sex, and race of certain mortgage applicants.
Comments are due by May 4, 2017. Review the proposal and submit your comments here!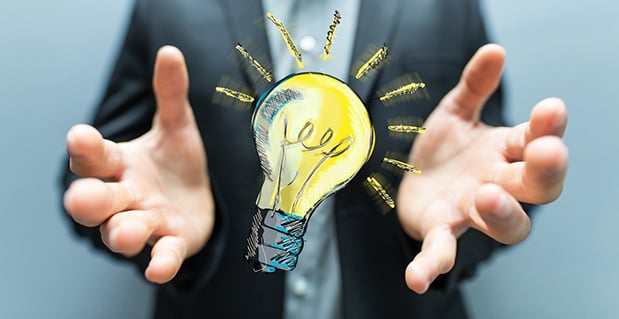 We will be talking more about ECOA, HMDA, Reg. B and Reg. C in the coming weeks, particularly as they relate to data analysis and reporting requirements. For now, below is a very quick summary of ECOA, HMDA, Reg. B and Reg. C, plus how they relate.
[Ready to Improve Your Fair Lending Compliance? Get Free Fair Lending Report Samples!]
A Quick Summary of ECOA, HMDA, Reg. B & Reg. C
"Fair Lending" is an umbrella term that covers the regulations and regulatory guidance designed to ensure that financial institutions treat similarly situated individuals similarly. Most of these regulations are designed to protect the consumer and prevent discrimination.
Two of the most important Fair Lending laws are the Equal Credit Opportunity Act (ECOA) and the Home Mortgage Disclosure Act (HMDA). Regulation B implements ECOA, and Regulation C implements HMDA.
The Equal Credit Opportunity Act
ECOA requires creditors to ''make credit equally available to all creditworthy customers without regard to sex or marital status,'' and prohibits discrimination against any applicant during any aspect of the crediting transaction on the basis of:
"Race, color, religion, national origin, sex or marital status, or age (provided the applicant has the capacity to contract);
Because all or part of the applicant's income derives from any public assistance program; or
Because the applicant has in good faith exercised any right under the Consumer Credit Protection Act."
The Home Mortgage Disclosure Act
The purpose of HMDA is three-fold:
To provide the public with information that will help show whether financial institutions are serving the housing credit needs of the neighborhoods and communities in which they are located;
To help public officials distribute public-sector investments so as to attract private investment to areas where it is needed; and
To identify possible discriminatory lending patterns and enforce anti-discrimination statutes by requiring the collection and disclosure of data about applicant and borrower characteristics.
It's important to note that both ECOA and HMDA require the collection of certain informtion, while only HMDA requires the annual reporting.
Implementation Using Reg. B and Reg. C
As mentioned above, Reg. B implements ECOA, and Reg. C implements HMDA.
According to the FDIC, Reg. B contains two basic and comprehensive prohibitions against discriminatory lending practices (section 202.4):
A creditor shall not discriminate against an applicant on a prohibited basis regarding any aspect of a credit transaction.
A creditor shall not make any oral or written statement, in advertising or otherwise, to applicants or prospective applicants that would discourage, on a prohibited basis, a reasonable person from making or pursuing an application.
[Read More: 7 Common Reg. B Violations]
In implementing HMDA, Reg. C requires that:
For each calendar year, a financial institution must report data, by census tract, on its origination and purchases of home-purchase and home-improvement loans. It must also provide data on loan applications that did not result in originations: loan denials, withdrawn applications, applications that were approved but not accepted, and application files that were closed for incompleteness.
The HMDA loan/application register (HMDA-LAR) must be submitted to the financial institution's regulatory agency by March 1 following the end of the calendar year in which the data were collected. An institution's home office must make its disclosure statement and its HMDA-LAR available to the public. This information must be retained for at least three years for examination purposes.
Both Reg. B and Reg. C require mortgage lenders to collect certain demographic information about applicants. This data is sometimes referred to as Government Monitoring Information (GMI). The GMI required for Reg. B and Reg. C are different, and further complicated by the fact that different data is required for different types of loans. This is a topic worthy of an entire blog on its own, so we will cover this in more detail in the future.
Ncontracts Viewpoint: This discussion of the data requirements of ECOA (Reg. B) and HMDA (Reg. C) reminds us just how important data is to Fair Lending compliance. As ever, data analysis is a critical way of monitoring, managing and mitigating your Fair Lending risk.
If you'd like to learn more about how Ncontracts can help you improve your Fair Lending data analysis - for both mortgage and non-mortgage loans - please request some sample reports using the form below.
Thanks so much for reading! If you like this blog or have ideas for other information we can provide, please leave a comment below.
Topics: HMDA, Fair Lending, Lending Compliance, Nfairlending, Product Insight, Mortgage Lenders, CFPB, Lending Compliance Management,