Ncontracts Challenges the Gartner Vendor Management Magic Quadrant
Posted by
Bill Simpson
on Aug 31, 2021 8:03:42 AM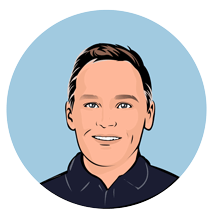 You may have seen the news, but we're incredibly excited to be included in the Gartner IT Vendor Management Services Magic Quadrant for 2021. It's a testament to our hundreds of customers who depend on us to manage their increasingly complex vendor landscape, as well as to our colleagues, who build, sell, market, and support this product from coast to coast.
Unlike some of our competition, Ncontracts remains fully focused on developing functionality for financial services customers across the US. With new product releases every week, we're proud of our ability to work with our customers and continually improve our product, whether it's providing new reporting and analytics (called out by Gartner as a strength of our solution), or our purpose-built content that helps financial institutions of all sizes react and adapt to the ever-changing regulatory landscape.
With the news filled daily reports with cyberattacks, data breaches, and vendors behaving badly, our customers can be assured that their vendor management system is always on, always being updated, and always on the lookout to ensure that their businesses remain secure and do not only mitigate risk but find the upside in it.