Ncontracts Receives Endorsement from the Florida Bankers Association for Contract Management
Posted by
Michael Berman
on Dec 4, 2018 7:30:48 AM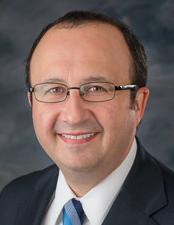 BRENTWOOD, TN, DECEMBER 4, 2018 – The Florida Bankers Association (FBA), through their affiliated partnership program, announced their endorsement of Ncontracts' contract management software and services. This endorsement will help Florida banks strengthen their third-party management program by creating visibility and accountability within the vendor contract management capabilities of FBA member banks.
"Risk management is often divided within several departments of the bank and can sometimes lack internal expertise," said Jim Seay, managing director of BancServ, an affiliate of the Florida Bankers Association. "As regulators begin to examine third-party contracts more closely, it is imperative that our Florida banks have the appropriate contract management services to protect their customers. After examining several vendors, we believe the combination of software and services provided by Ncontracts provides an excellent value to Florida bankers."
Ncontracts offers a comprehensive and secure online integrated risk management suite and team of exceptional legal, financial, technology, and client services experts enable banks to successfully manage their third-party vendor relationships and contracts, assess and address compliance risks and audit findings, and replace manual tasks with time-saving and cost-cutting software and guidance.
"We are excited for the opportunity to work with BancServ and the Florida Bankers Association to provide cost savings and better controls for risk management," said Michael Berman, CEO of Ncontracts. "Our goal is to assist banks in managing their vendors to decrease internal costs, reduce risk, and lessen external expenses."
In today's increasingly complex and regulated environment, FBA member banks now have a complete solution for contract management that is efficient, cost-effective, and protects their most critical business processes.
###
About Ncontracts
Ncontracts® is a leading provider of risk management software and services to financial institutions. Ncontracts offers its flagship vendor management platform along with industry-leading solutions that encompass enterprise risk management, business continuity, risk management, cyber risk assessment, findings management, and contract management. More than 900 financial organizations use Ncontracts to manage risk more efficiently and effectively using our integrated suite of software and services. Visit ncontracts.com.
About Florida Bankers Association
Established in 1888, the Florida Bankers Association (FBA) is a trade association that provides information, education and advocacy to represent banks of all sizes and focuses in the State of Florida. The mission of the Florida Bankers Association (FBA) is to be the resource for Florida's bankers to influence State and Federal officials to maximize their ability to compete, serve customers and positively contribute to the economic well-being of Florida. Among its peer trade associations, the FBA stands out thanks to its focused approach to serving members through untiring advocacy at the state and federal levels, useful products and services and exceptional education program offerings. The association is governed by a 42-member board of directors and is staffed by 20 full-time employees, each dedicated to the singular mission of ensuring the success of its members. For more information about FBA visit floridabankers.com.
Topics: Banks, Vendor Management, News & Updates, Credit Unions,