Ncontracts Acquires QuestSoft
Posted by
Michael Berman
on Jan 6, 2021 7:30:00 AM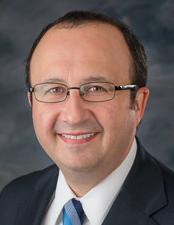 Happy new year, everyone! I can't think of a better way to ring in 2021 than with the announcement that Ncontracts has acquired QuestSoft, a leading provider of comprehensive compliance software and services for the banking, credit union, and mortgage lending industries. QuestSoft has been in business for over 25 years and is a leader in their space, providing solutions to over 2,700 customers around the country. You can read the announcement of the news here.
We're especially excited about this acquisition because Leonard Ryan, Founder of QuestSoft, along with the team, have built a fantastic company and culture. Not only has QuestSoft been recognized by the Orange County Register as a "best place to work" for the last seven years, but their customers love their products! Throughout this process, QuestSoft clients have raved about the benefits of their solutions and how it helps them stay one step ahead of the next regulatory change.
As with all such announcements, now the heavy lifting truly begins! We can't wait to begin the process of introducing the QuestSoft solutions to our Ncontracts customers, just as we can't wait to begin working with all our new colleagues on the QuestSoft team.
There's nothing like a fresh to-do list to start the new year, and now that the Ncontracts family has grown, we definitely have more amazing opportunities ahead of us – so let's get started.
Learn even more about our FinTech services today
Topics: Risk & Compliance, Integrated Risk Blog,