How Many Complaints Did Your Institution Get Last Year?
Posted by
Michael Berman
on Jan 16, 2020 6:08:06 AM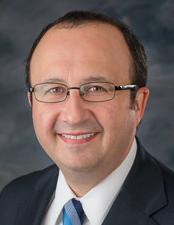 Consumer complaints are a part of doing business. From restaurant patrons claiming there is a fly in their soup to overly long waits on hold, consumers aren't afraid to tell you—and everyone on the Internet—how they really feel.
While every company worries about complaints and the potential for them going viral or ending up in the news, they take on extra significance in the banking industry as consumer complaint management is considered a crucial element of any compliance program or compliance management system (CMS). Regulators and examiners are paying attention to complaints and expect you to be too.
What Is A Complaint?
Complaints Come from Many Places
How Should an FI Respond to a Complaint?
No Complaints Doesn't Mean No Problems
Why You Should Care about Complaint Management
A Complaint Management Solution
What Is a Complaint?
While complaint management is specifically mentioned as part of a compliance program, there is no formal definition of complaint. That means we have to rely on feedback from supervisory regulatory agencies and their examiners.
Agencies think of consumer complaints as violations of law or non-compliance with regulations that affect consumers. Examples could include complaints about billing, fair lending, debt collection practices, and fee disclosures.
The agencies don't consider comments, suggestions, or routine consumer contracts. If a customer says the bank's logo is ugly, lines to see a teller are too long, or they don't think a CSR smiles enough, it doesn't count as a complaint that needs to be tracked and resolved for compliance purposes because these don't violate a specific consumer law or regulation.
Complaints Come from Many Places
Complaints can come in on any communication channel. This includes:
In-person verbal complaints
Over the phone
Mailed letters
Email
Social media
Via the CFPB or other government entity
Chat applications
Each of these areas needs to be monitored and staff must be trained to report complaints.
How Should an FI Respond to a Complaint?
A compliance program should include consumer complaint resolution, including:
Policies and procedures for dealing with complaints
Tailored training for staff to recognize and report complaints
Monitoring and testing to look for trends and ensure the same problem doesn't recur
When a complaint is received, an FI should assess it for violations of consumer harm including:
Root cause of the violation
Severity of harm
Duration of violation
Pervasiveness of violation
Complaints shouldn't be viewed as one-off situations. It's important to track complaints to uncover trends indicating potential problems and remediate the problem. While the regulatory agencies are never thrilled to see violations that cause consumer harm, it's always worse if they have to bring them to your attention versus your FI proactively discovering the problem on its own and taking steps to resolve it.
No Complaints Doesn't Mean No Problems
You may think your institution is in the clear because it hasn't received any complaints. I have bad news for you: It's received complaints—you've just failed to recognize or record them.
Even if you have the very best FI staffed with the most competent and kind humans on the planet, mistakes will happen. Consumers will be annoyed. They will complain.
In fact, they complain more and more each year. The Consumer Financial Protection Bureau, which maintains a public database of complaints about financial products and services, has reported that complaints have quadrupled over the last four years.
Complaints to the CFPB Have Quadrupled in the Last 4 Years

Source: CFPB
If you can't find a single complaint, it means you are missing a piece of your complaint management apparatus. Either you don't have the policies and procedures, staff training, or complaint monitoring in place to identify, log, and remediate complaints. They are falling through the cracks.
I guarantee you that someone has complained about something.
Most Common Complaints
Source: CFPB
Why You Should Care about Complaint Management
You never want to lose a customer/member due to a complaint. Unhappy customers love to tell their friends about their problems, creating bad word of mouth, and it's expensive to attract new consumers.
But you know what's even more expensive? Regulatory fines and restitution.
Recent examples include:
USAA Federal Savings Bank. Last year the bank was fined $3.5 million for failing to properly honor consumers' stop payment requests on preauthorized electronic fund transfers, and by failing to initiate and complete reasonable error resolution investigations. They also paid $12 million in restitution.
Wells Fargo. In 2018 the CFPB & OCC coordinated efforts resulting in a $1 billion fine against the bank for violating the Consumer Financial Protection Act (CFPA) in the way it administered a mandatory insurance program related to its auto loans and charging certain borrows for mortgage interest rate-lock extensions.
Citizens Bank. In 2015 the CFPB, OCC, and FDIC worked in concert to fine the bank $7.5 million for ignoring deposit discrepancies. It also paid $11 million in restitution.
A Complaint Management Solution
After seeing many FIs struggle with compliant management, Ncontracts has expanded the Ncomply platform to include comprehensive complaint management. Contact us today to find out more.
Topics: Banks, Nfindings, Product Insight, Risk & Compliance, Findings, Credit Unions, Regulatory Compliance Management,