Game of Thrones Survey Results: Westeros Has Spoken
Posted by
Michael Berman
on Nov 29, 2018 11:39:25 AM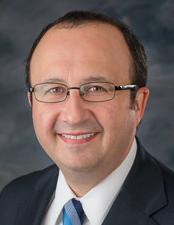 For those of you who took our Game of Thrones Risk Manager survey, below please find the Seven Kingdom's results: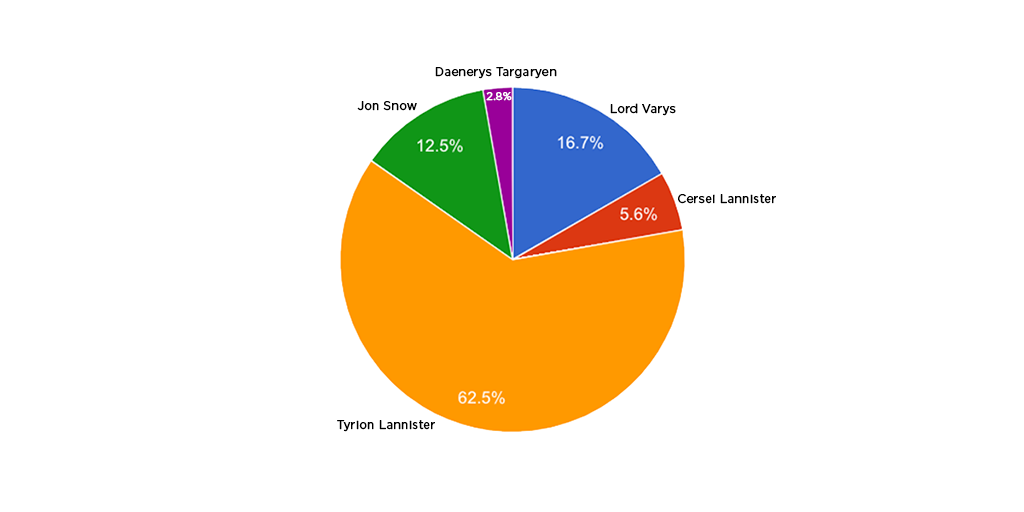 From: Seven Kingdoms Risk Management Committee RearrangingTheDeckChairsOnTheTitanic@sevenkingdoms.gov
To: Jon Snow <knowsnothing@knightswatch.org>, Daenerys Targaryen <motherofdragons@khaleesi.org>, Cersei Lannister <jaimieluvr4eva@lannister.com>, Lord Varys <the_spider@littlebirds.net>, Tyrion Lannister <in_vino_veritas@lannister.com>
Subject: Hiring Announcement
Dear Applicants:
Thank you for your interest in the position of Risk Manager of the Seven Kingdoms. Your exceptional credentials made this a very difficult decision. Just the fact that you remain a living, breathing human being is a testament to your ability to evade (or overcome) the greatest of risks. Many other would-be applicants cannot say the same.
With that said, the Seven Kingdoms Risk Management Committee identified one candidate who stood out as the clear choice for the job. Westeros has spoken, and we'd like to congratulate Tyrion Lannister, the Seven Kingdom's new Risk Manager. His forthright attitude, vast knowledge and practical experience helped him earn the committee's endorsement.
We wish you luck in your future endeavors (provided those endeavors pose no undue risk to the Seven Kingdoms).
Ever Diligent,
The Seven Kingdoms Risk Committee
Report of the Risk Committee Secretary -- Confidential
The committee was looking for a perceptive self-starter with an analytical mind. We wanted someone with a methodical approach to risk management policies and procedures who could keep an eye open for threats and opportunities. These risks include those related to finances, security, operations, reputation, and other areas. We also wanted someone who works well with others and isn't afraid to speak up even when a risk is unusual. The ability to identify, assess, manage, and mitigate risk is a must. Experience with dragon glass was a plus.
Tyrion Lannister - 62.5%
Tyrion checked most of these boxes, earning almost two-thirds of the committee's vote. He's known for his wit and wisdom and confident enough to speak his truth even when it's unpopular. He's patient when trying to reason with the unreasonable (after all, he dealt with Cersei for all those years), and his vast education makes him well informed when it comes to history, diplomacy, and tactics.
By all accounts, Tyrion Lannister should be dead. His father had it in for him, his sister had it in for him, he was attacked by the stone men (yet avoided contracting greyscale), and he has asked more of his liver than anyone thought possible. Yet he survives. Some of it is luck, but much of it is skillful risk management.
Tyrion shares a similar outlook on risk to the institution. He believes in making measured moves after gathering the facts. The biggest mark against Tyrion are past issues with impulse control and a weakness for vice, but he appears to have overcome them, and his recent track record is strong.
Lord Varys - 16.7%
Lord Varys had the second largest constituency, earning him just over 16 percent of the committee's vote. He had a lot going for his candidacy. He was well-informed and his approach to risk monitoring was very current. Not only was he good at collecting and reviewing due diligence, his ability to translate that information into real-world decisions was strong. Also, he was the only candidate who never directly killed anyone, which was refreshing.
Why didn't he get the gig? I suspect the committee was unsure of his loyalty. He served as the Mad King's Master of Whisperers, heading up his spy agency, and then was pardoned after Tywin Lannister betrayed the king and got to keep his job. What's the point of a risk manager with great information if the committee doesn't trust the source?
Jon Snow - 12.5%
Jon Snow was a real contender and garnered 12.5 percent of the vote. As a Northerner, he comes from a culture that's always giving warnings, vigilantly reminding us that "Winter is coming." We loved his innovative approach to problem solving and his ability to connect with others. His passion for the industry is obvious, and he's a strong leader, but he's also not afraid to bend the knee and take orders as second in command when necessary.
Yet the committee had real concerns about his ability to measure and mitigate risk. His identifying the White Walkers as the biggest risk facing the kingdom was on point, but his ideas for mitigating those risks were careless, resulting in the death of one of the world's three dragons, a very endangered species. He also puts faith in third-party relationships that should be avoided (Cersei faux promising to help fight the White Walkers, assuming the loyalty of the Night's Watch, etc.), ignoring due diligence efforts.
Cersei Lannister - 5.6%
Almost six percent of the vote went to Cersei Lannister which leads me to believe that either this segment of the committee is more concerned about their personal family loyalties than the best interests of the realm, or they were intimidated by the Lannister clan and additional security is warranted. Mind you, I only minored in psychology at the Citadel, but I'm pretty sure Cersei is a sociopath. She literally blew up her daughter-in-law Margaery, and her son, Tommen, jumped out of a window to his death just to free himself from her antics. That's not the kind of team builder we're looking for. I'd take the dragons over Cersei any day.
Daenerys Targaryen - 2.8%
Despite her impressive resume Daenerys Targaryen received less than three percent of the committee's vote. While she consistently ranks #1 in Westeros Today's 30 Under 30 list of bright young leaders, the committee was concerned her approach to risk management would rely more on dragon fire than research and nuance. We may regret not snatching up this talent when we had the chance, especially since she is so talented at gathering supporters. She could have been the person to finally get the whole kingdom behind our enterprise risk management initiative. We just didn't have the appetite for her style of risk management. Also, the committee was terrified of her dragons.
Topics: Risk Management, Banks, Nrisk, Risk, Product Insight, Risk & Compliance, Credit Unions, Cluster: Risk Management