Wells Fargo Teller Steals $185k from Homeless Customer
Posted by
Michael Berman
on Nov 2, 2017 6:04:14 AM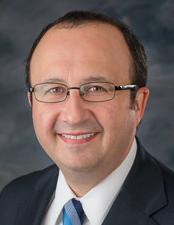 Wells Fargo, why does this keep happening?
This latest instance comes courtesy of one of Well Fargo's now-former tellers who stole over $185,000 from a homeless customer, according to the Justice Department.
The customer was a street vendor who came into the bank's Georgetown branch in Washington, D.C., and attempted to deposit thousands in cash into a dormant account in October 2014. Teller Phelon Davis told the man to get identification documents and a Social Security card since the account was dormant, the Justice Department says.
That's where things got ugly. Davis checked the customer's balance, saw he had a lot of cash and plotted to steal it. Davis opened a new account for the customer without telling him and transferred the cash there. He opened an ATM card and used it 144 times between October 22, 2014, and October 26, 2016, to withdraw a total of $185,440 to pay down debt and go on several Caribbean vacations, according to the Justice Department.
The customer knew nothing of the theft since he didn't receive bank statements, didn't use email and didn't have a computer. Now Davis is looking at 18 to 30 months in prison.
There are so many questions about how this could happen. It is particularly troubling since Wells Fargo knew at the time it was experiencing issues with employees fraudulently opening customer accounts. In 2016, Wells Fargo CFO John Shrewsberry commented that the bank had been firing employees for opening fake customer accounts for the past five years and that 2013 was the peak year for terminations, Seeking Alpha reported. The firings "were results of our own internal investigations as part of our internal controls" and "represented approximately 1% of the team members that worked in our stores each year."
If Wells Fargo knew it had a problem, it should have developed stronger controls to prevent the issue from recurring. Yet the problem continued. Davis' behavior is a particularly egregious example. In the case of most of Wells Fargo account openings, employees were opening and closing accounts to boost their sales figure and weren't deliberately trying to harm customers. This was outright theft.
Institutions need to build a culture of risk management and it starts with integrating risk management into the strategic goals. With theft occurring at Wells Fargo, it will be interesting to see what else is happening. For over a year I've been warning that there must be serious weaknesses in its policies, procedures, and internal controls to allow for this number of accounts to be opened without the consent of customers. Perhaps these issues go even deeper than anyone thought.
If the frequent headlines of the past year are any indication, we probably won't have to wait very long to find out.
Topics: Risk & Compliance, Integrated Risk Blog