7 Potential Risks of Working with Fintechs
Posted by
Michael Berman
on Jun 9, 2022 6:00:00 AM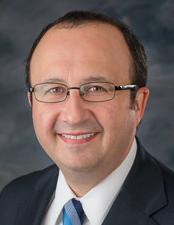 Risk can never be avoided, but it can be anticipated.
Partnering with fintechs can provide financial institutions with some outstanding opportunities to leverage the latest technological innovations, streamline existing processes, and avoid costly infrastructure or in-house development expenses.
However, partnering with fintechs also involves risk.
Fintechs are third-party vendors, which means any financial institution partnering with them is still responsible for unsound business practices that the partner is engaging in, even if the financial institution has no direct involvement in those practices. Even more, financial institutions can be on the hook for actions taken by their fintech partner's vendors (fourth-party risk).
While risk can never be avoided, it can be anticipated. By examining the fintech for these seven potential risks, financial institutions can help protect themselves against unexpected issues:
Failing to follow applicable laws, regulations, ethical standards or internal policies and procedures.
Any fintech working with a financial institution is required to follow all of the same compliance rules. If not, regulators will come after the institution, as well as the fintech. Another consideration is that any fintech not adhering to compliance rules may also be pursuing other unsound practices that could impact the financial institution. In other words, if they don't care to know, understand, and follow the requirements their clients must adhere to, consider it a bad sign.
Evidence of unfair, deceptive, or abusive products and services.
While such practices should be avoided morally and as part of conducting a sound business, the Dodd-Frank Wall Street Reform and Consumer Protection Act of 2010 went a step further, declaring such practices illegal for anyone providing financial services to consumers, and subjecting any financial institution and its partner to fines for such activities. Regulatory agencies today are looking more closely for such violations.
Non-compliance with BSA and OFAC.
Bank Secrecy Act (BSA) and Office of Foreign Assets Control (OFAC) anti-money laundering violations are common sources of regulatory enforcement actions. All transactions must be monitored to ensure that rules are followed to the letter to avoid running afoul of regulators.
Failure to adequately review their vendors, products, services, and systems for compliance.
Fourth-party risk is a real risk. Financial institutions need to diligently review the vendor management program of any potential fintech partner.
Conducting business in foreign countries.
Any fintech that conducts business in a foreign country brings with it an additional level of risk, known as country risk. Foreign countries often have different economic, social, and political conditions than the U.S., so financial institutions must ensure any fintech partner monitors government policies as well as legal and social conditions anywhere outside the U.S. where it conducts business.
Improper management of conflicts of interest.
Financial institutions need to ensure that potential fintech partners will be true partners, seeking to develop a win-win relationship, not just a profitable transaction-based relationship for itself. Any advice the fintech provides needs to benefit the financial institution, not just be self-serving guidance.
Insufficient security controls.
Financial institutions need to ensure that any fintechs they work with have effective, regularly updated, and monitored security controls. Regulators as well as customers will hold the financial institution accountable if there is any security breach, whether or not the financial institution was directly responsible.
Partnering with fintechs can be powerful, creating internal efficiencies, helping to deliver outstanding customer experiences, or finding new revenue streams. But it comes with risks.
By actively taking steps to protect itself against these seven potential risks in partnering with fintechs, financial institutions can better guard themselves from unexpected surprises while engaging in a partnership that is beneficial for all parties.
Third-party risk is one of the greatest possible risks to financial institutions and financial services companies.



Learn more about our Vendor Management Services.
Vendor Management Services | Ncontracts
Topics: Risk Management, Risk & Compliance, Cluster: Risk Management