3 Post-Pandemic Trends in Digital Banking
Posted by
Michael Berman
on Jun 30, 2022 6:00:00 AM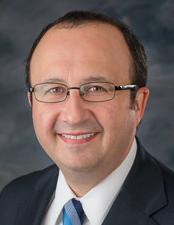 The trend of moving to digital transactions that started during the pandemic shows no signs of slowing down. In the first quarter of 2022 alone, digital active users at Bank of America alone grew to 42 million, up 2 million from a year earlier, and 5 million since the start of the pandemic, according to a Motley Fool blog post.
The industry is also seeing strong digital engagement from businesses. Motley Fool detailed that about 74% of BofA's business clients in its global banking unit were digitally active. There were also 1.6 million payments made to digital wallets and 63,000 commercial cards enrolled digitally.
Are fintechs the future?



Be sure to read Michael Berman's post on the top five types
of fintechs financial institutions should consider partnering with.
Are Fintechs the Future? (ncontracts.com)
As consumers and businesses alike continue to adopt digital interactions, particularly in financial services, there are three major post-pandemic trends that financial institution executives should be aware of so they can respond to evolving demands.
1. Digital account opening now a must-have
Digital account opening now a must-have
Though account opening waned somewhat during the height of the pandemic, it has started increasing again. For the most part, consumers want the same convenience of opening accounts at traditional banks and credit unions that they receive at neobanks and at tech and retail companies — online, not on location.
And such capability needs to be frictionless, or potential customers will go to neobanks and other competitors with more seamless processes.
While larger FIs have the staff and resources to ensure that they can offer easy digital account opening, smaller FIs will need to partner with third parties to offer the same capabilities.
Faster payments taking off
2. Faster payments taking off
Faster payments, discussed by the Federal Reserve for more than a decade and already in use in the United Kingdom, Singapore and other countries, are now accelerating in the United States through the use of peer-to-peer payment platform Zelle.
Zelle payments grew by 25 percent in the first quarter of the year. Additionally, the dollar amount of these payments increased even more, rising by 33 percent, or $65 million, from the same period in 2021, while 90-day active users rose to more than 16 million.
The growth of Zelle and other real-time payments are just in their embryonic stages, according to FIS executive Raja Gopalakrishnan, who said in a PYMTS interview that real-time payment volumes have increased 40 percent, with the total value of those payments up 30 percent.
Even with those impressive figures, consumer demand for faster payments still remains largely untapped, Gopalakrishnan told PYMTS. Financial institutions would be wise to consider this trend and how it fit into its digital strategy.
The Rise of Gamification
3. The rise of gamification
Discussions around gamification have also been trending. But what is it?
Gamification is more than simply entertainment, it is a marketing technique that engages customers, giving them reasons to return to a website or to purchase additional products and services. Customers earn points for certain activities, such as maintaining a certain average monthly balance in a DDA account; achieve certain levels (e.g., bronze, silver, gold, platinum).
Gamification can benefit both the FI and its customers. First, it encourages customers to be more engaged with the financial institution, including learning more about and investing in the FI's products and services.
This increased engagement provides more insights on the products and services customers are most interested in. Even if they don't make immediate additions to their accounts, or add new accounts, their time spent on the website researching different types of products and services will provide insight to who are good marketing prospects for certain types of offers.
And finally, gamification is helping to increase the financial literacy of customers. Financial literacy in general has been a trending topic, with more states across the nation rolling out initiatives at school systems to improve individuals' understanding of personal finances. We shouldn't expect this trend to lost steam anytime soon.
Post-pandemic, digital is here to stay. But with greater digital adoption comes new trends and new consumer expectations. Offering a mobile app or web access is no longer enough. The wisest institutions have an ear to the ground to assess emerging trends and review their digital strategy.
As technology evolves, who knows what new technology will be relevant in two years or five years, requiring ongoing monitoring of consumer preferences. By recognizing the digital banking trends and offering the capabilities that customers demand, FIs can successfully attract new customers while retaining current ones.
Gain a deeper understanding of your digital banking partners in a configurable solution that fits the needs of your financial institution.
Vendor Management Software | Ncontracts


Topics: Risk & Compliance