3 Areas Successful Community Banks Are Investing in Tech Today
Posted by
Michael Berman
on Feb 16, 2022 6:00:00 AM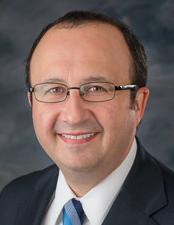 Investing in technology isn't just about updates and upgrades. It's about strategy and knowing how strategic technology investments will propel a community bank towards its goals—resulting in a bank that's strongly aligned with its mission, vision, and goals.
While strategic success looks a little different for every community bank, here are three key areas where savvy community banks are making technology investments today.
1. Talent attraction and retention. Everyone is tired of talking about The Great Resignation, but it's still going strong. Community banks know it too. Nearly half of community banks (48 percent) say attracting and retaining talent is one of their top three business challenges in 2022, according Independent Banker's 2022 Community Bank CEO Outlook Survey.
Community banks can't afford to pay top dollar for talent, so they are looking for others ways to create an alluring work environment. Customers are used to banking digitally, and workers have the same expectations. Digitizing and automating business processes and communication not only makes a bank more efficient, it also sends a message to potential employees that they'll be working for a modern organization—one where there is less busy work and more time to make significant contributions.
Culture is also an important differentiator. Investing in tools (such as a company intranet) that help connect employees to activate culture create a more appealing workplace.
2. Fintech partnerships. Whether it's as a customer or as a partner that provides financial services, community banks are embracing relationships with fintechs. The most successful ones are doing it with their wide eyes open. They take the time to understand how the partnership aligns with its strategy, assess the potential risks, and monitor the relationship to ensure it remains in the best interest of the bank.
It's easy to get caught up in the excitement of a new venture, but due diligence is the name of the game.
3. Enterprise risk management (ERM). Strong risk management has always been a best practice, but now that examiners are beginning to ask more about risk management, community bankers are taking note. Operational risk, cyber risk, credit risk, and compliance risk are all hot button issues. Community bankers also report that examiners expect to see risk assessments justifying strategic decisions, especially when it comes to fintech partnerships.
Risk management is all about resiliency. As EY notes in its report How resiliency in risk management is the new top priority for banks, banks are operating in an environment of ongoing change and disruption. Being able to quickly adapt to change is becoming necessary to survival.
Investing in resources to help identify, assess, measure, and mitigate the risks of cyber events, fintech partnerships and other critical third-party relationships, business continuity, and compliance and then put the pieces together to help make big picture decisions is essential to building an institution that can handle downturns and other shocks.
Is your community bank looking beyond the basics of technology investments to assess the potential for new technologies to push the bank in the right strategic direction? When assessing technologies, think about the big picture and how they can help take advantage of future opportunities and overcome future risks and challenges.
---
Topics: Risk & Compliance, Fintech,