We Asked 257 Compliance Officers How They Really Feel about the Industry. Here's What they Told Us.
Posted by
Michael Berman
on Sep 23, 2021 2:04:54 PM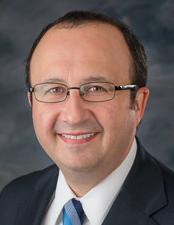 National Compliance Officer Day is September 26. I'm sure the compliance officer in your life will forgive you if you don't have anything planned, but if you're looking for a last-minute idea, Ncontracts has you covered.
You might think your compliance officer wants more recognition for doing an awesome job, but that's surprisingly low on the typical compliance officer's wish list. At least that's what we discovered when we partnered with CBANC to survey 257 bank and credit union compliance officers to find out what they have to say about their job, their institutions, and their industry.
Just four percent of compliance officers would choose recognition if granted one compliance-related wish from a genie. (One hundred percent would have preferred a wish not related to compliance.)
What do compliance officers really want? They want:
Everyone at their financial institution to realize that compliance is a team sport (28 percent)

More resources (20 percent)

Fewer regulations (20 percent)
The good news is that few compliance officers would ask for a seat at the strategic planning table (5 percent) or the elimination of business unit silos (5 percent), which suggests financial institutions have done a good job meeting this need.
Related: What do real-life compliance officers have to say about our survey results? We asked them during a recent episode of the Ncast podcast. Listen now.
Whether you're looking to retain a superstar compliance officer or you're wondering what you can do to make your institution more attractive to potential compliance staff in a competitive marketplace, think about you can be doing to create a more collaborative, team-oriented approach to compliance.
You won't just have a happier compliance officer, you'll have a stronger, more compliant, and more resilient institution. That's a gift that keeps on giving.
What else do compliance officers have to say? Are they satisfied with their jobs? What risks keep them up at night? How do they see compliance evolving in the future? Download our survey report to find out.
Happy National Compliance Officer Day to all the compliance professionals at banks, credit unions, mortgage companies, and fintechs!
Related:
Risk Management
: Guide to Creating Reliable Risk Assessments
Topics: Risk Management, Risk & Compliance, Cluster: Risk Management