Examiners care about risk and compliance culture. They want to see a top-to-bottom commitment to risk management and compliance—beginning with the board and permeating to all levels of staff.
What does that mean and how do you know if your financial institution is hitting the mark? Join Ncontracts SVP of Industry Engagement Rafael DeLeon, a former OCC bank examiner, for an in-depth look at risk and compliance culture. He'll show you what examiners expect and dig into topics such as:
Governance & decision-making

Defining "adequate compliance resources"

Best practices for communication and collaboration

Real-life risk and compliance culture fails
Don't miss this chance to discover ways to strengthen your risk and compliance culture for better exam results—and a stronger, more resilient institution.
MODERATOR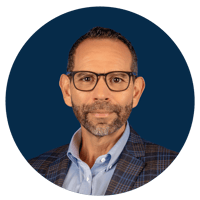 Rafael DeLeon
SVP, Industry Engagement
Rafael E. DeLeon is a vibrant spokesperson with a wealth of knowledge on issues of regulatory compliance and risk management for financial institutions. Prior to joining Ncontracts, he served as the Director for Banking Relations in the Office of the Comptroller of the Currency (OCC), as well as an OCC National Bank Examiner, trainer, and industry analyst for over 30 years.
As SVP of Industry Engagement, DeLeon is responsible for outreach to regulators, industry leaders, and association partners, training and educational initiatives, and thought leadership.