Worried About Fraud Risk? 3 Key Issues When Updating Fraud Risk Assessments
Posted by
Michael Berman
on Sep 22, 2022 6:00:00 AM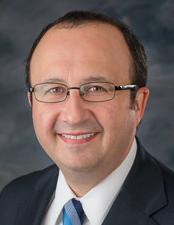 Criminals who engage in fraud are some of the most creative people on the planet. Fraudsters are always finding new ways to exploit systems and pull off scams.
Just look at the burgeoning field of environmental, social, and governance (ESG). As interest in ESG grows, so does the creativity of fraudsters, bringing new risks for financial institutions to address.
Those new risks include:

Greenwashing:

The fraudulent practice of misrepresenting the carbon emissions related to projects or activities to obtain financing or obtain cheaper financing.




Undervaluing "brown" assets:

The fraudulent practice of underrepresenting lending concentrations to borrowers and/or industries that are not seen as environmentally friendly.




Overvaluing "green" assets:

The fraudulent practice of overrepresenting lending concentrations to borrowers and/or industries that are viewed as environmentally friendly.
RELATED: What financial institutions need to know about climate risk
In the face of new risks, financial institutions need think about:
Controls they will put in place to mitigate those risks

How to evaluate the effectiveness of these controls

How to educate staff on identifying and reporting these new types of fraud
There's also existing risks to consider. Enterprising fraudsters are constantly finding ways to update old scams and find workarounds to existing obstacles. That's why it's so important to proactively assess fraud risk—even if you've already done it in the past.
Here are three key issues to think about:
1. If it's been a while since your last fraud risk assessment, prioritize one.
If it's been a while since your last fraud risk assessment, prioritize one.
When was the last time you conducted a fraud risk assessment?
With all the challenges brought about by the pandemic, it may have been a while since your financial institution conducted a fraud risk assessment. If that's the case, consider how often you should be conducting these assessments — and make it a priority to get it done before fraud impacts your institution.
While you're at it, think about whether your current fraud risk assessment and management process is nimble enough to capture emerging risks. In other words, can you easily modify your fraud risk assessment program for new risks?
As part of your assessment, make sure your institution has recently reviewed the effectiveness of internal controls for fraud risk. If it's been a while since your last review, consider a new evaluation.
Make sure management communicates regularly about fraud and the proactive approach your institution takes to managing fraud risk. If employees think that you are not assessing fraud risk or internal controls, it can expose your institution to greater fraud risk. Those with bad intentions will see an opportunity and exploit it.

You also need to make sure that your fraud risk is part of a comprehensive ERM strategy and how fraud risk might impact your financial institution's overall strategic goals. 
Does your enterprise risk management program align with your strategic goals? Learn more:
Enterprise Risk Management Software | Ncontracts

2. Take a fresh look at how you remediate issues.
How does your financial institution address a flaw or breakdown in your fraud control environment?
Take time to review how you remediate any issues. If it's been some time since you had any breakdowns, take a fresh look at your current process. Have you not had any breakdowns or are you missing controls that can catch them? Consider if there are better ways to handle an issue today versus the last time you had an issue.
Not evaluating your findings? Learn how your financial institution can create organization-wide efficiencies with automated, accurate resolution of your audit and exam findings.
Exam Findings Management Software | Ncontracts
3. Make employee training and awareness an integral part of risk management.
A key control over fraud is employee training and awareness.
How are you training your employees on emerging frauds? A comprehensive, ongoing training program needs to be in place to keep employees updated on new types of fraud, like greenwashing.
Additionally, how easy is it for an employee to report a suspected fraud? Staff must have a clear means for reporting potential issues. If an employee makes a referral, how is the potential fraud investigated? Is it an efficient process? Most fraud is first detected by anonymous tips so having a culture where it's easy and encouraged to report problems is essential.
Want to align employees with your company mission and objectives, giving them both a single source of truth for information and the ability to engage with each other? Read more here:
Ntranet Software | Ncontracts
News risks are constantly emerging. We've only recently started hearing about greenwashing, undervaluing "brown" assets, and overvaluing "green" assets, while other forms of fraud continue to evolve. It's critical that your financial institution review – and possibly update – its fraud risk management process, including remediation and employee training.

Watch our on-demand webinar



Risk Assessments in a Time of Volatility: What You Need to Do Today
Topics: Risk & Compliance