Lessons from the CFPB: Why It's a Bad Idea for a Banker to Name His Boat Overdraft
Posted by
Michael Berman
on Feb 21, 2017 8:07:23 AM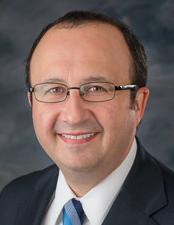 Gary Hart had Monkey Business. Now former TCF National Bank CEO William Cooper has Overdraft.
The newly famous boat, named in honor of the role overdraft fees played in the success of the TCF Bank, is making national headlines as part of a lawsuit filed by the CFPB alleging the $21.1 billion bank was "tricking consumers into costly overdraft services in order to preserve its bottom line."
TCF Bank, based in Wayzata, Minn., denies the allegations, saying it did not violate the unfair, deceptive, or abusive acts or practices (UDAAP) provisions of the Consumer Financial Protection Act or the Electronic Funds Transfers Act.
The suit, which includes the testimony of former employees, says that the bank was so determined to protect its $180 million overdraft revenue stream after the Federal Reserve's "Opt In Rule" took effect in 2010 that the bank took a page from the Wells Fargo handbook and incentivized employees to convince customers to opt in. Rewards included bonuses of up to $7,000 for some branch managers.
After the bank discontinued the incentives program in 2011, some branch employees were required to meet an opt-in goal of 80 percent of all new accounts, the suit alleges. Many believed they would lose their jobs if they fell short, the CFPB says, including one former employee who said she was put on probation because only half her customers opted in.
Tricking Customers
But that's not all. The bank also systematically tested consumer responses to craft a script designed to imply that overdraft opt-in was mandatory for customers opening new accounts, the lawsuit alleges. The CFPB says TCF Bank went after existing customers too, asking them if they wanted their "TCF Check Card to continue to work as it does today" and assuming that saying yes meant they were opting in to the overdraft program.
The bank also used "emotionally charged hypotheticals" suggesting that failure to have the service could leave them stranded on the side of the road or unable to buy food, the CFPB says.
These methods were effective, the CFPB says, helping TCF convince about 66 percent of customers to opt into the overdraft program—a rate that was more than triple than the average bank. It also collected hundreds of thousands of dollars in overdraft fees.
The lesson here is clear: Companies that don't have a culture of compliance are feeling the wrath of regulators. If regulators find you are deliberately flouting regulations or actively taking steps to avoid complying with the letter and the spirit of the law, you may end up in hot water.
Also, be careful what you name your boat.
Topics: Risk & Compliance, Integrated Risk Blog, Regulatory Compliance Management,