3 Simple Tips to Manage UDAAP Compliance Risk
Posted by
Trey Sullivan
on Aug 21, 2014 10:00:00 AM
In recent months, UDAAP has garnered attention as a regulatory focal point. Regulators are watching very closely for Fair Lending and UDAAP violations, and the cost of noncompliance is high. Recent high-profile UDAAP settlements underscore the importance of compliance. Do you know your risk?
UDAAP stands for "unfair, deceptive, or abusive acts or practices," and these are prohibited by Dodd-Frank. Any actions that are hurtful, likely to be hurtful, or may be perceived as hurtful to a consumer or consumers could be considered a UDAAP violation. We'll come back to that idea of perception later.
Lucy Griffin, who contributes to the ABA blog "Lucy and Nancy's Common Sense Compliance," has provided valuable insight about UDAAP compliance. In a recent blog, she wrote, "Absolutely no question about it: UDAAP and fair lending are the highest compliance risks for banks right now."
She's right; the threat is on the horizon. We can anticipate that the importance of UDAAP compliance will increase in the months and years ahead. Now is the time to proactively address your UDAAP and Fair Lending compliance risk. In the article, Griffin outlines the following 7 things to consider:
Some compliance issues are only evident in hindsight.
Every party evaluates potential violations differently.
Subjectivity in compliance must be acknowledged.
The cost of non-compliance is high.
It's not always clear how an issue may be perceived by different parties.
Compliance programs must be responsive to Fair Lending and UDAAP changes.
Effectively managing risk is key to survival.
This issue of perception in UDAAP compliance is a tricky one. It can be difficult to ensure that a practice will not be perceived as a UDAAP violation. Additionally, determining whether an action constitutes a UDAAP violation could be subjective. That's why it's so important to understand your institution's risk, so that you can do your best to minimize the potential for UDAAP violations.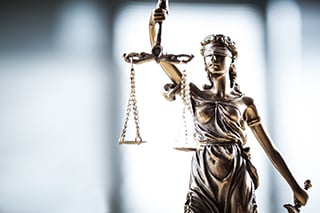 Remember that Fair Lending and UDAAP compliance go hand-in-hand, and can be approached similarly. Perception is tricky, but we have been dealing with it in Fair Lending compliance for years. We can expect that regulators will try to minimize the influence of perception by standardizing the process and relying on data and metrics for proof of UDAAP violations.
To help manage UDAAP compliance, we recommend three simple steps:
First, assess your compliance risk. We've developed a new risk assessment solution, called UDAAP RiskCheck™. It makes identifying and understanding your UDAAP risk simple and clear. More information about UDAAP RiskCheck™ is below.

Second, identify existing risk areas and take action to minimize risk exposure. It's important that you take steps to minimize existing risk. Some risk assessments will provide guidance.

Third, establish processes to mitigate risk in the future. After you've identified risk, establish policies and procedures that limit that risk exposure in the future.
This requires team involvement, open communication, and a real commitment to compliance.
Introducing UDAAP RiskCheck™, the newest member of the TRUPOINT RiskCheck™ family!
As we've mentioned, the first step to effectively managing compliance risk is to accurately assess it. We're excited to officially introduce the newest member of the TRUPOINT RiskCheck™ family of compliance risk self-assessments: UDAAP RiskCheck™.
UDAAP RiskCheck™ is structured like TRUPOINT's Fair Lending RiskCheck™. It's an online, self-guided compliance risk assessment. Here's how it works:
Log in and get started
Your home page is a dashboard that shows all of your TRUPOINT RiskCheck™ products, as well as your progress. Choose a risk assessment and begin evaluating your risk.
Use the "answer help" and the "delegate" features to manage the self-assessment.
Generate Risk Reports and Action Item Reports to keep track of progress and facilitate next steps.
Complete the assessment. Now's looking like a good time to ask for that raise!
The above image of the homepage may help you get a better sense for how it works. To learn more about the features and benefits of UDAAP RiskCheck™, please click here.
For a limited time, we're offering a Fair Lending and UDAAP RiskCheck™ Bundle for 25 percent off the price of both. Current RiskCheck™ clients are also eligible for the discount.
Read Also:
Topics: Banks, Nrisk, Risk, Product Insight, Risk & Compliance, Credit Unions, Mortgage Lenders